Paintbox's planet friendly recycled yarns have arrived!
Published on

December 16, 2019
2

min read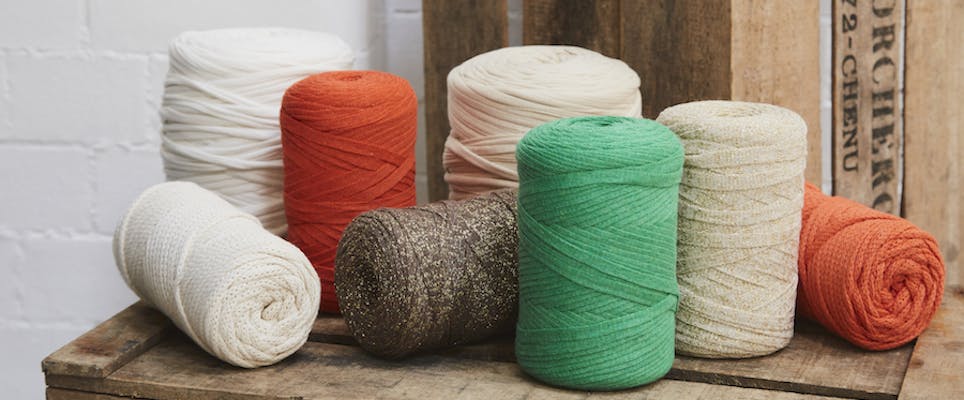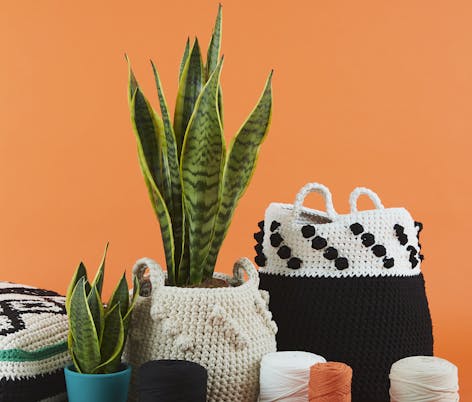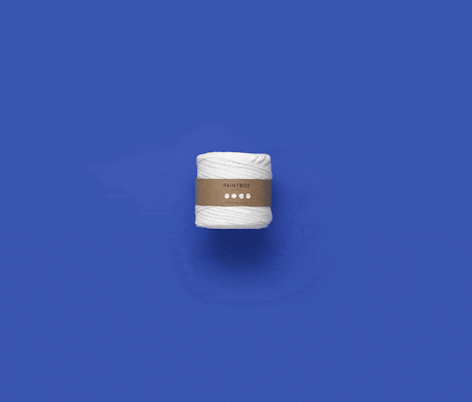 So, how do Paintbox turn unloved material into dreamy recycled yarns? Let's explain! 
Gather fabric offcuts from t-shirt manufacturers that would otherwise go to waste.
Sort these offcuts for quality, composition & width, and then group by shade. 
Take the larger pieces, with the right width & composition and bind together to create Paintbox Recycled T-shirt yarn.
With the remaining narrow offcuts, blend with polyester fibers, and spin into yarns - Big Cotton and Ribbon. Hey presto! A whole new lease of life!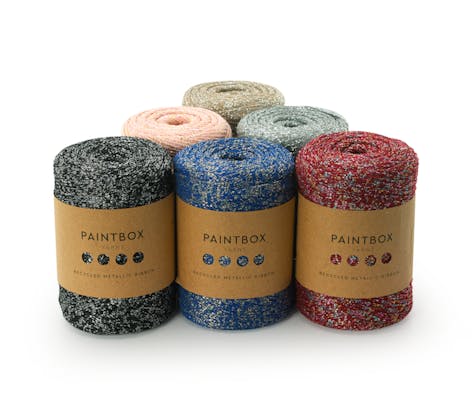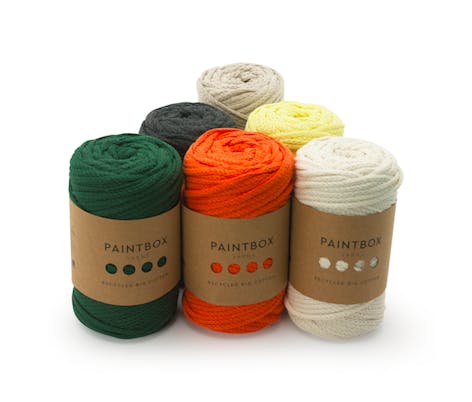 And that's not all!
Recycled T-shirt Yarn is eco-yarn at its very best with no re-dying and no-wasted water - just unadulterated planet-happy, yarn-joy that you can choose by color. 
Paintbox Big Cotton and Ribbon yarns take unloved scraps from European mills and with a little TLC gets spun into marvellous material that you can crochet, knit and macrame! 
These brand spanking new recycled yarns come in up to 62 beautiful shades that are guaranteed to put a smile on your face.
Discover Paintbox Recycled yarns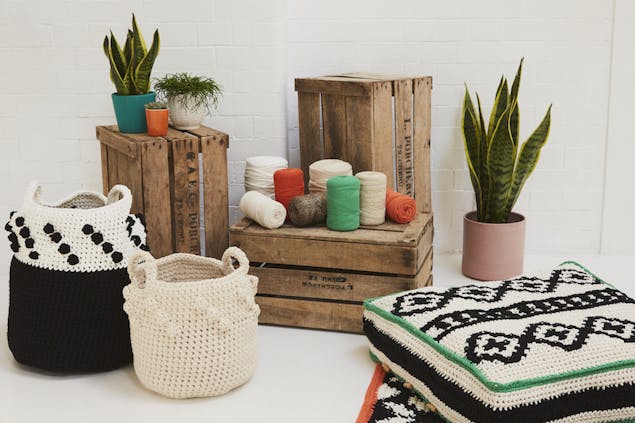 Introducing new Be Botanical crochet pattern collection!
To celebrate these fabulous new recycled additions to the Paintbox family, Paintbox has launched a collection of FREE crochet patterns inspired by the trend of bringing the outside in. Grow your very own collection of handmade homeware, perfect for green fingered folk. Or why not crochet for a botanical-loving buddy? Perfect for gifting, get started now in time for Christmas!
Meet the Be Botanical collection
Learn how to crochet one of these fabulous baskets!
Brighten up every space with these zingy super easy crocheted baskets, made from Paintbox Recycled t-shirt yarn! In this two part video series, Merion will show you how to make your very own basket step-by-step. Whether you're looking for a pretty practical fix or crocheting one as a gift, with so many snazzy shades to try, once you start you won't want to stop!