Stitch your own French Knot flowers
Perfect your French Knots with this sweet Mimosa flower pattern. The awesome Stitch Floral takes it back to basics on how to French Knot and shows you how to create your own fabulous flower.
TUTORIAL: Perfect your French Knots this way!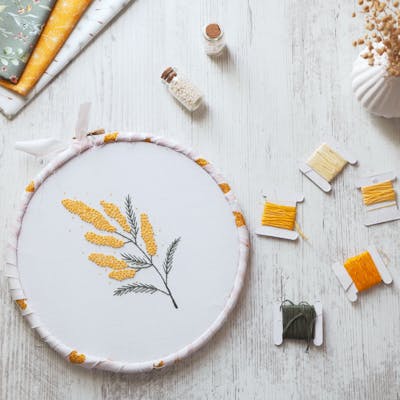 Find the yarns you love
Ready for your next project? Browse our huge range of knitting and crochet yarn. Find great quality wool from all your favourite yarn brands.
Discover the LoveCrafts family of brands