How to take scroll-stopping Instagram photos
Published on

8 February 2021
3

min read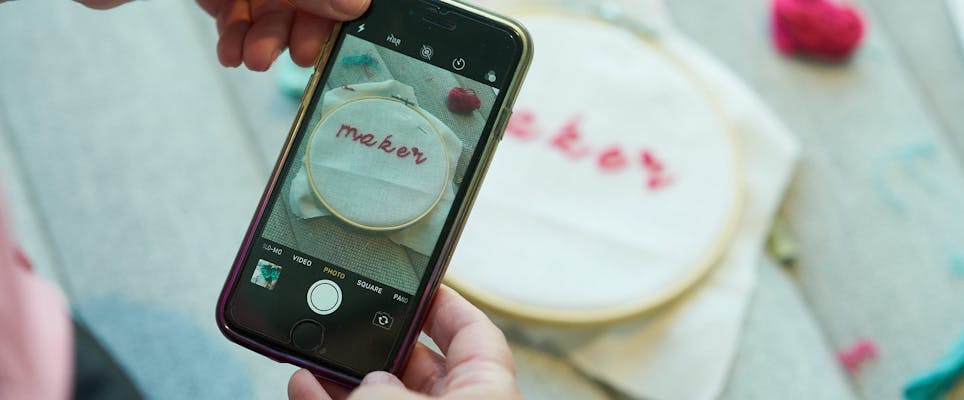 You might have noticed that we love sharing what our community is up to. On Instagram, in our emails, and even in blog posts – we just love showing off all your magical makes!
When we're selecting Flock member projects to share, the truth is that it's not about how fancy your skills are or how complicated your pattern is – often it boils down to the image. If you've got beautiful images you're more likely to gain followers, sell patterns, and expand your reach. 
With that in mind, here are our top tips for taking awesome photos of your makes!
Let's talk subject matter
It's not just about the finished creation, makers love seeing your progress. Have a look at some lovely examples for creating cool Instagram posts that inspire the craft community!
Lay it out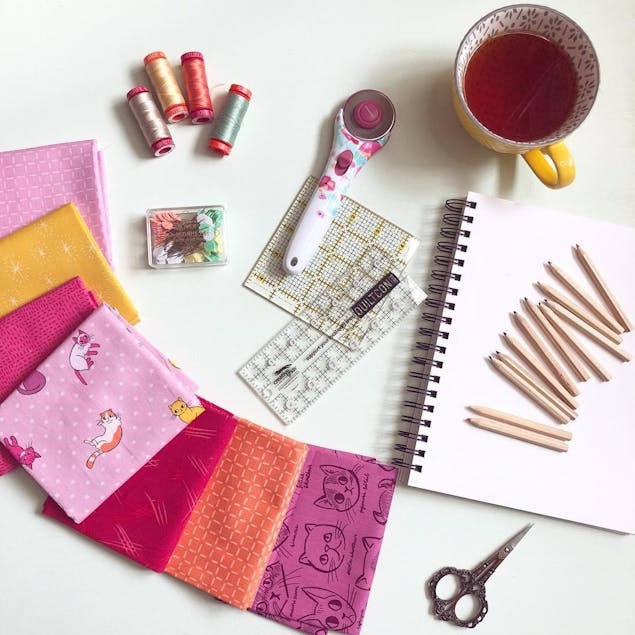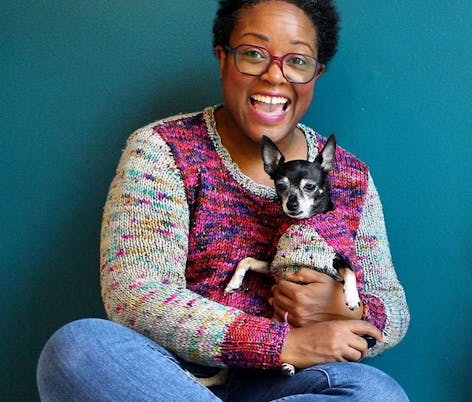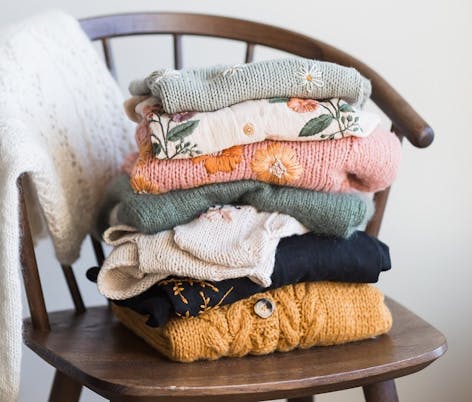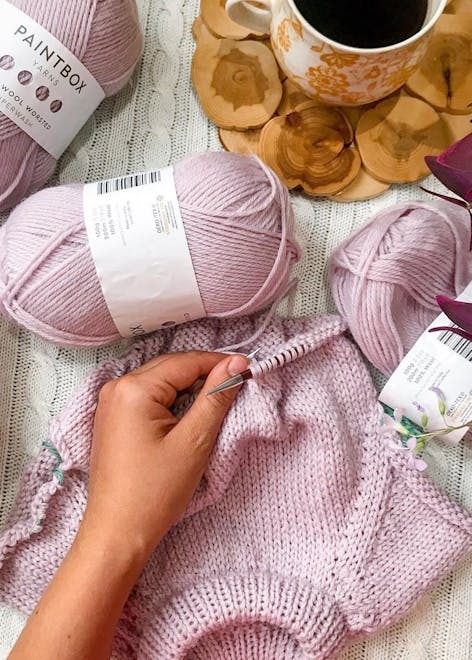 I love seeing what our makers are up to! The unusual colourways, the inventive projects, and the joy in the making journey" Ilona, LoveCrafts
Ready, set, go!
Let the sunshine in
Photographing in natural daylight whenever you can will take your photos up a notch even if you don't do anything else. Experiment with different times of day in different spots around your home or office to see what kind of sunlight gives you the results you like best! Why not try and catch the golden hour at dawn or dusk for a gorgeous glow?
The devil's in the detail
Take the time before you snap a picture to decide what the focal point of your image should be and compose your scene with that in mind. Are there things you can add or subtract from the background or foreground? Are there natural horizontal or vertical lines you can follow to highlight your central subject? Deciding your focus ahead of time will help you make it stand out. 
A step-by-step tutorial
Why not show people how your masterpiece came together with some step-by-step photos.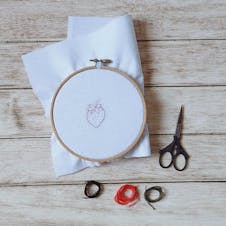 Keep the background simple: a bright-coloured card makes a great backdrop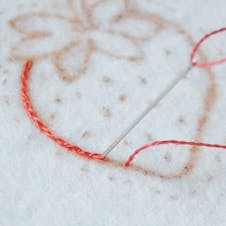 Photograph in high-resolution: close up stitches and detailed techniques should look crisp and clear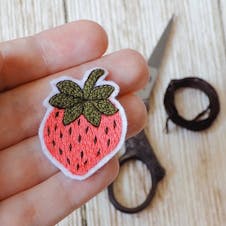 Make it a showstopper: Don't forget to take a great picture of your completed project to show it off!
Pro Tip
Try taking short video snippets as you go along, so you can pull together a 15-second Instagram reel of your wonderful project.
Take note
Edit your way to perfection
Even the best photographers with the fanciest cameras edit their photos! There are loads of simple or free photo editing programs out there to give your photos that extra little something; it can be as easy as downloading an app to your phone. Play with different filters and adjustments until you find the aesthetic you're going for. 
Get all the gear
The best kept Instagram success secret is that all your fave influencers don't rely only on their cell phone to snap the stunning images on their grid. Check out local camera shops (which often sell refurbished items too!) or buy, sell, swap groups and see if any digital cameras are available that suit your budget and your needs. A simple but quality DSLR camera doesn't need to be a big investment but it can make a big difference. 
If you can't invest in a camera, there are other small tweaks that can make a huge difference. Get a vinyl background from your local photography shops or online, or even use wrapping paper for your flatlays, and invest in a tripod to avoid shaky edges in your photos. 
Creativity has no limit
When you're using your phone or digital camera to shoot your photos, there's no reason to restrict yourself to taking just a few pictures that you have to choose from. Give yourself permission to get experimental and take way more photos than you ever have before! Take photos at different times of day, in different places, with different objects, from different angles and anything else you can think to try out. Use a notebook to keep track of the ways of photographing that give you results that stand out. 
Remember, there is no right or wrong way to have a beautiful photograph. In fact, just like with designing patterns it's your ability to create a unique style and perspective that will draw people to your images. High quality pictures can come about from different methods, but why not give these tips and try and see what works best for you! 
Three craft accessories every Instagram photographer should own