The creators of self expression
Published on

28 January 2020
By

Holly Butteriss
4

min read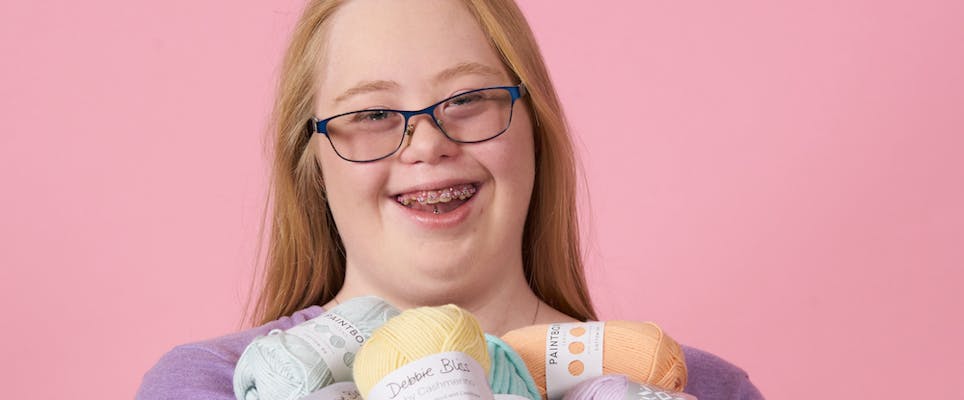 With each stitch, knit, fold and brushstroke, makers have the opportunity to express their uniquely wonderful personalities. We infuse everything we make with a little piece of our soul. We craft not only because we find joy in making, but because we can express the essence of who we are.
When we choose our next project, when we decide on the pattern, when we plan our colour palette, each step in our making journal represents a part of ourselves. We are the creators of self-expression.
Express yourself & wear your pin on your sleeve!
The essence of self-expression
Express yourself through newness!
The incredible beauty of knitting our own clothes, stitching our own art, crocheting our own homewares, is that you, yes you, are in control. (Well, ok, not all the time - unruly yarn balls and misshapen sleeves, but let's just say there's beauty in imperfection, right?). But what we can control - our palette of dreamy rainbow hues, the pattern that's in our library just waiting to be made, that luscious fabric we buy because we just love it - all these things are our little way of expressing ourselves as a maker. Finding the authentic youness of you, that's what being a maker is all about. Now, what does a maker need to express themselves? New patterns of course!
Someone who is truly an icon of self expression, is the fabulous Iris Apfel who has inspired our latest Paintbox collection! Apfel is well known for her eccentric style combining colours, textures and patterns in all sorts of experimental combinations, a woman who is utterly unafraid to express herself!
The way I dress may be 'different' or 'eccentric' to some who feel the need to label, but that's of no concern to me.
Whatever the reason you make, we're united by craft
At the heart of LoveCrafts is a wonderful community of makers - connected by the common thread of craft. Whether you're a knitter, crocheter, little-bit-of-everything crafter, making helps you express yourself, and connect you to millions of makers around the world.
Express yourself through colour
Our yarn stashes are an ocean of colour, from dreamy creams and neutrals, to bold brights. Through colour we express ourselves. Are you a sunshine yellow that sings with joy? Or cool deep blues? Perfect pastels, sweet cotton candy pinks, lush greens you want to sink your toes into, and every shade in between - colour speaks to us. Colour is passion and peace, with every colour of the rainbow right there at our fingertips - how do we ever decide?
This year pantone has dubbed classic blue as the colour of the year. A rich, deep blue that instills calm and confidence; a timeless shade that is elegant in its simplicity. Check out our knitting in blue post to find inspiration for your next beautiful blue creation.
Express yourself through pattern
With each and every make we pick our patterns and designs with care. The shape and style of each creation is another way for us to let out our creativity and express our true selves.
Where to start? Plan your next project!
Express your self in stitches
Go colour crazy with quilting!
Get inspired with The LoveCrafts Show
The LoveCrafts Show our newly launched podcast, hosted by amazing makers Merion and Jamie (aka Mr X Stitch!), discusses not only all things craft, but what it really means to be a maker. Epic craft fails, endless WIPs, stash hordes that can't be tamed, the highs and lows of making, the good, the bad and the ugly! Real makers chatting about all the knitty gritty of expressing their creativity through craft. Dive in and join the conversation.