Accidental Icon: Introducing the Iris Apfel Collection
Published on

27 January 2020
By

Yazmin
2

min read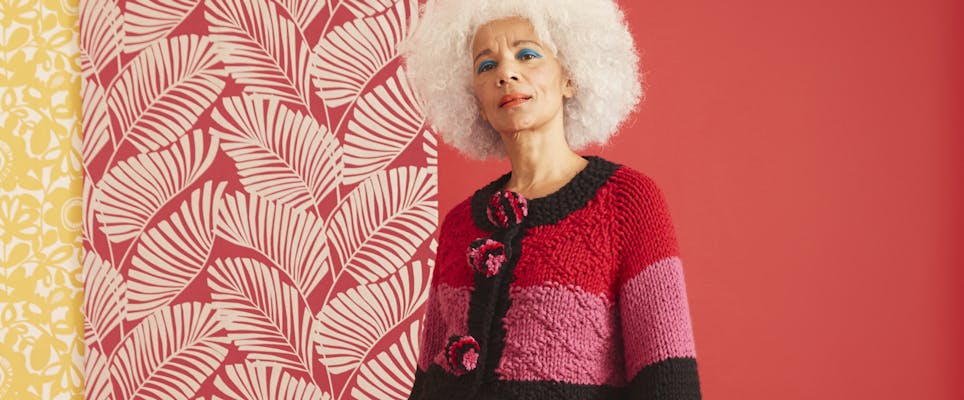 Inspired by our favourite 'Accidental Icon' Iris Apfel, Paintbox's latest knitting and crochet pattern collection oozes kooky confidence and attitude. Get ready to express your true self with these four new wardrobe-changing Paintbox designs.
With her expressive style, thick round glasses and lightning bolt lipstick, 98-year-old Iris Apfel has become the accidental icon for a generation, which subsequently is now the name of her latest book! 
From running a textile factory with her late husband for almost 40 years to her interior design accolades, which include redecorating the White House for no less than nine US presidents, the proud New Yorker is a living testament to what it means to design your own life and unabashedly express yourself through colour, texture and design!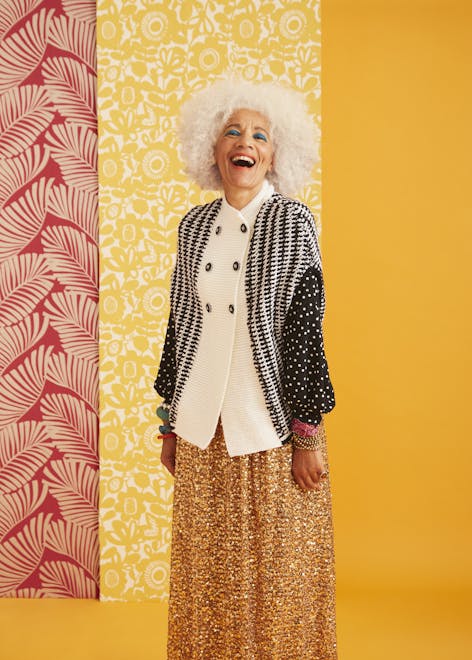 "Most importantly, you have to be yourself, be who you are and take time to be open and honest with yourself. That is what it's all about. If you don't know yourself, you'll never have great style. You'll never really live. To me, the worst fashion faux pas is to look in the mirror, and not see yourself."
Following the 2014 hit documentary Iris, Apfel captivated global audiences, who fell in love with the fashionista's creative zeal and inspiring lust for life. Apfel has redefined cultural norms when it comes to style, age and beauty (she recently signed a modelling contract at 97 years old). In 2018, Apfel became the oldest person in history to have a Barbie made in her image! Talk about being a game changer!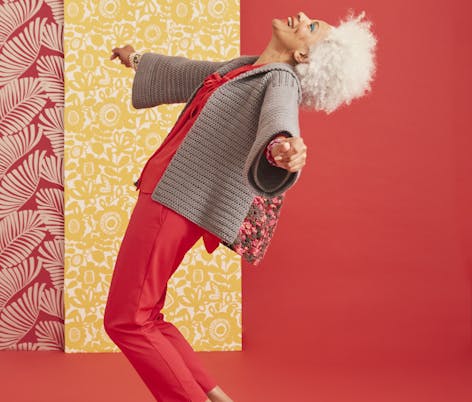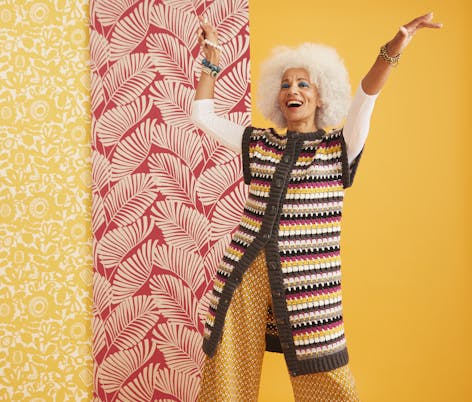 Introducing the Accidental Icon Collection 
Inspired by this iconic fashionista, Paintbox's latest Accidental Icon collection fuses eclectic bold design with explosive colour and brazen embellishments, to bring you four radical knitting and crochet patterns to zhoosh up your wardrobe. 
From the supersonic Charming Criss Cross Jacket and Dazzling Dotted Cape to Colourful Swing Coat and Quirky Pixelated Dress, each pattern boasts tonnes of character. Inspired by our favourite muse, the Iris Apfel collection can be dressed up with sequins and glitter or thrown over jeans for instant casual chic. Whatever your style, best worn with heaps of attitude! 
Yarns featured in the Accidental Icon Collection