Crafting the perfect picnic 
Published on

12 May 2022
4

min read
Finally, the sunshine is here and picnics are back in business! We've rounded up the best picnic bakes, makes and more to make this picnic season the greatest one yet. Whether you are picnicing in the park, having some finger food by the beach or partying in the garden, we've got the craft picnic project for you. What are you waiting for? Take your pic(nic) and go!
Craft the perfect picnic blanket
A blanket is the foundation of your picnic, so a beautiful blanket is a must! A handmade picnic blanket is bound to come on many picnic adventures with you. Make up one of these gorgeous patterns and you'll thank yourself every year when the sun comes out. Try out something fun like this hot dog quilt or a classic gingham. 
Picnic basket to pack up and go! 
The bigger the basket, the better in our opinion, because it means more picnic food!  A large picnic hamper is perfect for bringing along a whole feast for the family. But a simple and sweet shopper is great for carrying a few picky bits to share with friends. 
Al fresco dining 
Don't put your egg-cellent skills all in one basket! Elevate your al fresco feast with some dining accessories too. Handmade cutlery organisers and a cute crochet tray cloth is the perfect way to make your picnic extra chic. 
Don't forget the napkins!
Go the extra mile and stitch gorgeous hand-embroidered napkins! We love a floral design to complement any flourishing garden or a fruity one to go with a picnic punch. Create some pic-ception by stitching this cute picnic basket design on your napkin.
Picnic bunting
Give your garden a picnic party makeover for the summer months by stringing up homemade bunting. These fun patterns will add colour and life to any outdoor gathering! Use some picnic blanket plaid to stitch up some classic bunting.
Outdoor cushions
Comfort is key when it comes to days in the park! Create some comfy cushions to throw on the lawn and lounge away the hours in the sun. No matter your picnic style, these cushions are bound to make an adorable addition to your picnic! If you've got some pillows lying around, we've got a fantastic tutorial for upcycled pillows that'd work perfectly in the garden.
Cake, anyone?
A great picnic setup isn't complete with some delicious food to go with it! We've been dying to try out the super fun wine glass cake cutting hack with the perfect bake. Go for a romantic vanilla sponge, a cute kitsch cake or delicious drip cake. A cake pop is another great picnic food idea. Mouth watering fruity cake pops and summery flowery pops are going straight in our basket!
Picnic chic  
You've crafted the best looking picnic yet, a truly instagramable set up! Now it's time to give yourself some picnic chic. Get your hook into some gorgeous crochet sun hat patterns to keep you looking and feeling cool. Pair with a home stitched summer dress and whip up a bottle carrier as the perfect practical and stylish accessory. Don't forget to style your pooch for the picnic too!
Teddy bear picnic 
It doesn't get much cuter than a teddy bear picnic and a bear theme is a perfect make and bake opportunity! Stitch up some teddy bear ears to look the part using Tonya Staab's easy tutorial. Little ones will love these teddy bear sandwich buns by Living Sweet Moments and Simple Seasonal's bear shaped sandwiches are so sweet and simple. Use your best bear shaped cookie cutter and fill with a little bear's favourite honey. Our bellies are growling just thinking about it!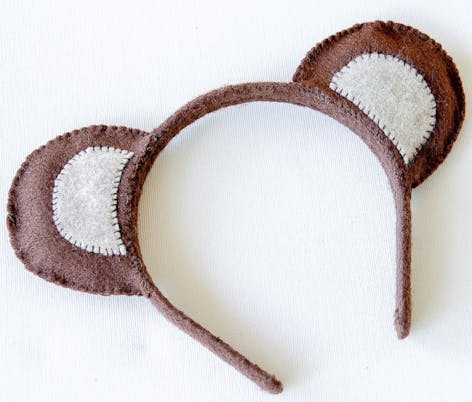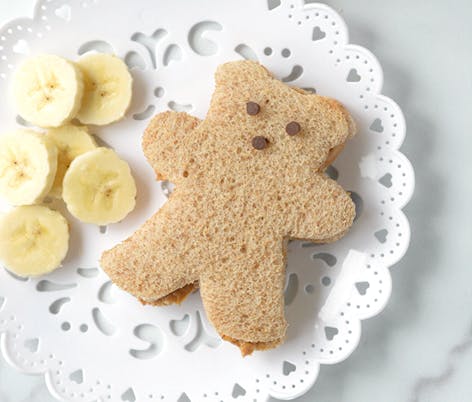 Outdoor games  
No picnic is complete without some croquet or cricket but some crochet can be just as fun. A handmade knit or crochet board is so sweet and perfect for outdoor parties, picnics and holidays. Get crafty and turn a polka dot granny square into a Twister mat or giant chess board.
Picnic amigurumi
It's hard to admit but picnic season won't stay forever. Keep the picnic spirit alive all year round with some cute amigurumi. These crochet patterns are perfect as kids' picnic toys and would look so cute as picnic or home decorations. 
Discover more inspiration to get you set for summer!