Update your capsule wardrobe with Willow & Lark's new Collection
Published on

October 28, 2021
3

min read
A capsule wardrobe deserves beautiful knits that stand the test of time. Whether you're wrapping up for the school run or dressing up for a Sunday roast with friends, you need trusted knits you can turn to again and again. Cue, the collection by Willow & Lark. Knit these garments in a palette of auburn, moss green, and crisp winter blue skies, and you'll build a collection of knits that will see you through the years.
1. Louise Hat & Cowl
Louise is a super stylish hat and cowl set, with some gorgeous cabling to try. The perfect set for donning on countryside strolls, and chilly days, you'll want to make a couple of these sets for presents too! The cabling in the pattern is both written and charted, so you can choose to follow the pattern your own way.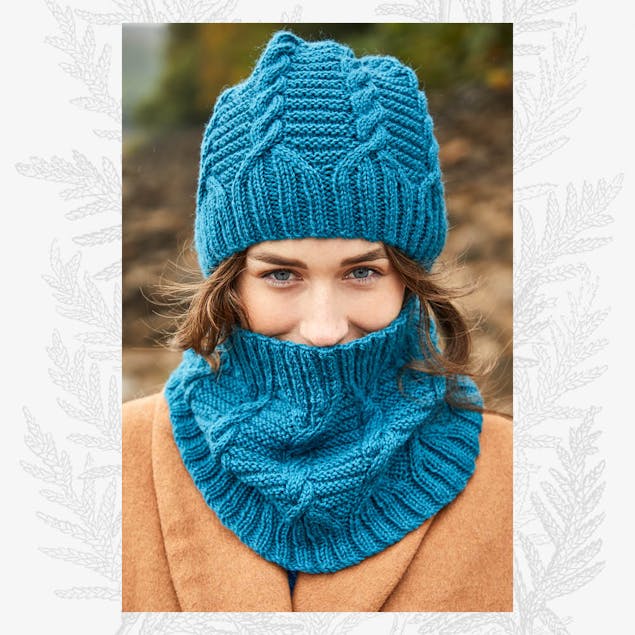 2. Alexandra Slipover
Knitted sweater vests are right on trend, and for good reason. Adding extra warmth without the bulk, they're the perfect layer for your capsule wardrobe. Choose from 16 shades of Heath Solids for a wardrobe staple you will love forever!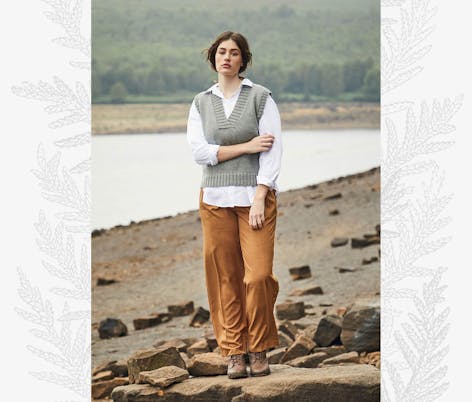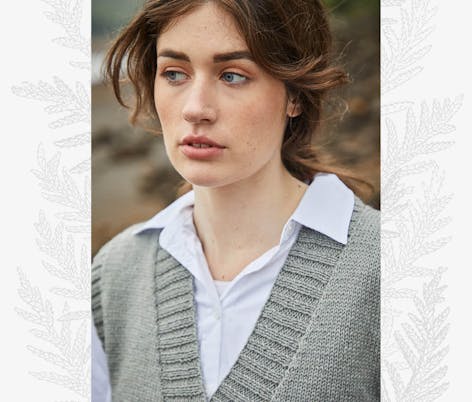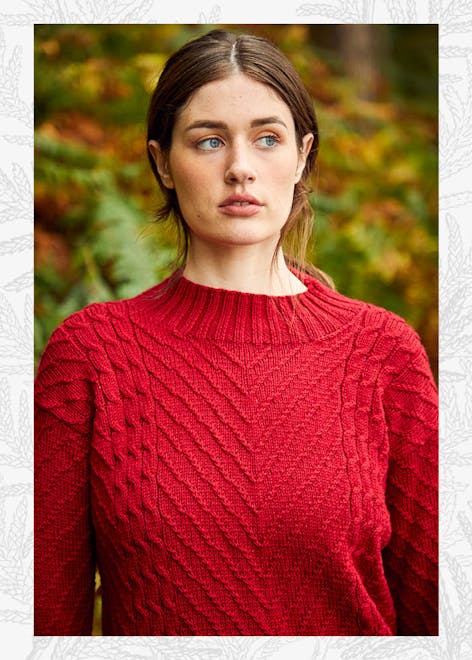 3. Pheobe Sweater
Gorgeous Pheobe is a sweater full of texture, using cables and twisted stitches and a deep ribbed collar to keep you extra cozy.
For the photography shoot, this seater was knitted in the rich red Logan Berry shade, but there are 16 shades to choose from, all with a great twist that really makes textured stitches pop!"
4. Helena Sweater
Helena is a yoked sweater that uses some super fun twisted stitches! If you haven't tried these before, you're going to love the effect they create! Knitted in the round on a circular needle, this is a knit that begins with the sleeves - and you can knit these on DPNs or circulars using magic loop. The detailing on the yoke is written out round by round to follow, rather than charted.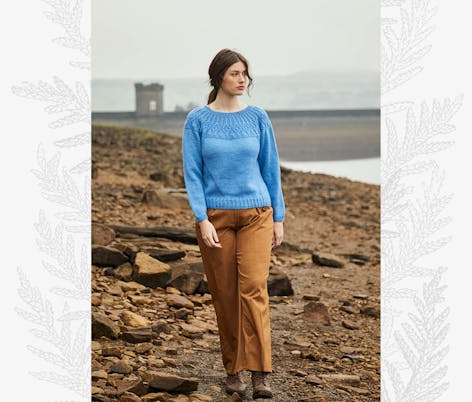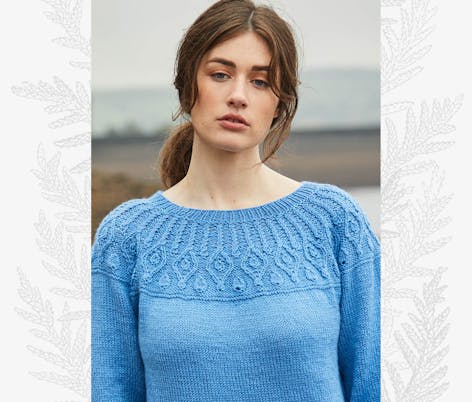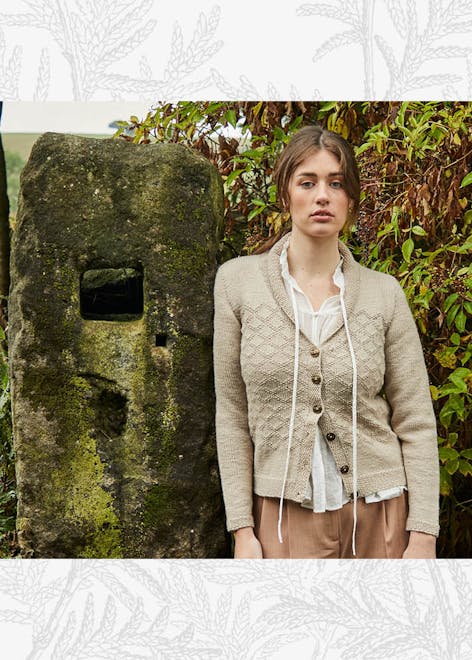 5. Fern Cardigan
We love this sweet shawl collared cardi, with simple knit and purl diamond motifs that are charted to make it easy to follow. This is a first cardi knit for an adventurous beginner who wants to try following a chart.
Heath Solids is a gorgeously soft wool and acrylic blend that is warm to wear and machine washable at 30 degrees, and there are 16 shades to choose from for this fantastic every day cardigan!"
6. Wren Child's Sweater
Don't forget the little ones! This sweet sweater with gorgeous yokes will become a family staple, passed on from sister to brother and cousins too. Made in Heath Solids, it's machine washable at 30 degrees and super soft to wear. It also has a gorgeous color palette to choose from!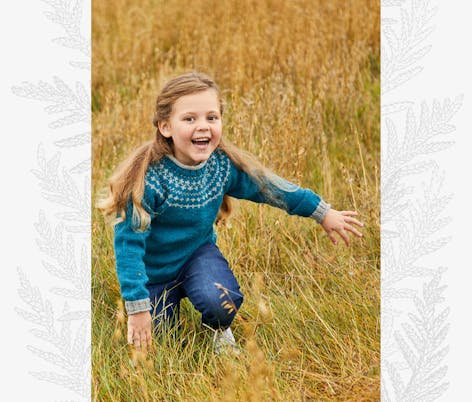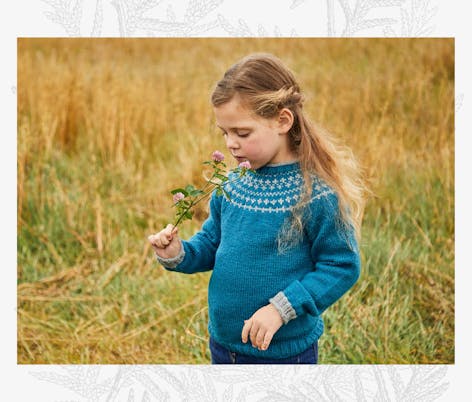 Coming soon! Heath Solids by Willow & Lark
Heath Solids is the new, solid color companion to the flecked yarn Heath, coming soon to LoveCrafts! It's a DK yarn with the super-soft, plump fibers and hard-wearing qualities that we love! This is a great every day yarn for cardigans and sweaters, accessories and toys - and such a joy on the needles and the hands. We love the color palette, designed to sit alongside Heath, in rustic earth tones, with nods to flora, fauna and sky.
Willow & Lark Yarns you'll love