What Lunar New Year means to Stephanie Lau from All About Ami
Published on

February 10, 2021
5

min read
Lunar New Year is one of the biggest and most important celebrations in the Chinese calendar, here Stephanie from All About Ami tells how she began her making journey, found ways to combine her craft and culture, and celebrate Lunar New Year with amigurumi!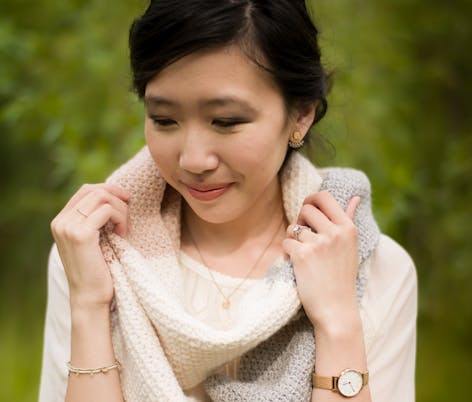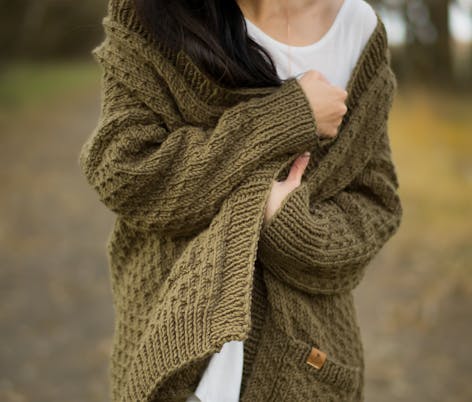 Where my making journey began
Hello, everyone! My name is Stephanie, and I am a crochet and knit designer and blogger from Alberta, Canada! I first learned how to crochet and knit when I was about 10 years old, and back then I loved crocheting my own stuffed animals and making clothes for my toys. I learned how to read patterns through books, and I loved it when my parents would take me to the store so I could choose yarn for my next project.
However, school got busy and I took a hiatus from the fiber arts until I had free time again after getting married and graduating from university. I fell in love with the fiber arts again and started my blog All About Ami in January 2011 to help document the projects I was making, and soon after I started designing my own patterns! The "ami" in my blog name refers to "amigurumi", the Japanese art of knitting or crocheting stuffed animals, as it was my love of amigurumi that inspired me to start my blog.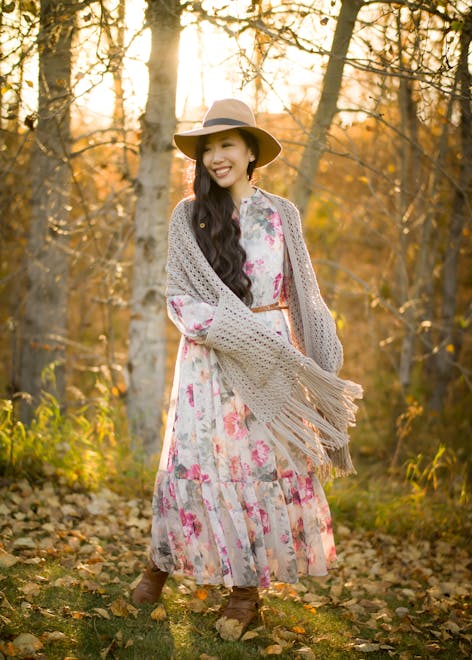 Our family members would gather together for a joyous meal and the children would receive red envelopes with "lucky money".
Crocheting and knitting are wonderful creative outlets for me as my husband and I love dreaming up ideas, sketching them out, and bringing them to life with yarn. I love how there are endless possibilities of what you can make with yarn, from backpacks and blankets to cardigans and stuffed animals. It challenges me as an artist to learn new techniques, figure out how to best convey information clearly and succinctly in patterns, and how to break down complex shapes into manageable components. I love getting lost in the flow when you are knitting and crocheting away as it is so relaxing and therapeutic. Through my blog and designs, I hope to inspire people to learn how to crochet and knit or take on new challenges. It has been a pleasure sharing what I have learned along the way and building a supportive crochet and knit community!
What Lunar New Year means to me
My first original design was the Chinese New Year Doll back in January 2011! It is always special creating seasonal projects such as crochet ornaments for Christmas or gifts for Valentine's Day. When I first started my blog, Lunar New Year was right around the corner, and I thought it would be a neat challenge to design an amigurumi to help celebrate this special time of year! Lunar New Year is a celebration that begins with the first new moon of the lunar calendar, which is based on the cycles of the moon. The official dates of this holiday vary slightly from year to year (usually sometime between January 21 and February 20). Chinese New Year is one of the most important holidays in China and is a 15 day celebration.
Growing up as Chinese-Canadian, I remember being excited whenever Chinese New Year came around as we would eat special foods such as nian gao (glutinous rice cakes) and tangyuan (sweet rice balls). Our family members would gather together for a joyous meal and the children would receive red envelopes with "lucky money". We would also attend the local Lunar New Year celebrations that were often held in conference center: we would observe the traditional lion dance, wushu demonstrations, and marvel at the lyrical Chinese fan dancing. My parents would buy us special treats and souvenirs and there would be plenty of items to celebrate that year's zodiac animal.
This year's celebration will no doubt look different, but I look forward to preparing some special food for our family as I have learned how to make these traditional foods such as nian gao (both baked and steamed recipes are on my blog) and tangyuan. We will give some red pocket money to our daughters and perhaps participate in some virtual events!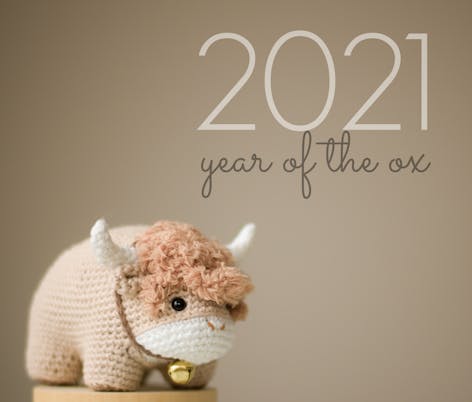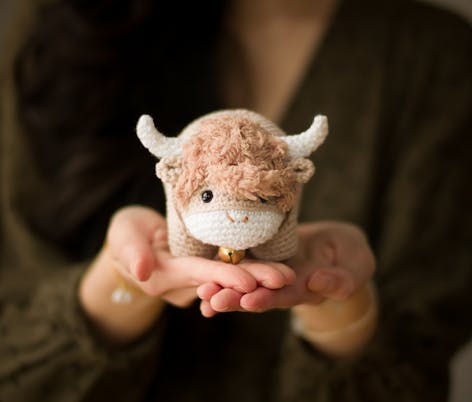 As an amigurumi artist, I thought it would be so fun to start this tradition of designing a new zodiac animal every year to help celebrate the Lunar New Year! Since 2011, we have designed 11 patterns so far: the Chinese New Year Doll, Dragon, Snake, Horse, Sheep, Monkey, Rooster, Dog, Pig, Rat and this year's Ox for 2021 (we only have two more designs to go to finish the series: Tiger and Rabbit). Many people have followed along with our series and have crocheted through all our designs! It is so amazing seeing people put their own special touches on their amigurumi, from choosing different colors and giving them different expressions and poses. I love how everyone can follow the same pattern but the end results are always different for amigurumi as they each have so much personality. People have loved gifting these zodiac animals to friends and loved ones born in those years, and I know many also love gifting these amigurumi to newborns born in that special year as well. We look forward to adding another design to our collection every year, and we are so thankful that everyone has enjoyed following along with our series as well!
It is wonderful being able to put our crochet and knit skills and talents to use to celebrate the Lunar New Year! Here are some projects you can work through that are all available through LoveCrafts.
Make your own Chinese zodiac amigurumi cuties!