We're really excited to introduce you to Lisa Comfort, founder of Sew Over It. Entrepreneur, designer, teacher and all round sewing enthusiast, Lisa is an inspiration in the crafts world. We went to her studio to find out more about Lisa, have a nosy inside her stash, and share some of her stitching magic with you.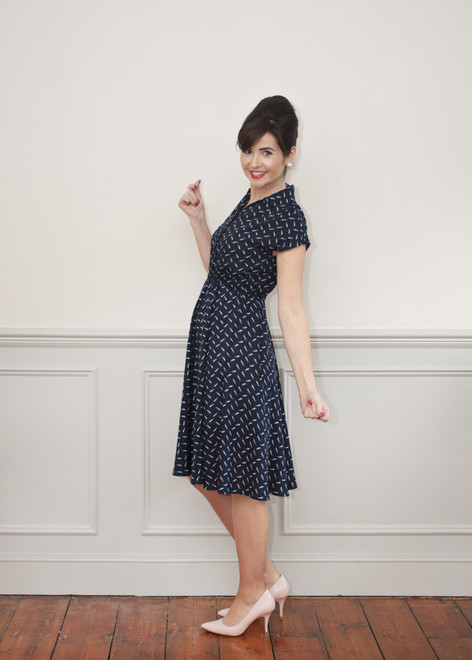 I have a fabric obsession!
Lisa set up Sew Over It in 2011 with one aim - to get more people sewing. She started sewing when she was only 11 and fell in love with the process. After graduating from London College of Fashion she worked with designers and in couture fashion houses, but it was in teaching others how to sew that Lisa found her true passion. That's where the story of Sew Over It began. Today, Lisa creates patterns with a real vintage flavour, designs her own fabrics, and runs her own workshops. With lots of creative strings to her bow, Lisa offers advice and tips on her YouTube channel and has recently launched her own magazine.
For more about Lisa Comfort and to discover some of her wonderful fabrics, hop over to Sew Over It.