This is Stana Sortor's making story
Published on

April 2, 2020
By

Holly Butteriss
4

min read
Stana is a dreamer that can't help but design incredible knitwear (and charming knitted monsters!). Growing up behind the Iron Curtain, Stana has long history of designing and making that has been passed down through the generations.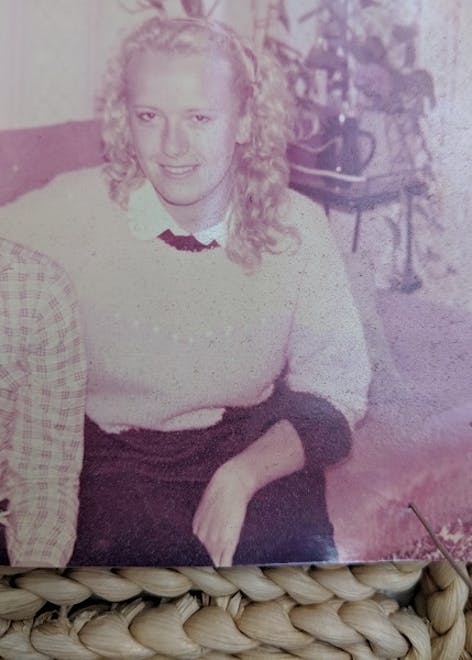 The minute I take those knitting needles and a skein of yarn I let go of other things, and concentrate on creating one stitch at the time.
The question about why do I continue to create has been on my mind lately. I am not a well known designer whose patterns are "hot right now" and knitted by many people, but I have been creating all my life. I realize each and every time I think about why I continue to create, that it is for the pure joy knitting brings me.  The minute I take those knitting needles and a skein of yarn I let go of other things, and concentrate on creating one stitch at the time.
I wish I could show what I have achieved to my grandmother, she was the person who taught me how to crochet and knit when I was a little child. At first I preferred to crochet and embroider, but then when I was about thirteen or fourteen I picked up the knitting needles and started my first sweater, after I finished that first sweater I continued to create many more.
Growing up behind the Iron Curtains gave me the opportunity to be a designer without actually realizing it. We did not have access to many knitting magazines or fashion journals. The limited access to everything encouraged us to make our own clothes instead of going to a store and buy them. My mom and grandmother were really talented seamstresses and created most of my clothes throughout my childhood and teenage years.
I tried to sew as well but I was much better with the knitting needles then with the sewing machine, so I continued to knit sweaters, and other accessories without using knitting patterns. I would draw a picture of what I wanted the sweater to look like and then I would start to play with yarn. I would make a small swatch, calculate the numbers, and then I would knit.
After the Velvet Revolution, and the fall of the Berlin Wall the world started to open up. Would you believe that it is thirty years since that wonderful autumn?! I wish I could be back in Europe for the festivities and attend the various celebrations of this anniversary.
Falling in love is a wonderful time; it can make you move across the world. Even though I left my country to live on another continent I took with me my knitting needles and I continued to create. For many years I knitted for joy, and when my child was born I started to knit toys. I knitted various toys, creating them based on my child drawings, other kid's drawings, or simply based on their requests.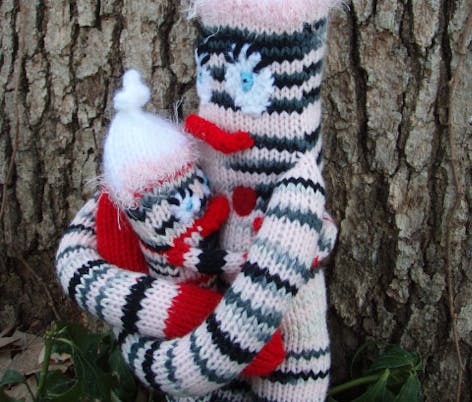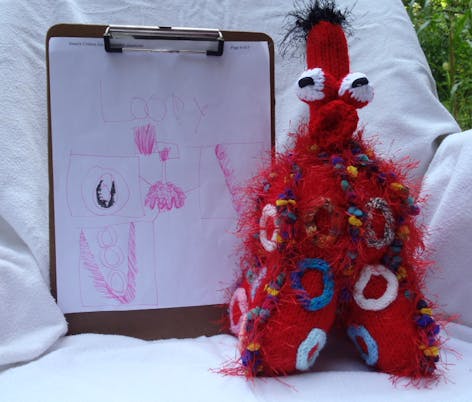 In March 2011 a friend of mine helped me to start this blog, it was about the same time another friend of mine asked me to read and explain to her a knitting pattern she was working from. I was also asked if I could write up patterns for some of my creations. I tried and somehow it made sense to other knitters and they could follow my directions. It has been an interesting journey ever since!
I created a children's book using my knitted toys and my photography, the Monster Al book. I also used Monster Al and his friends for my thesis project to earn a BA in Creative Writing.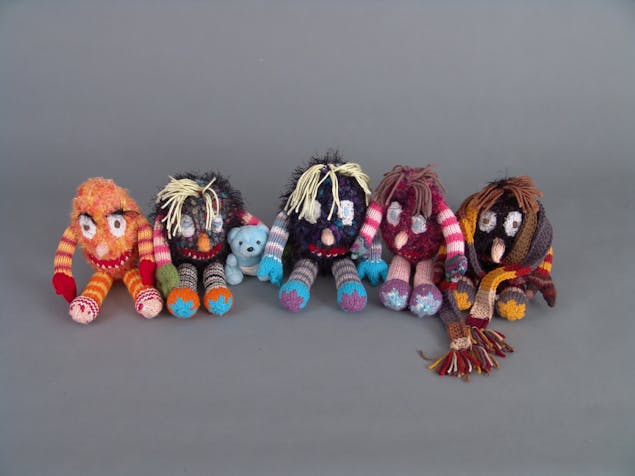 I also managed to collaborate and work with various yarn companies. I have had many of my knitting patterns published in knitting books, and on various websites. As of today there are more than 250 knitting patterns available. Not bad for someone who loves to create with yarn!
I continue to create one stitch at the time, enjoying the knitting process more than writing the knitting patterns.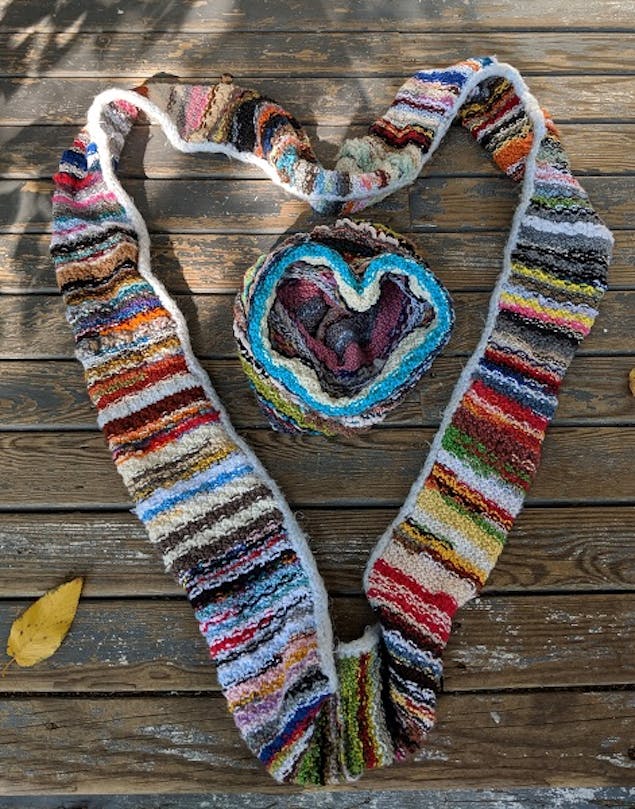 Make your own little monsters!