Weaving together a home for all makers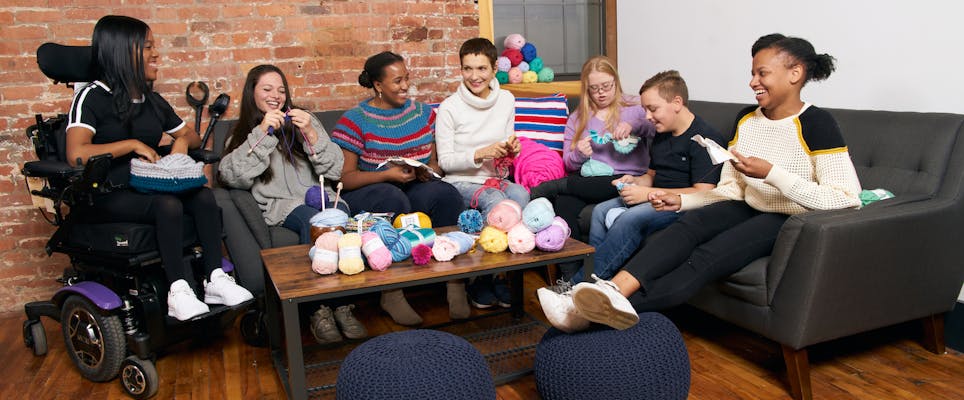 Crafting is more than just making - it's your community, your sanctuary, your home. And so it's important that you feel yourself here, 100% of the time.
LoveCrafts believes that all makers, no matter their race, gender, sexual orientation, age, religion or disability should feel welcomed, heard, valued and respected.
We celebrate and support all makers.
Black Lives Matter
Today, this means nothing, without first stating unequivocally that Black Lives Matter. The loss of lives and the persistent unequal treatment of the Black community has to stop. We cannot be silent. Our Black communities are in pain. Our Black knitters, crocheters, and makers are in pain. We see you. We hear you. We stand with you. Most importantly we are taking action.
Stop Asian Hate
We condemn the horrific acts of hate targeting the Asian American and Pacific Islander (AAPI) community. The fatal shootings in Georgia, on March 17th, including six Asian women, have called into sharp focus the acts of rising anti-Asian violence, not just in North America, but across the world. Anti-Asian hate is not new, but since COVID-19 hate crimes against the AAPI community have increased significantly. This has to stop. We must speak up against hate - louder for the people in the back, support and amplify the voices of our fellow Asian makers, and celebrate Asian joy.
Stand with Ukraine
LoveCrafts stand with our Ukraine brothers and sisters and resolutely oppose the invasion of their beautiful country. With 86 of our amazing team based in Ukraine, we admire the strength and fortitude our colleagues have shown during these terrible times. At LoveCrafts, we are supporting our Ukrainian family to offer the emotional, financial and relocation support they need.
Given the increasing brutality of the war in Ukraine, we have stopped all business relations with Russia. We stand in solidarity with Ukraine and have disabled patterns by designers based in Russia and have stopped shipping to Russia until further notice. Our thoughts are with all the people who are suffering at the hands of this ongoing tragedy.
It's our vision to create an online home for makers, which embraces inclusivity, diversity and promotes equality of opportunity. More than that, a place where you have the freedom to be you. This isn't just a company statement, it's built into our DNA, supported by our values to be kind makers in everything we do. This isn't a project to be cast-off, this is our continuous work in progress. And we plan to work at it.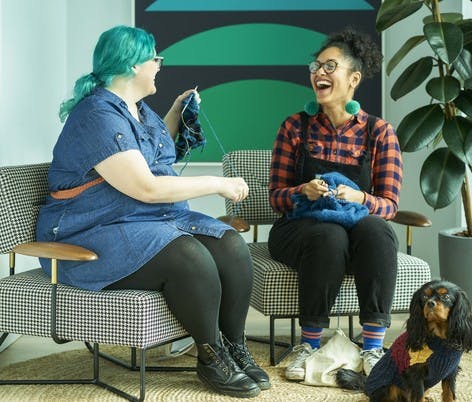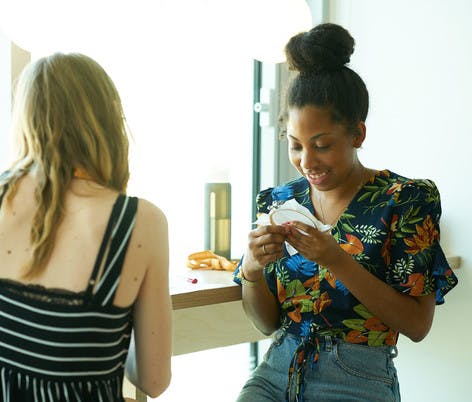 What's our aim?
LoveCrafts has a platform to talk with makers around the world, we're in a privileged position. We see it as our responsibility to be an industry leader in creating a space where all voices are heard and represented. A space that promotes love and kindness.
At LoveCrafts it is our mission to promote equity, opportunity and representation. We believe we are stronger, happier and more creative when we champion diversity and celebrate our differences. Together, we make.
What are we doing to get there?
We are donating to organizations dedicated to fighting racial injustice: Asian Americans/Pacific Islanders in Philanthropy (AAPIP). End the Virus of Racism. The NAACP Legal Defense Fund and the Official George Floyd Memorial Fund. We are signing these petitions Justice for George Floyd, Justice for Tony McDade, and Justice for Breonna Taylor.
In our making community, we will continue our support for BIPOC in Fiber, a brilliant organization championing Black, Indigenous & People of Color working in the fiber community.
We are using our platforms to talk about diversity and inclusion. On our podcast we are addressing topics including bullying, discrimination and racism, and we will keep bringing on guests who can share their experiences and talk about what matters. We would love to hear your suggestions for anyone you would also like to hear on the show, just email: show@lovecrafts.com.
We are continually reviewing our communications, across our website, social, emails and campaigns to make sure it reflects the diversity and needs of the community.
We don't tolerate any discrimination within our communities, so we've provided extra training for our social media team to moderate social media and community platforms.
We're making it our personal responsibility. We're educating our team on etiquette and awareness in dealing with customers.
We're listening. By monitoring our customer participation and feedback (whether it's our Smiles team, on social media or through our surveys), we're identifying and developing opportunities to keep improving.
We want diversity to be the lifeblood of our company, to do this we need to keep conversations on diversity and inclusion alive. We hold monthly review sessions to look at the things we're working on, and discuss actions we can take to keep improving. It's an open space where everyone can bring ideas to the table, and flag anything that doesn't feel right or anything that needs changing. In between our sessions, we have a project board for the practical things and a slack channel dedicated to conversations on diversity. We need to keep talking.
We want our LoveCrafts team to be as diverse as the makers we serve. Our People team are reviewing our recruitment processes to make sure it reflects this.
We've put together a list of offensive and inappropriate terms (we'll keep this list alive and keep refreshing it). We've reached out to designers and brands to flag words that can be considered offensive, and have asked them to review their naming conventions. There have been positive changes already, and we'll keep working on them.
We've reviewed our photography for our own brands, and are having conversations with our suppliers to better reflect diversity. We have partnered with Changing the Face of Beauty to better represent our diverse crafting community. We still have a long way to go but we'll keep working on it until everyone sees themselves represented in the photographs we use.
There is so much more to be done.
These aren't tasks that we can simply tick off, this is part of our ongoing vision as a company. We won't stop working until this is a joyful community for everyone. LoveCrafts promises to put love at the heart of everything we do, after all it's in our name.