Introducing Style Fusion collection by MillaMia
Published on

March 23, 2021
2

min read
Get ready for spellbinding colour combinations, where current trends collide with Vintage style. Style Fusion, the latest knitting pattern collection from MillaMia, has landed. Remixing classic fairisle and cable techniques with heady geometrics on a backdrop of signature Scandi tones, each design tells a story, as we find out...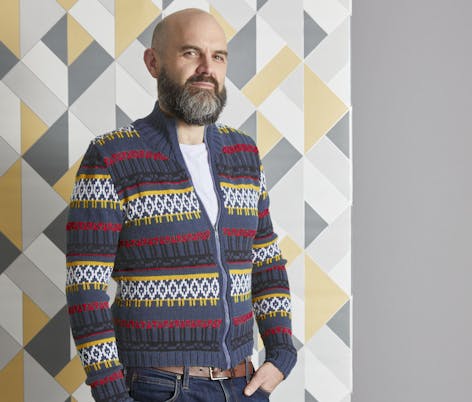 Designed in MillaMia's irresistibly soft Naturally Soft Merino yarn, the Style Fusion collection oozes retro hodgepodge cool (yes, it's a thing!). Find snazzy cardigans, jumpers and jackets that pack plenty of colour punch whilst keeping you snug and warm. What more could we want?
But what makes the Style Fusion collection so special is that each pattern tells a story. "The idea for this collection started from a bit of a tangent… I was thinking about ways to celebrate and mark my father's 80th Birthday," explains designer Helena. "He's certainly not a shy character and neither is his dress sense! I have memories of him in the 70s wearing seagull pattern flares matched with a bright yellow 3-piece suit. He's no wallflower and neither is his wardrobe. He also comes from a generation that values and takes care of their possessions, the antithesis to fast-fashion. His dog-eared, much-loved, knitted cardigan that's been worn for decades and mended countless times, is what inspired me to create the Bengt cardigan. We made a mini version so that little ones can enjoy the tradition and pass it on as a cherished heirloom to the generations ahead."
Typically, I would say I'm a "less is more" sort of designer but this year I found myself drawn to the more hectic spectrum of design and explored the ongoing trend for colour mixing and pattern overload, which was perhaps a reflection of the past year and in itself, the perfect lockdown antidote."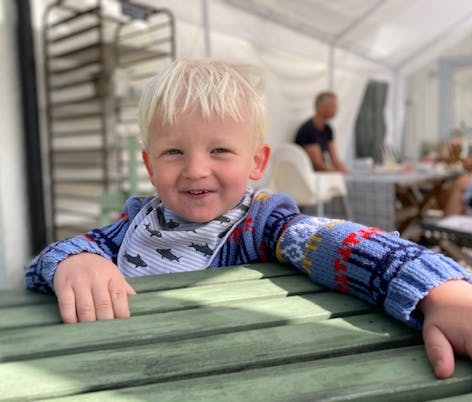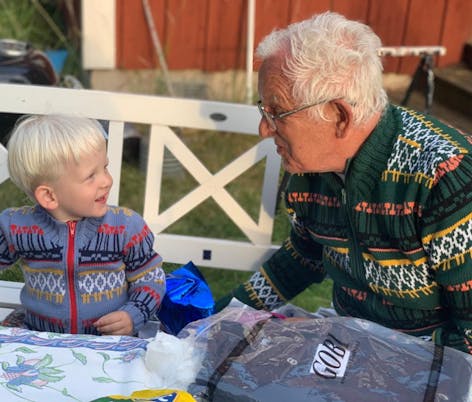 In the Luna cardigan, we have diagonal and horizontal stripes colliding, sitting next to bands of 70s Tetris block shape Fair Isle. The Neo jumper with its bands of mixed pattern is really fun to knit up as you can play with so many motifs and colours.
However, if those designs are a little too loud for your tastes, the Nora cable jumper may be a better option; it's a little subtler with just one highlight colour yet mixes Fair isle with a rich chevron style cable instead."
Hope you enjoy making them as much as we enjoyed designing them, it really was a treat to have an unlimited approach to design. Let us know what you think!"
Discover the Style Fusion pattern collection