The guardians of tradition
Published on

February 18, 2020
By

Sophie Brown
6

min read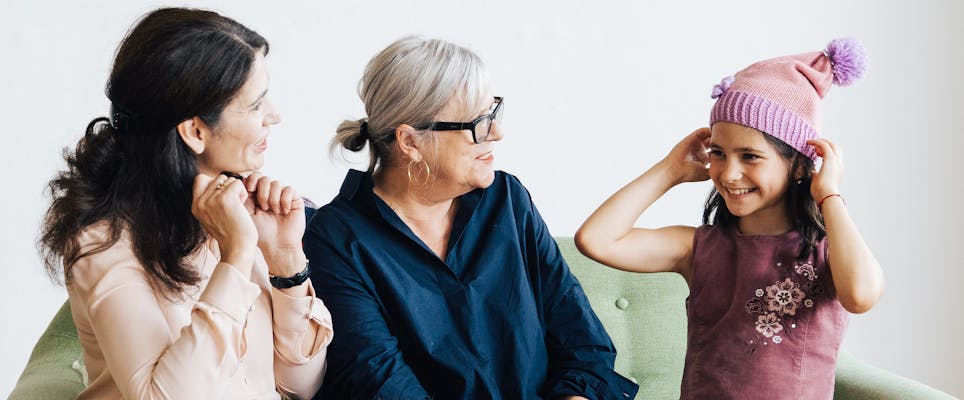 Making, for many of us, has its own story in our lives. From the teachers who helped us hone our craft and the first finished projects, to the people we make for and the stash that we cherish. Craft is a tradition. It's an intrinsic part of who we are and how we live. 
Tradition (noun): a belief, principle, or way of acting that people in a particular society or group have continued to follow for a long time
Top three timeless classics
We all have our differences, but the tradition of crafting is the thing we all have in common. As makers, we're the guardians of tradition. We hold onto heritage and help to keep age-old crafts alive for future generations to enjoy. 
Whether it's to do our bit for the planet or just for the joy of creating something using needles and yarn – there are many reasons why we make; but it could be argued that tradition is at the heart of it.
Let's get digital  
When we think of passing down skills and traditions, it all seems very old-fashioned, but the digital age has revolutionised the way crafts can be taught and learnt. In the past, you'd learn how to knit or crochet or cross stitch by watching family and friends do it. We'd pick up our skills and techniques from our grandparents or our teachers and pass them down to the next person. Now you just have to type 'knitting tutorial' into YouTube to learn a new stitch or master a new project. This kind of on-demand learning has made craft more accessible than ever before. 
Make do and mend 
While the way we learn to make has been digitally streamlined, our reasons for making are ingrained in us all – whether it's to be more eco-friendly, to make do and mend or just for the joy of making.  
Part of the tradition of making stems from necessity – to make clothes and crockery, warm blankets and rugs. Now, we can buy anything and everything we need off the rail – but as makers, we choose to intervene. While the fast fashion world generates throwaway clothing at lightning speed; we take time to design, make and enjoy everything that flies off our needles. 
As makers, we're becoming ever more conscious of the environment and sustainability; and the make do and mend mentality fits in perfectly. Whether you're darning socks, repairing old clothes or creating reusable items for the home – making can have a huge impact on our environmental footprint.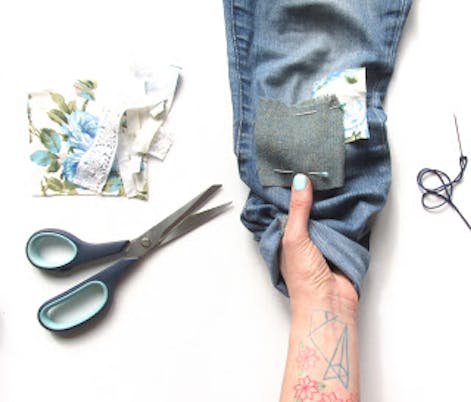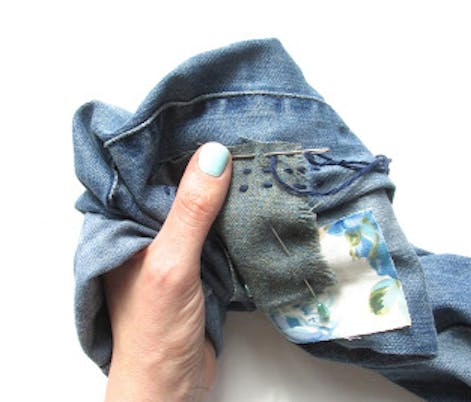 One of the recycling and repairing techniques we adore is sashiko – a Japanese form of hand sewing that literally translates to 'little stabs', an ancient way of repairing, mending and making fabric. Sashiko was originally created as a way of patching together precious scraps of material to make something durable and usable, so each stitch shows the history, personality and life of the maker. 
Unlike other mending techniques, the stitches are made in contrasting colors and beautiful patterns to show off the repair rather than disguise it. Once you get started patching up one pair of jeans, you won't be able to stop! 
Meet the makers honouring craft heritage
There's a huge sense of sentimentality in craft, and as makers we often feel compelled to honour it. Whether that's by mending an old jumper rather than buying a new one; or keeping hold of much-loved makes passed down through the generations. When we started thinking about the guardians of tradition, two of our favorite LoveCrafts stories came to mind.
I had no idea that she had created an item that was in so many of my childhood memories. Just like that, she wasn't a stranger anymore.
Yarns with a past life
While the making we do most definitely tells a story, we often forget the journey the materials we use have been on to get into our stash! We're constantly on the lookout for ways to be more eco-friendly and sustainable in our craft – not just for ourselves, but for the future of making too. 
We're facing a climate change emergency that's inspired global conversations about our environment and how best to protect it. One of the small changes we're making is using Paintbox's gorgeous planet friendly recycled yarns, created from materials that would otherwise go to waste but are instead gathered and spun into stunning yarn. What's not to love? 
Discover Paintbox recycled yarns
As well as using recycled yarns, it's a great idea to experiment with plant-based yarns. You can now buy a huge range of super eco-friendly yarns available and made from a whole host of weird and wonderful plants – from banana and bamboo, to cotton and help! Want to learn more about plant-based yarns?
Brands with history
We love working with brands who love what they do and have a great story behind their business. Our favorite brands have a rich history within the crafting industry and they're well placed to create a lasting impact in the making community and beyond.
Debbie Bliss
One of the brands (and people!) we absolutely adore at LoveCrafts is Debbie Bliss. Debbie is a prime example of how a love of knitting and an honour of heritage, can lead to great things. Debbie has great regard for the historical aspect of skills and the stitches passed down through time, and this is reflected in her gorgeous yarns and patterns. 
We can't get enough of Debbie's Donegal yarns, which are produced using traditional techniques in Donegal in North West Ireland. Since the 1800s, Donegal has built a reputation for its rich history of spinning, weaving, and knitting, and of course, the production of the beautiful thread that holds all of these crafts together: yarn. 
The yarn produced in this magical countryside is infamous among knitters for its uniquely speckled and colorful tweed finish, and cozy warm feel. That's why Debbie added some extra special yarns to her range that ooze heritage, quality and beauty. 
Love the look of the yarns? You're going to adore the patterns! 
Beautiful Debbie Bliss Donegal patterns
MillaMia
The magnificent MillaMia is the epitome of modern heritage – taking traditional techniques and reinventing them for Sandi simplicity. MillaMia focuses on creating high-quality designs that are beautifully simple; combining intricate detailing with a thoughtfully considered range of yarns. 
Ready to get hygge with it?
Shop gorgeous MillaMia yarns
Explore MillaMia patterns
As part of our Together, We Make campaign, we're going on a journey of self discovery and exploring all the things that define us as makers, and we think that tradition and heritage are definitely part of that. We want you to share your stories of makes that have stood the test of time and been passed down for generations, as well as where you picked up your crafty skills.
Tell us why you're a maker on Facebook or Instagram using #lovecrafts.