Indie June 2020: be yourself!
Published on

1 June 2020
4

min read
Our theme for Indie June this year is all about YOU! Being proud of yourself - celebrating you, your body, your soul, and expressing that amazing you-ness through making! Over the four weeks of June we'll be focusing on making garments, accessories and being proud to express who we are.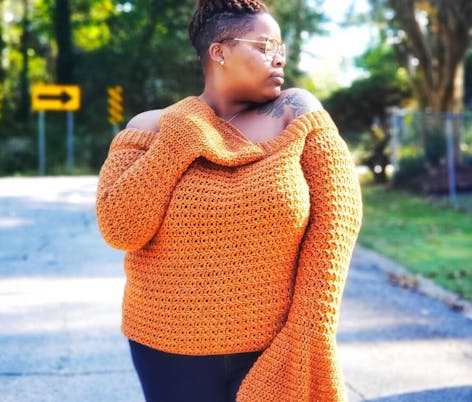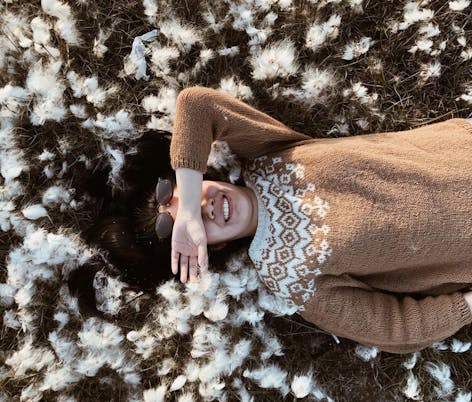 For every body - making garments that fit.
Sizing is a familiar grumble for all of us - and it's not surprising, because we're all different shapes and sizes. Shorter arms, fuller bust, different proportions - nobody fits one size.
The designers who are participating in our Indie June events know all about designing garments to fit, and we'll focus on how to choose silhouettes that suit shapes, how to modify patterns and talk about body inclusivity and positivity in design.
Designers Janine from KnitsnKnots and Weichien from The Petite Knitter, are both passionate about size inclusivity and good fit. They'll be talking to us about designing garments that fit your shape.
There is so much we can do to customise the fit of the garments we make, whether we are knitting, sewing or crocheting. If you need to shorten arm lengths, lengthen body sections or create the perfect fit, you need to know your measurements! No cheating! Download your FREE sizing chart to help you!
Download a FREE measurements printable!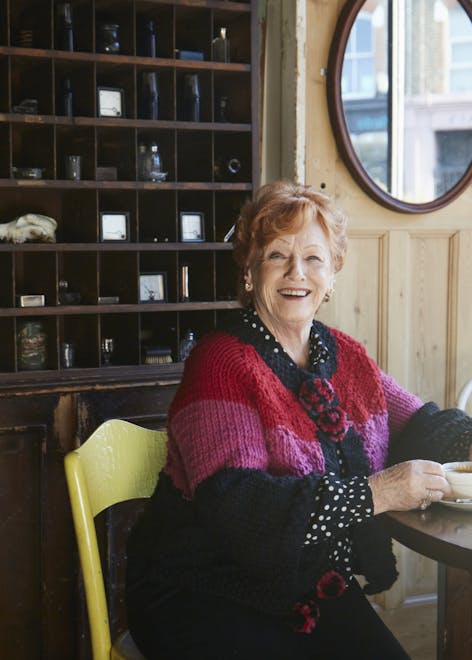 Designing garments that express your authentic self! 
The joy of making for yourself is about making something you love - in the colours you love - with a fit that works. It's all about expressing yourself through your making, and enjoying wearing what you make. We've teamed up with some of our fave indie designers who do just this: design garments that you love, that are fun to make for whatever level of skills you have. From beginners to advanced makers, there is something for everyone! There's no wrong or right, there's just YOU, your fabulous body, and the yarn and colours you love to wear.

Choosing colours that make you light up.
We talked to amazing knitwear influencer Gaye Glasspie from GG Made it on the LoveCrafts Show who is one of the most famous wearers of orange in the world - she told us all about how alive she feels when she wears her favourite shades. It's true, we light up when we wear the colours we love, and during Indie June, we'll look at all the vibrant colours you love, how to choose the right colour for the right garment - and how to make you light up in your fave shades.
Learn about matching your colours to your skin tone, your eyes and your existing wardrobe, and working with yarn weights and embellishments that will create your own personal rainbow. Think about seasonal changes, and the spectrum of your favourite colours, and explore yarn ranges that combine brights, jewels, pastels and neutrals.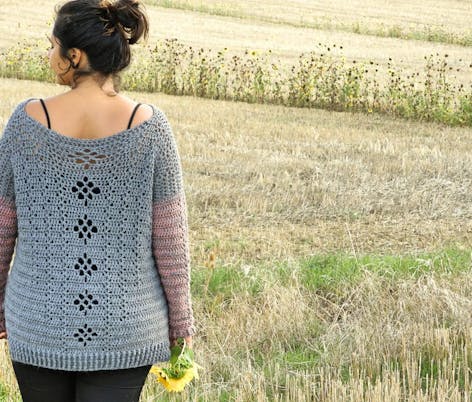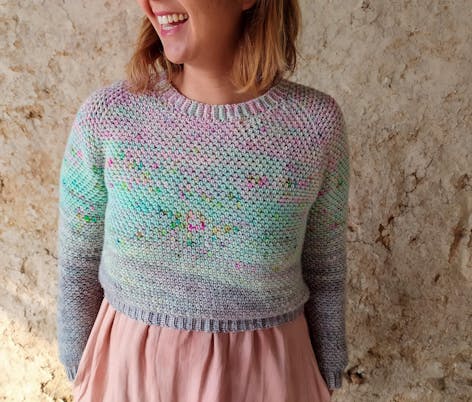 We talk to Sandra from Nomad Stitches about colour, body positivity and designing for all shapes and sizes, and you can catch her on our Instagram on June 10th!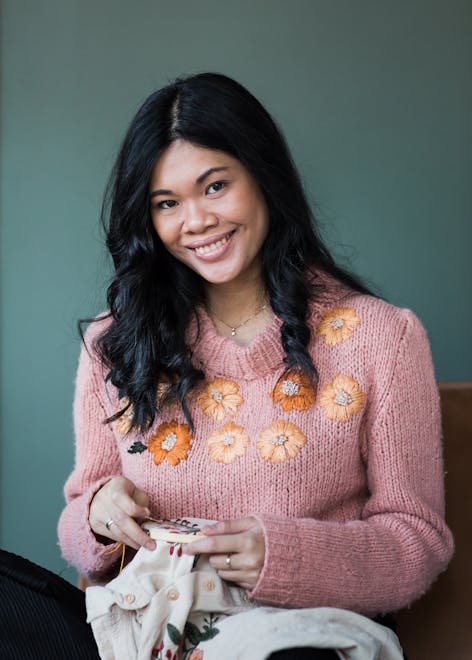 Expressing yourself through embroidery and embellishments to add that extra bit of sparkle.
Some people love to express themselves through adorning themselves with jewellery, new hair styles, make up or fabulous shoes - but we know that the key to a maker's heart, is to express themselves through embellishments such as embroidery, beading and the little design touches to something hand made - think ribbon binding or lace edging, personalised labels or a little signature dash of colour.
We're thrilled to be working with some really fabulous designers for Indie June who are experts at personalising your makes with all of these things, and we'll be sharing tutorials and fun throughout!
Warunee, from Plystre, is the queen of modern embroidery on to just about anything - but she loves to embroider her knitwear! We'll be sharing her fantastic tutorials to teach you how to do it!
Celebrating independent design
As ever, our Indie June month-long party is a great way to celebrate just how much we love our independent knit and crochet designers. This year, we're taking things one step further with a competition to win £$1k to invest in one of our indie designers' business, to help them grow their design plans and help build future plans!