Romantic Valentine's Day crafts you'll love
There's no better way to say "I love you" this Valentine's Day than with a handmade gift. Save yourself from rummaging through your stash for anything red, pink and heart-shaped on the evening of the 13th and get ahead with fabulous Valentine's Day crafts. Get ready for loveable projects to make for yourself and gift ideas guaranteed to leave your loved ones swooning!
The perfect Valentine's Day decoration
Turn your home into a multicolored dream with this 3D paper heart backdrop, perfect for a Valentine's Day party. Cut hearts from card stock in every color of the rainbow for a real pop! Follow along as Illysa shows you how to make your own heart backdrop and, if you have a Cricut machine handy, she has a heart template to help speed up the process!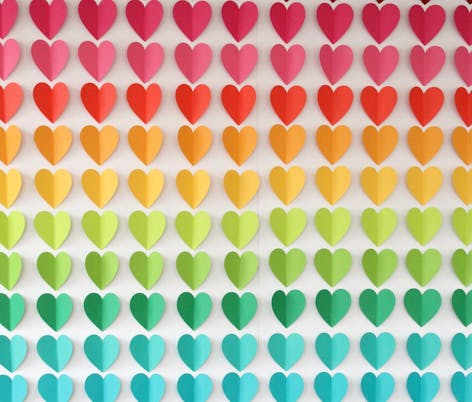 Modern embroidery hanging hearts
For the stitchers, you're going to love these embroidered felt hearts! Inspired by traditional folk embroidery, enjoy embroidering your delicate design onto felt to turn it into the cutest Valentine's Day delight.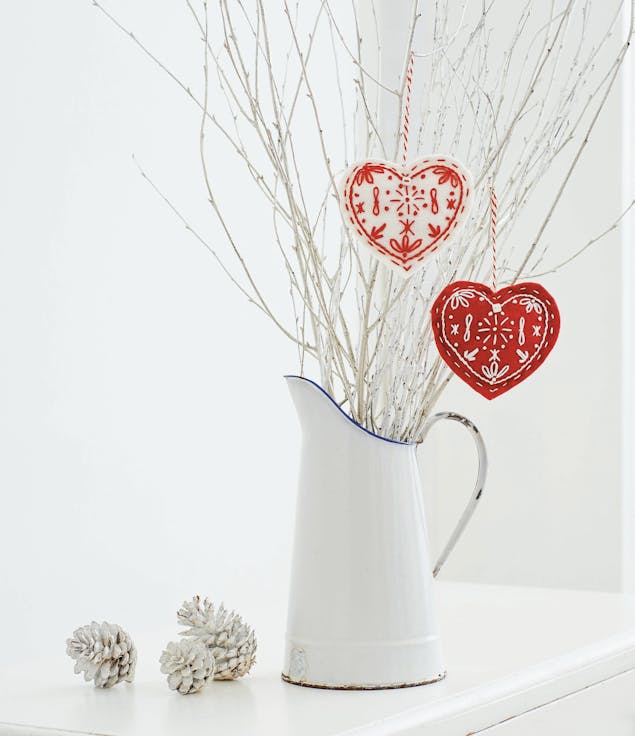 I'm masking you to be mine! Valentine's Day card
Craft your own handmade Valentine's Day card this year with these super sweet mask cards. This is a quick and quirky card that's bound to put a smile on a special someone's face. For the Cricut makers, there's a Cricut template for this one too!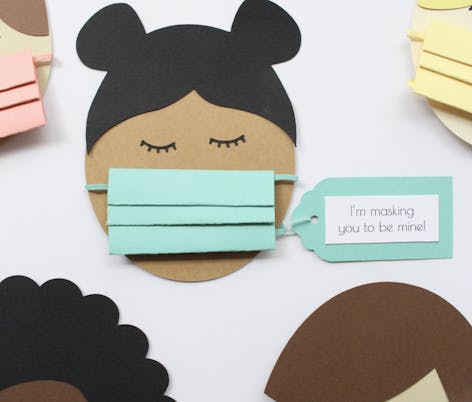 A heart worth breaking!
A Valentine's Day isn't complete without chocolate! Make this years' chocolatey gift extra special with a chocolate heart piñata. Use the Kaboom Chocolaka mold to create your heart and fill it with your partners' favorite candies. On February 14th, grab your mini wooden mallet to break open the heart and find your surprise inside. This is a super fun Valentine's activity to get the kids involved with too!
Embroidered heart keepsake
This stitched bundle of joy is the perfect keepsake for a Valentine's gift. Pick out your favorite fabric to hand or machine sew this delight and embroider on their name for that personal touch. If you're on the last minute, this is the project for you!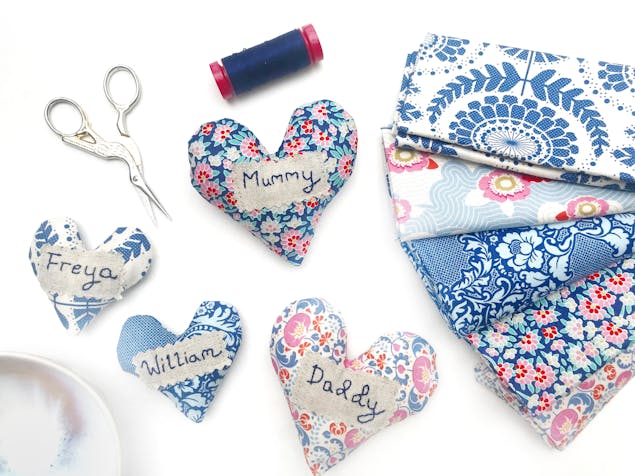 FREE Valentine's Day knitted sweater
Swoon over with this gorgeous sweater knitting pattern from Paintbox Yarns! Knit your way to February 14th in the romantic reds and swoon-worthy shades of pink of Paintbox Yarns Simply Chunky.
Craft a couples' scrapbook
Preserve your most beloved memories with a scrapbook, made for just the two of you! Collage your favorite pics from your first holiday together and dreamy dates, to the big milestones of new homes, engagements and weddings. Customize your couples' scrapbook layouts to your own style for an extra special gift this year.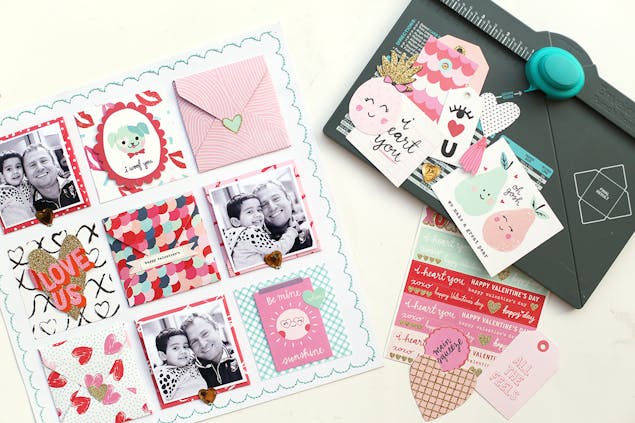 You're fab cross stitch kit
For your loved ones on Valentine's Day or for your besties on Galentine's and Palentine's, this cute cross stitch from Make Arcade is a super sweet design to make any heart skip a stitch! 
Wool you be mine? Sweater knitting pattern
We've fallen head over heels for this gorgeous sweater design from the fabulous Abbie. This cozy jumper uses intarsia to create the super cute heart motifs - a great introduction to the world of colorwork! Grab your knitting needles and stitch some love into this project!
Valentine's Day gift bag 
To hide extra special treats like handmade sweets or secret love notes, this crocheted gift bag is a super cute idea to make someone for Valentine's Day. 
Find even more patterns perfect for Valentine's Day gifts and crafts
Fall in love with even more Valentine's Day craft ideas