7 scrapbooking ideas for couples you're going to love! 
Published on

October 4, 2021
By

Sarah J
3

min read
For those most cherished memories and beautiful moments together. Create a couple's scrapbook, to flick through, reminisce and laugh about old times for years to come! Whether you're making a gift for your partner, a bridal shower present for the happy couple or collating an album for yourself, be inspired by our romantic scrapbooking ideas for couples.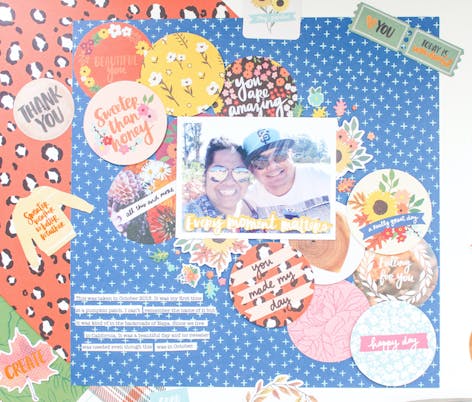 2. Simple memory layout
To remember those weekend dates and adventures together, this layout is sure to delight! Use adhesives to secure your photo and decorate the page with loving quotes, it's so simple and super sweet. Grab Vicki Boutin's mixed media paste set and use stencils to create beautiful backgrounds just like this one.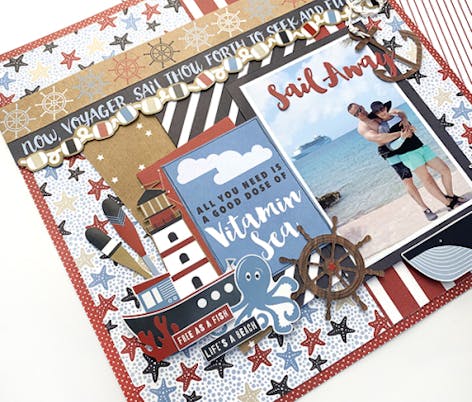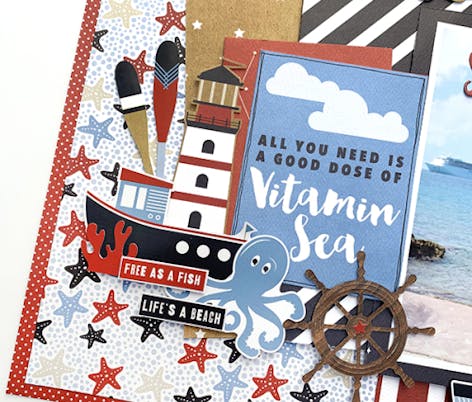 3. Sail away 
For the globe-trotting couples with a whole bucket of wanderlust and travel photographs, why not start your own travel scrapbook to document your best destinations and memorable moments from around the world! 
You can practically feel the sea breeze with this nautical themed couple layout. For beach vacations and shoreside retreats, grab the Deep Blue Sea paper collection and sea-themed ephemera to plan out your own easy-breezy layout. 
4. A wedding cake layout
A wedding scrapbook is a beautiful way to preserve your memories of the most special day of your life! Remember the little details for years to come - from the dress to the flowers to the most important of all - the cake! This wedding cake layout uses Echo Park Paper's Wedding Day collection and element stickers to create this scrumptious design.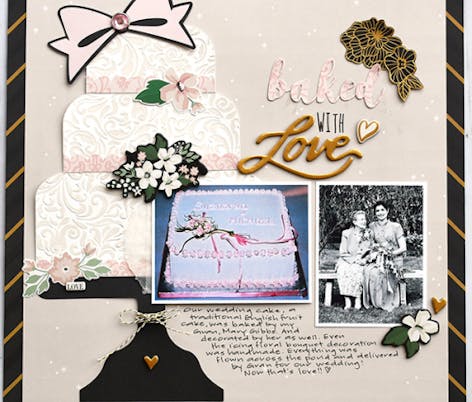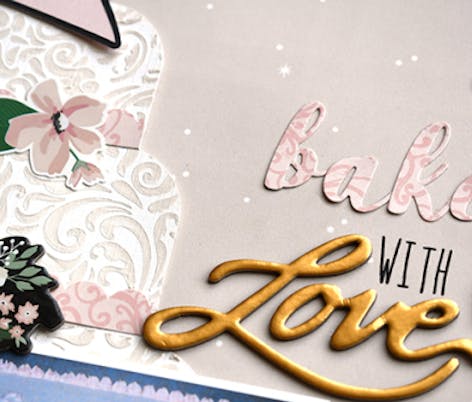 5. Home sweet home 
Celebrating the move to your first home together, remembering a past house filled with memories or just documenting a snowy winter's day, Echo Park Paper will fuel your inspiration with their home sweet home layout. Pick out an image of your home, or collage together some of your favorite memories in the house to create a delightful page spread. The Home Again paper collection is the perfect backdrop to this layout!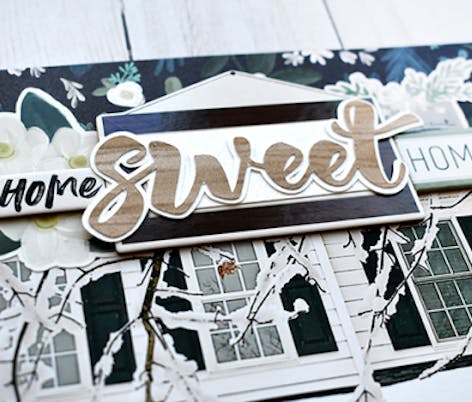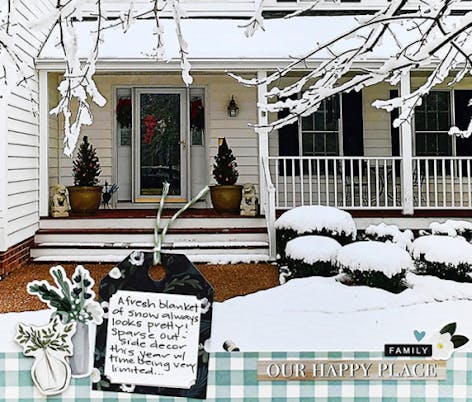 6. Valentine's Day page layout
Fall head over heels for this scrapbook layout from We R Memory Keepers to celebrate Valentine's Day. Craft mini envelopes with the envelope punch board to hide heartfelt notes, quotes and cute pics. Pick up some lovable element stickers and cardstock to make this layout your own!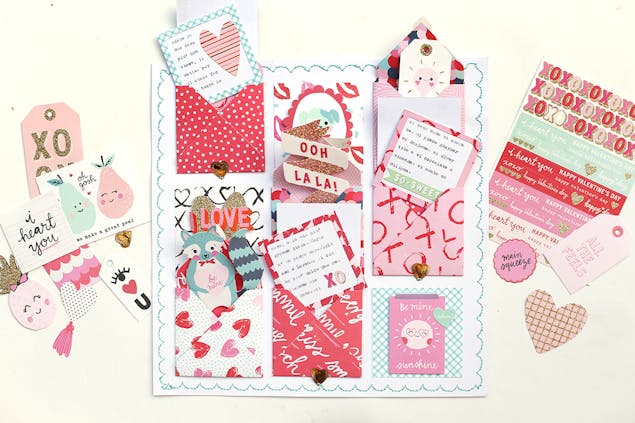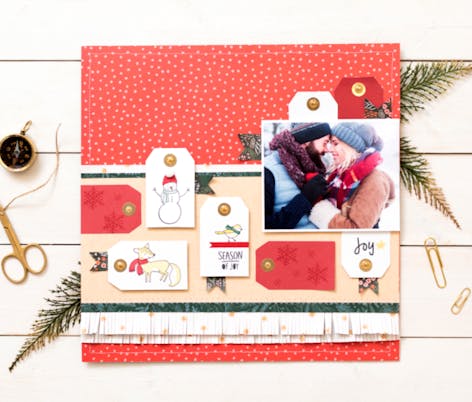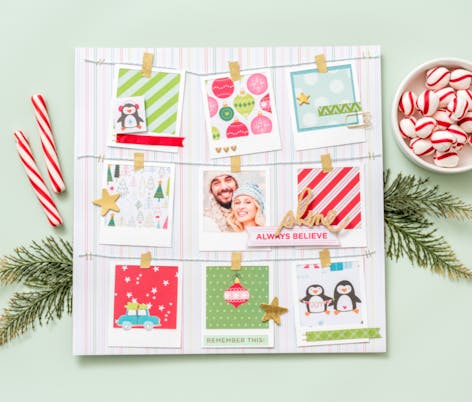 Find even more scrapbook layout inspiration