Top 10 best sewing projects for kids 
Published on

July 30, 2020
3

min read
What better way to get kids learning to sew than with some super easy sewing projects for kids? These hand sewing projects are simple and perfect for beginners! Your little ones will love these projects - from scrunchies, to superhero masks - there's something for everyone. Teaching a child to sew will make them makers for life!
1. Stylish scrunchies
With just a few supplies, these super scrunchies are a simple sewing project for kids, that everyone can enjoy, and so stylish too!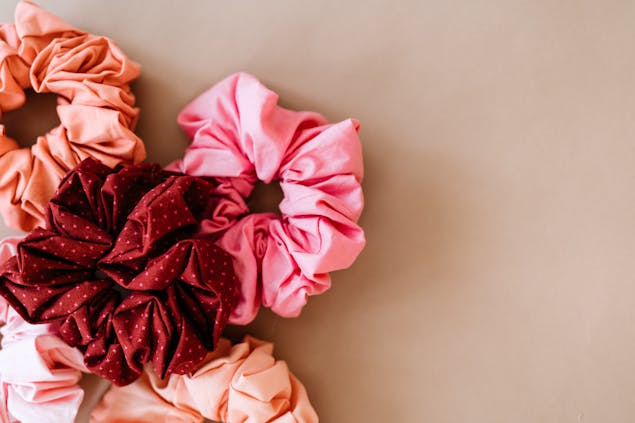 2. Super simple tote bag
For an easy sewing project that is also really practical, this simple tote bag is the perfect make for that leftover you've got hanging around! Get your kids to pack their school supplies into a personalized tote bag! This is the ideal make to teach your child how to use a sewing machine with results they are sure to adore. This tutorial even comes with a free sewing pattern for you to download to make the teaching that little bit easier.
3. Russian doll lavender bags
These adorable little Russian doll lavender bags are a fab project for getting kids learning to sew. Mix up the faces and colors to customize the doll, stuff with your little one's favorite scent and ta-da! A great handmade item they can hand sew and gift to their family, friends and favorite teachers.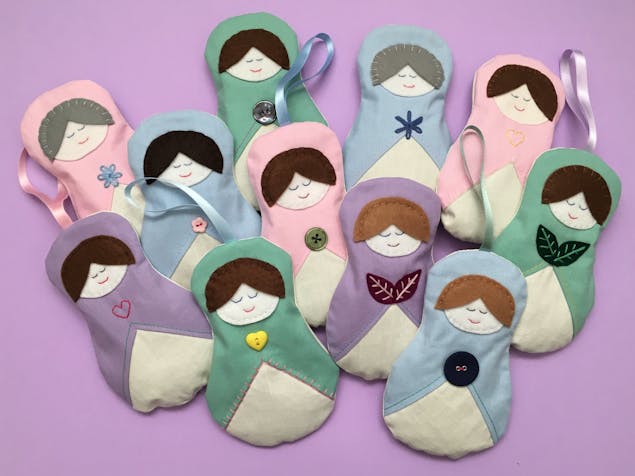 4. Sock snakes
Keep the kiddies entertained with this quick and easy project - sock snakes from GrosGrainFab! All those odd socks lying around will come in handywith this sssssnazzy make!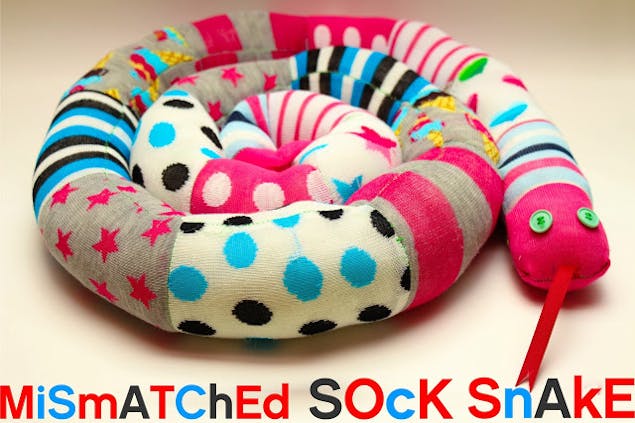 5. Sew a superhero mask
Costume parties, halloween or just for fun, this simple superhero mask tutorial by Kelsey is a super beginner project for the kids.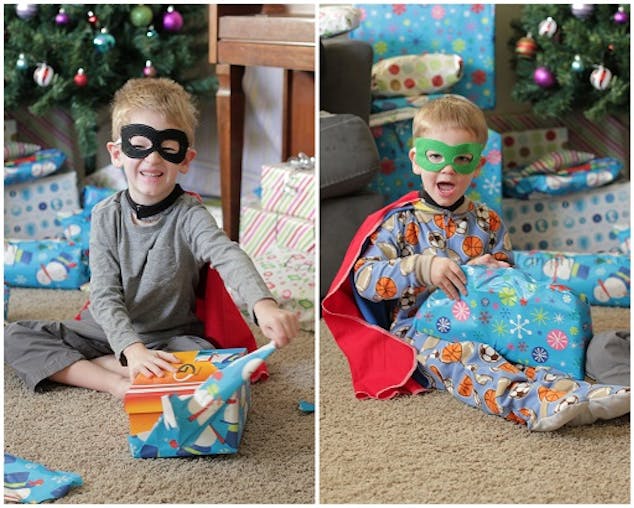 6. DIY heart hand warmers
These little hand warmers from Amy at The Idea Room have made our hearts skip a stitch! Super cute, hand sewing project,perfect for teaching children how to sew.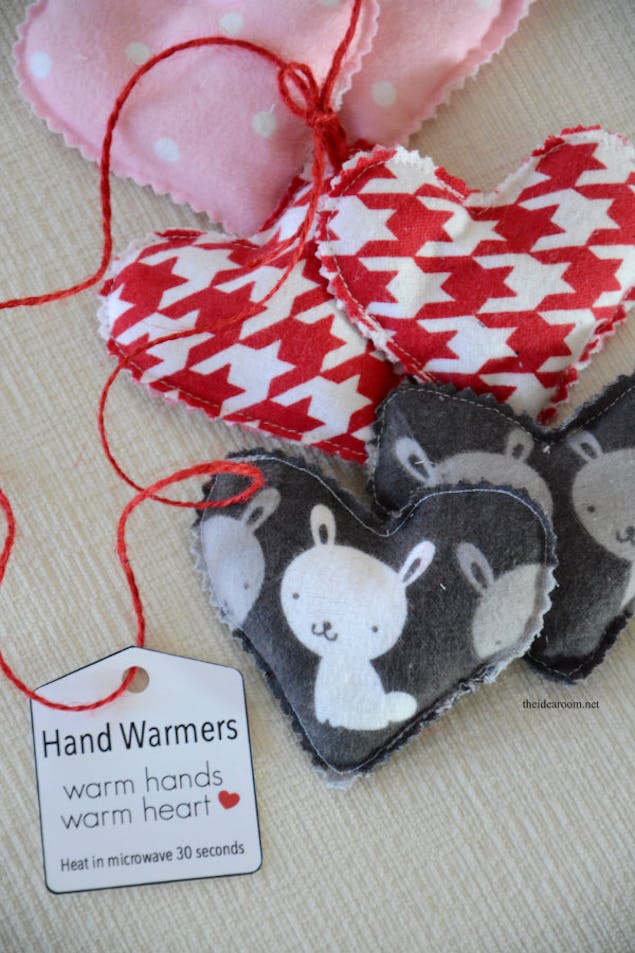 7. Monster bookmarks
These monster bookmarks from RedTedArt are a must-have for your own little monsters! Felt is a great material to use for hand sewing projects like this one. It makes it easy to see where you're threading and allows for some little mistakes along the way.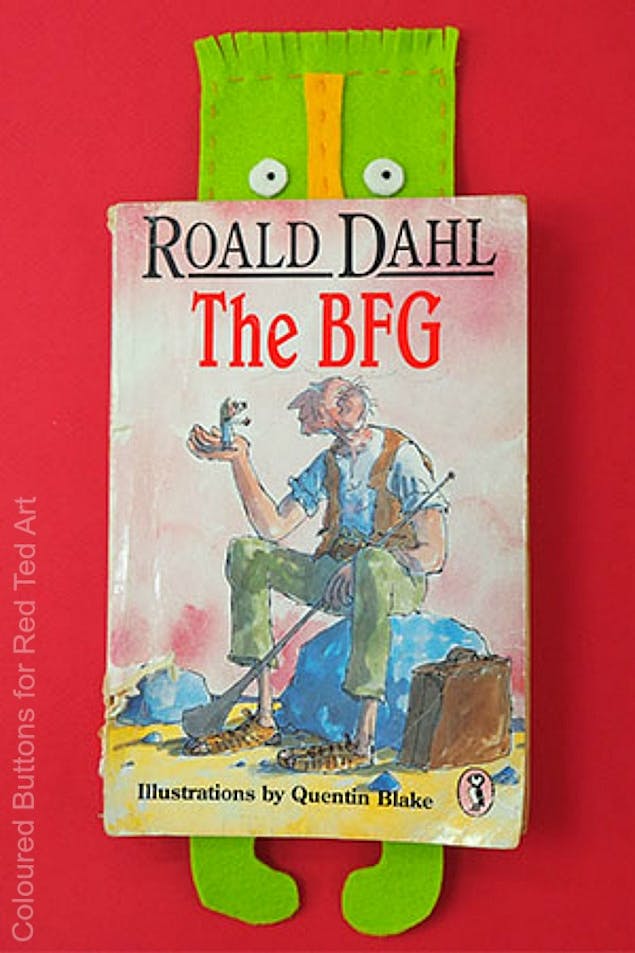 8. Hanging heart mobile
This DIY heart mobile from RedTedArt is just too cute! Your little ones are bound to fall in love with sewing with projects like this one.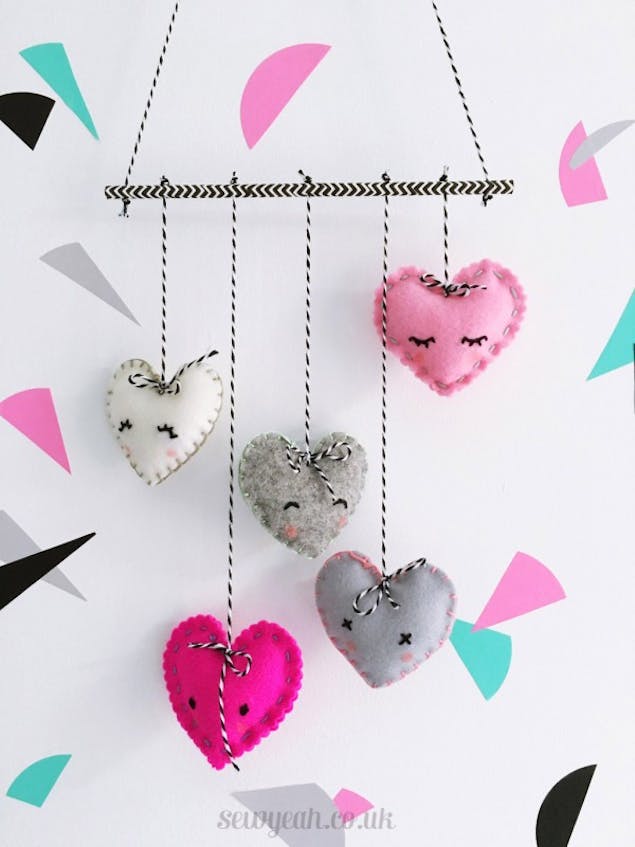 9. Tooth fairy pillow
This tooth fairy pillow from Martha Stewart is just so cute! Enchant your kids with the magic of the tooth fairy and making with this easy sewing project for kids. Once they have the basics, this project will bring all their skills together for fantastic results.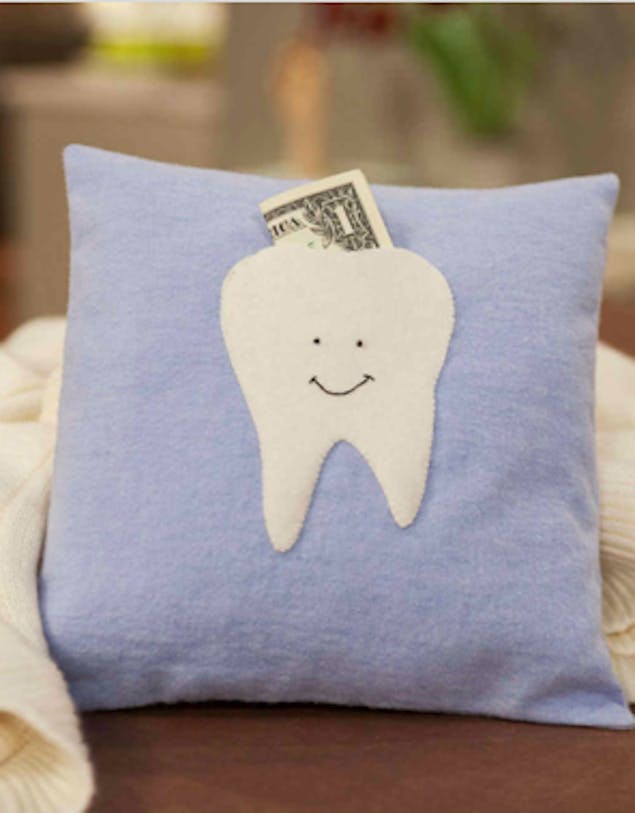 10. Pencil and notebook case
Kate's gorgeous pencil and notebook case is another great kid's sewing projects.Get your little ones to personalize their make with fabric and embellishments!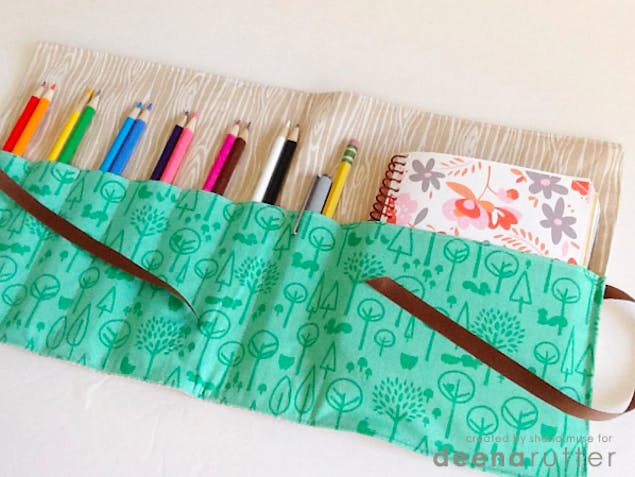 With so many easy sewing projects for kids there's no stopping your little ones from becoming amazing makers! Give your kids a few hand sewing lessons so they're confident in their sewing skills and they'll be whipping up sewing patterns and moving onto machine sewing projects in no time!