Holy guacamole! Introducing our new Avoyarn
Published on

April 1, 2019
By

Merion
2

min read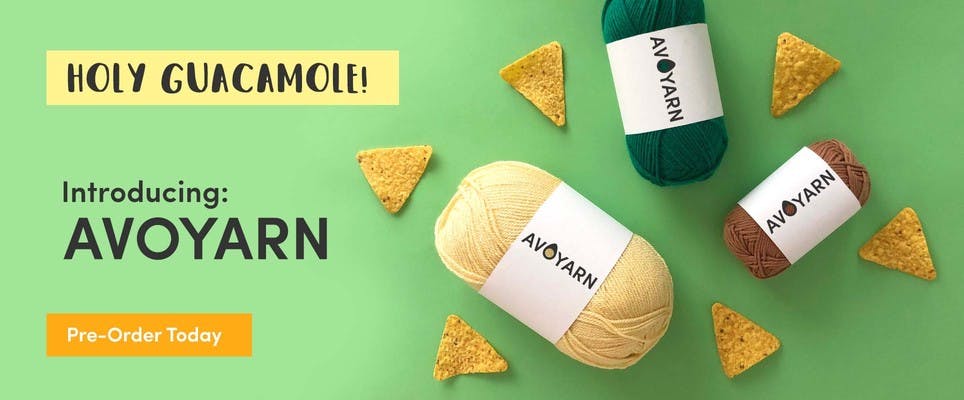 Avocados, the jewel of the breakfast world. We're eating more avocado toast than we ever thought possible (5.92 million metric tonnes a year, to be precise), there isn't a cafe without avocado on the menu or an Instagram feed without a sourdough toast topped #brunchgoals post.  In a world where we are acutely conscious of the impact we have on our planet, we have been shocked to discover that our consumption of avocados, with all their fabulous omega 3 oil, vitamin E and vitamin K, might be very good for us - but no good for our planet.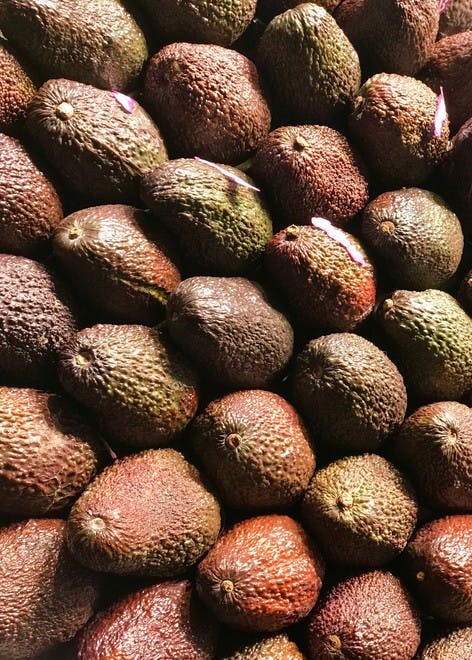 In Mexico, there are reports that extensive avocado farming is damaging forestation, and environmental degradation, and some even going as far to describe avocados as the 'blood diamonds' of Mexico thanks to people trafficking and illegal workers.
But one eco-conscious farmer and guacamole producer in California is smashing it when it comes to pushing his crop to new heights. Macarthur Stone has farmed avocados for thirty years at his ranch in Yolo, CA.
"I spend forever looking at ways of improving my eco footprint," he says, "cutting back on plastics, trying to control our irrigation systems," (avocados are now judged almost as big a culprit as almonds for water usage), "but in our processing plant we are skinning and stoning thousands of avocados every hour, and there's only so much we can use for refertilization."
Stone decided there must be another use for the avocado wastage he was generating. The solution came unexpectedly, when his wife planted the idea that perhaps the stones could used for yarn. A keen knitter, who had worked with cotton and linen, she wondered if the fibres of an avocado stone might be long enough, once processed and dried, to be spun in the same way as other plant fibres such as bamboo.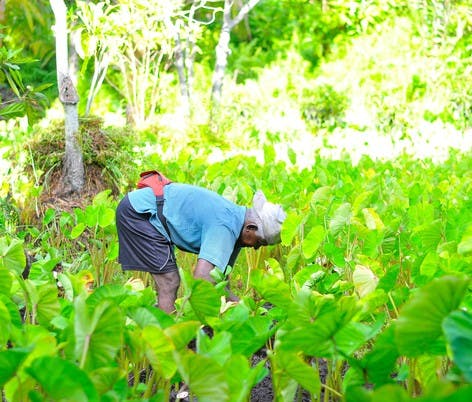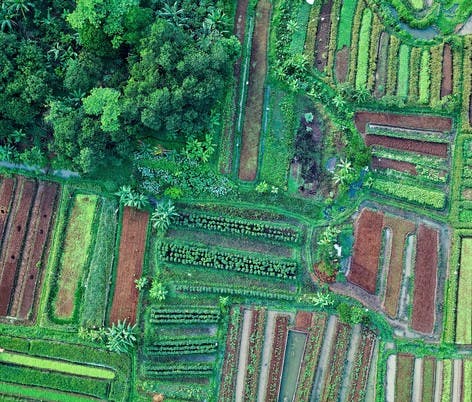 Playing devil's avocado, Mr Stone thought the idea wouldn't get off the ground. But studies into using plant materials for yarn at the University of California Davis looked promising, although nobody had attempted using avocado material previously.
They decided to test things for themselves, taking 100 avocado stones and pulping them, the fibres were painstakingly dried and carded, resulting in surprisingly long fibre length - the linen plant yields fibres of 20-150mm, Stone's avocado fibres were stretching to 275mm.
"Bravocado!"
Spun into yarn, the avocado pulp created a lustrously soft yarn, more pliable than linen but not as weighty as cotton. Hailed as an eco hero, Mr Stone was the taco-f of the town, but his wife wasn't impressed - "You have guac to be kidding me, - it was all my idea!"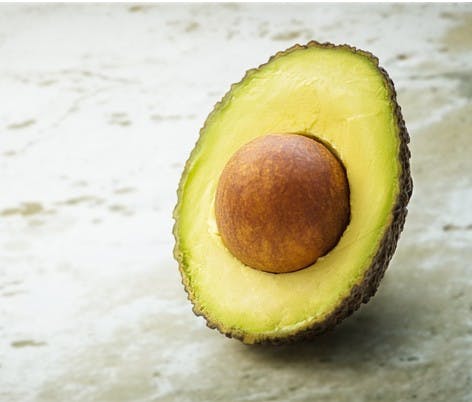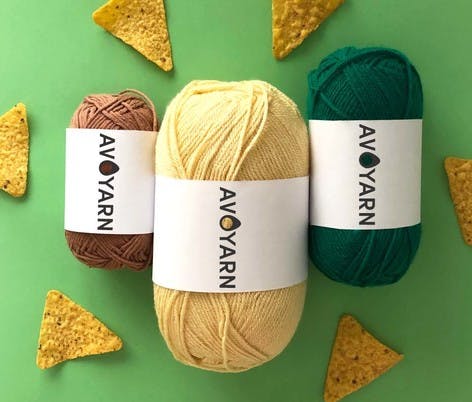 Introducing Avoyarn, first crop available to pre-order April 1st!
Choose from six delicious natural shades in DK and chunky weights: Pip, Guac, California Pebble, Tortilla, Eco and Planet.
Avocado inspired patterns!