Warm Up America!
Published on

December 10, 2018
By

Meg
2

min read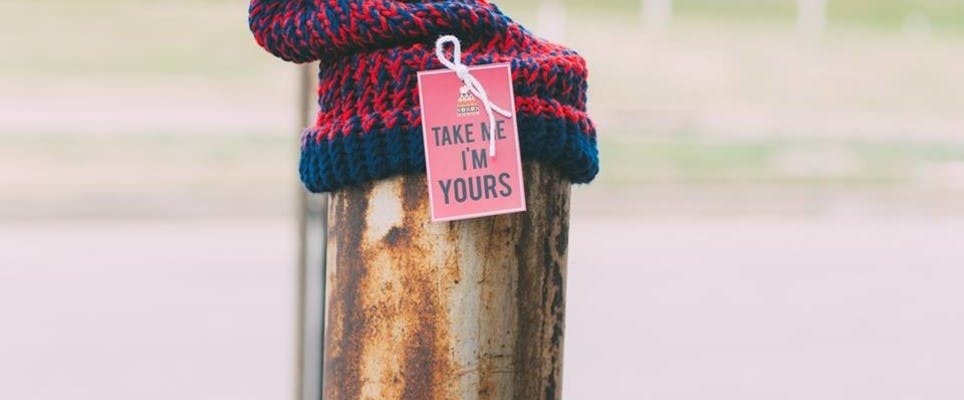 Since their beginnings in 1992, the nonprofit foundation, Warm Up America has been on a mission to help warm up the country with hand-knitted and crocheted items. Over 20,000 volunteers have helped to knit and crochet over one million blankets, afghans, and items of clothing to help those in need. We couldn't be more impressed if we tried! But the mission isn't over. There are still people that need your help.
This January, Warm Up America's 'Made with Love' campaign is back for its 5th year! The team and their volunteers will spend January hanging hats, scarves, and gloves from trees and fences throughout homeless and low-income neighborhoods. Warm Up America have a goal of collecting 3,500 warming wooly accessories and they are looking for knitters and crocheters to make that possible.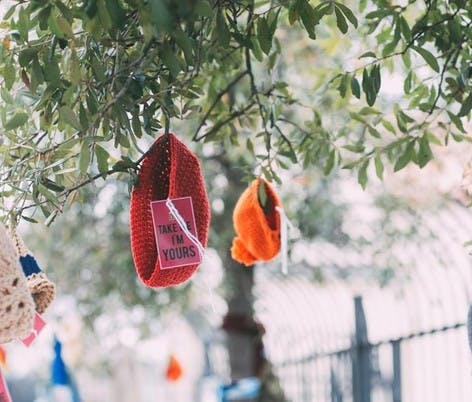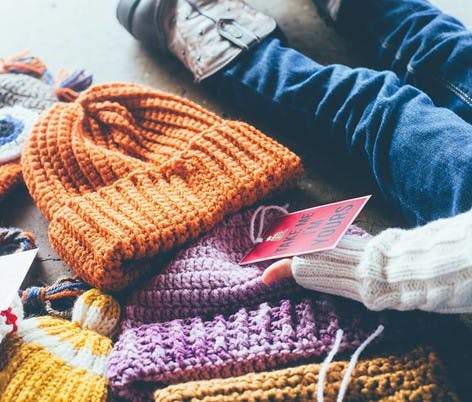 What can you knit or crochet?
Working year-round to make a difference, Warm Up America are always collecting 7″x 9″ knitted or crocheted sections, finished afghans, clothes, and winter accessories including hats, gloves, and scarves, so you can contribute at any time.
From providing blankets to the those impacted by the California Wildfires, to sending knitted and crocheted baby hats to preemie babies in Eastern Africa, this nonprofit is doing all that it can to make the world a better and warmer place.
So what are you waiting for? Get your crochet hooks and knitting needles ready. You can help make this January a little warmer for someone who needs it.
Where can you send items?
The Warm Up American headquarters is located in Texas, which is where they receive knitted and crocheted goodies from all over to sort, pack, and distribute to those in need. You can mail knitted and crocheted items that you'd like to donate to:
Warm Up America!
Attn: Made With Love
3740 N. Josey Lane, Suite 152
Carrollton, TX 75007
Warm Up America pattern inspiration
Hand-knitted and crocheted hats, blankets, scarves, gloves, and blanket squares are all happily accepted at Warm Up America. So if you need a little knit-spiration, here are some of our favorite free patterns to get you started.