How to choose your Sizzix Die Cutting Machine
Published on

August 20, 2020
By

Lea at Sizzix
3

min read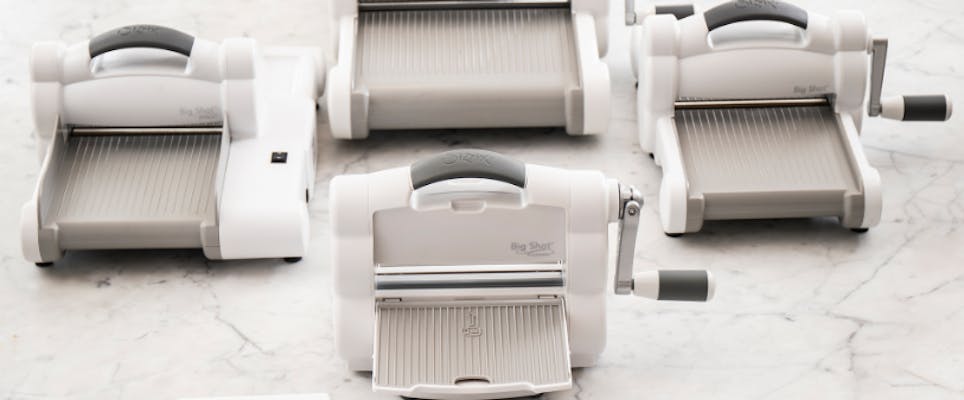 Whether you're a total beginner or a craft pro, Sizzix has a fab range of die cutting machines to make gorgeous shapes and beautiful embossed designs for all your craft adventures. We'll show you around our latest models and features so you can pick the machine that's best for you!
Sizzix die cutting machines are great for any crafter who wants to create gorgeous greeting cards, home décor accessories, scrapbooks and beyond. These handy machines allow you to cut out perfect shapes and emboss a variety of styles so you can jazz up your homemade crafts.
Whether you choose a manual or electric model, all you need to do is feed your materials through the opening and watch the magic happen!
Choose your perfect Sizzix machine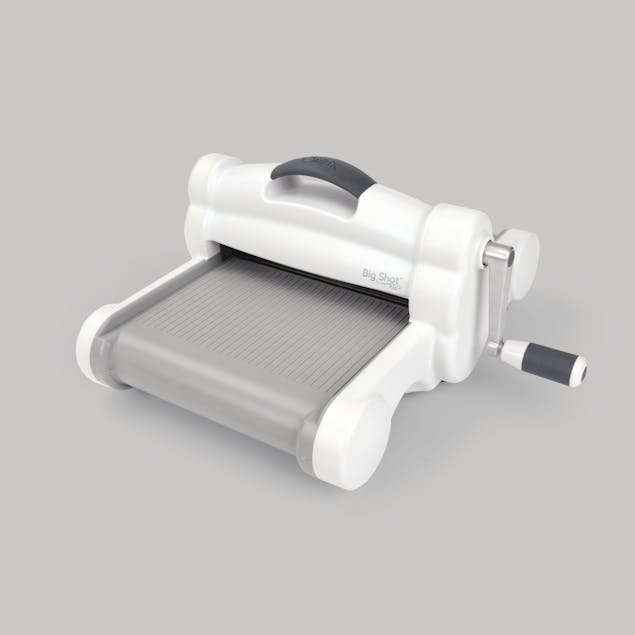 Manual machines
The Big Shot, BIGkick, Big Shot Plus and Big Shot Pro machines are perfect for cutting paper, grungeboard, fabric, felt, craft metal, leather, foam, shrink plastic and all things in between!
And that's just the beginning! You can also emboss paper, cardstock, vellum and thin craft metals. The portable Sidekick Machine transforms single sheets of lightweight-to-cardstock paper into gorgeous die-cut creations. The Texture Boutique Machine is a top pick if you love elegant embossed paper and cardstock.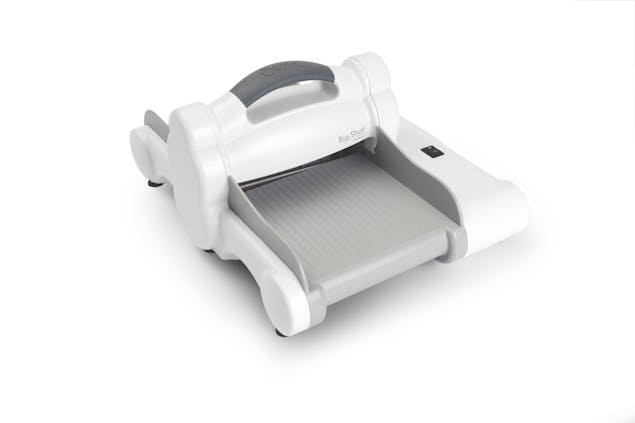 Motorized machines
Created especially for those crafters with limited mobility, the Big Shot Express and Vagabond 2 machines leave the crank behind with easy motorized cutting and embossing.
Both machines feature a quiet motor and all-metal gears for added durability, as well as built-in overload protection to help avoid pesky paper jams.
Unlocking creative possibilities, the Big Shot Express and Vagabond 2 are compatible with the entire Sizzix collection (with the exception of Bigz Plus and Bigz Pro dies).
Sizzix Big Shot Foldaway - 580590 
The Big Shot Foldaway features a super compact, travel-friendly design - perfect if you love crafting on the go or if your craft corner is a little cozy!
Featuring a handy 6" wide cutting surface and brilliant built-in storage compartments for keeping you wafer-thin dies safe, the Big Shot Foldaway is perfect for busy crafters on the go. This fab machine uses the same cutting pads as the original Big Shot machine. Not recommended for the Chrome Precision Base Plate because the Foldaway has more pressure.
Sizzix Big Shot Express Machine
Ditch the crank and use the Sizzix Big Shot Express Machine to effortlessly die cut and emboss with the push of a button! This machine features motorized operation that makes it easier than ever to create one-of-a-kind cards, invitations, scrapbook pages, home decor, fashion, altered art, quilting and much more! Compatible with the entire Sizzix product library except the Bigz Plus and Bigz Pro Dies.
Sizzix Sidekick Starter Kit 
The Sizzix Sidekick Machine is exactly what you've have been looking for—a portable, affordable and adorable crafting system designed for detailed (plastic backed or wafer-thin) dies and embossing folders up to 2 1/2" wide. The Sidekick will cut a single sheet of lightweight-to-cardstock paper, and is ideal for scrapbooking, cardmaking, home décor and party, event and wedding planning.