#GivingTuesday: The season of giving has arrived
Published on

November 30, 2020
2

min read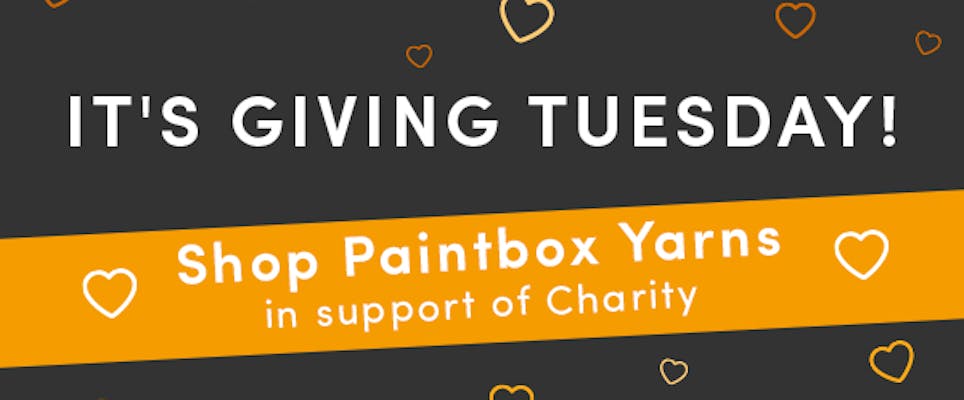 Join us for a VERY special #GivingTuesday. Today we're donating $1 to charity for every 10 balls of Paintbox Yarns sold, so you can stock up your stash while giving something back. Feel good factor, guaranteed!
This year we're helping those in need of some warmth and shelter by supporting three AMAZING charities from around the world - Warm Up America, Crisis, and Wooligans.
Shop Paintbox Yarns in support of Charity today!
#GivingTuesday charities
For every 10 balls of Paintbox Yarns we sell this Giving Tuesday we'll be donating $1 to charity, in support of these three amazing causes.
Warm up America
Close to our hearts, Warm Up America trains volunteers to organize the crafting of blankets for those in need. Follow Warm Up America on Facebook for a special edition of Unboxing on Giving Tuesday.
Crisis
No one should be homeless and alone this Christmas. Crisis, the UK's national charity for the homeless, provides vital help so that people can rebuild their lives and are supported out of homelessness for good.
Wooligans
We have so much love for Wooligans! Based in Germany, Wooligans help organize volunteers to knit and crochet clothes for the homeless and people in need.
Handmade gift. Noun. An item lovingly made by hand with someone special in mind, given as a gift to celebrate love, appreciation, and kindness.
More ways to give this holiday season
Are you in the mood for making? There are loads more ways you can make this festive season all about giving.
Make for charity
"There are a whole host of charities who accept donations of handmade knitted or crocheted gifts for the brilliant causes. Whether you want to support a local homeless shelter, help premature babies in need of some extra warmth, or give back within your local community. Want to get involved? Read our guide to knitting and crocheting for charity.
Host a Christmas crafternoon
Get together with your crafty friends and organise a Christmas crafternoon in aid of charity. You can either send your wares to charitable organizations or ask for a small donation to attend or sell your handmade makes in a Christmas sale! 
Organize a craft or yarn swap 
Put your event planning hat on and organize a big crafty swap! You can charge fellow crafters entry and donate the money to charity. You never know what you might pick up – after all, one crafter's trash is another's treasure! 
Shop charity patterns
Download one of our charity patterns and get making! All proceeds go to charity, so what are you waiting for?