This #GivingTuesday we're giving 10% of all proceeds from your favorite yarns straight to charity. It's the perfect time to stock up on your stash all while giving something back. Plus, we're giving you a little extra something to mark the season of giving - some of your fave patterns, totally free!
Buy yarns from any of our exclusive brands this Tuesday 2nd December and we'll give 10% of proceeds to charity!
#GivingTuesday charities
All of the proceeds from our #GivingTuesday event will be split between six incredible charities.
Mind
At LoveCrafts, we believe in the power of craft to help improve wellbeing and mental health. That's why we're supporting the charity Mind in its mission to raise awareness and promote understanding of the huge spectrum of mental health issues people face.
Mental Health America
Similarly to Mind, Mental Health America works to raise awareness of mental health problems. They've educated millions about mental health conditions and reduced barriers to treatment and services.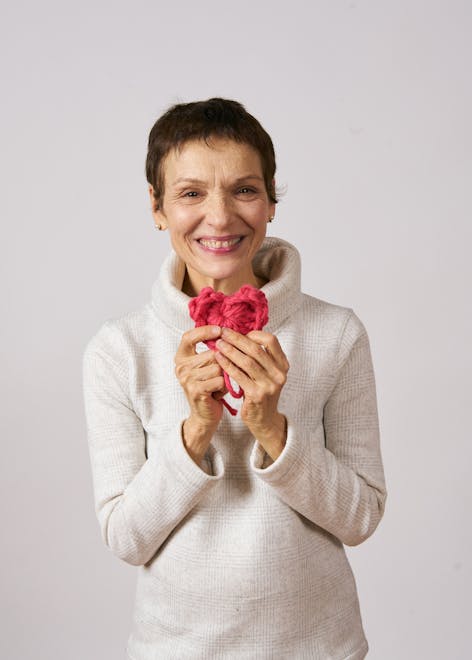 Handmade gift. Noun. An item lovingly made by hand with someone special in mind, given as a gift to celebrate love, appreciation, and kindness.
Women for Women International
We support Women for Women International all year round, and this #GivingTuesday we're giving them a big boost to support the amazing work they do helping women survivors of war. They run a year-long training program that provides women with the skills and resources they need to rebuild their lives and pass their knowledge on to their community.
Did you know we already donate 1% of all The Yarn Collective profits to Women for Women International? That means that when you buy yarns on #GivingTuesday, we'll be sending even extra their way.
Find Out More About Women for Women International
Help Refugees
Help Refugees is a fantastic charity that we're so proud to be supporting this #GivingTuesday. Help Refugees is made up of a group of ordinary people doing really extraordinary things, and we salute them in their efforts. They've helped almost 1 million people, managed over 30,000 volunteers, and support over 100 projects across Europe and the Middle East.
If you'd like to do more to support Help Refugees, download Yusuf's Unity Beanie pattern. All proceeds from the sale of the pattern go to Help Refugees.
Changing the Face of Beauty
We believe that everyone should be represented in advertising and in the media, and that's why we're supporting Changing the Face of Beauty – a brilliant charity committed to equal representation of people with disabilities. They empower people living with disabilities by advocating for inclusive imagery to help change perceptions and ignite the future in the media and advertising industries.
Breast Cancer Haven
UK-based charity, Breast Cancer Haven supports women through their breast cancer treatment. They offer emotional, physical and practical support to women who are going through the most difficult times; as well as supporting their families.
Free patterns for #GivingTuesday!
Top #GivingTuesday Yarn picks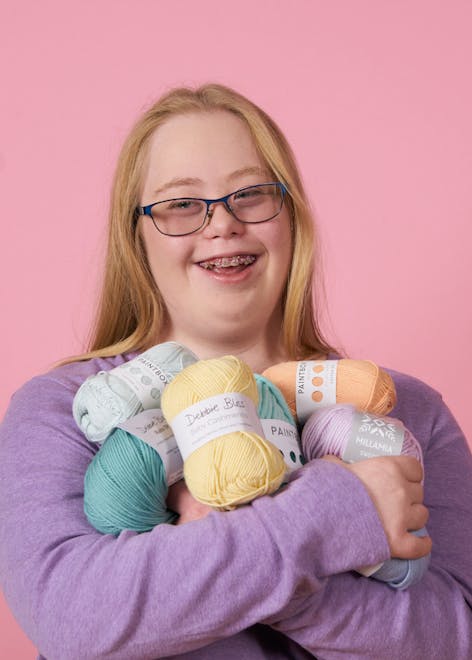 More ways to give this Christmas
Are you in the mood for making? There are loads more ways you can make this Christmas all about giving.
Knit for charity
"There are a whole host of charities who accept donations of handmade knitted or crocheted gifts for the brilliant causes. Whether you want to support a local homeless shelter, help premature babies in need of some extra warmth, or give back within your local community. Want to get involved? Read our guide to knitting and crocheting for charity.
Host a Christmas crafternoon
Get together with your crafty friends and organize a Christmas crafternoon in aid of charity. You can either send your wares to charitable organizations or ask for a small donation to attend or sell your handmade makes in a Christmas sale!
Organize a craft or yarn swap
Put your event planning hat on and organize a big crafty swap! You can charge fellow crafters entry and donate the money to charity. You never know what you might pick up – after all, one crafter's trash is another's treasure!
Shop charity patterns
Download one of our charity patterns and get making! All proceeds go to charity, so what are you waiting for?