Balaclava patterns and more must-have ear warming makes 
Published on

February 1, 2022
2

min read
The knitted hood has been spotted gracing the catwalks from Miu Miu to Marc Jacobs this winter. This can only mean one thing: cozy unconventional crochet and knitwear is making a comeback! To celebrate the new trend we've rounded up our favorite balaclava patterns and ear-warming accessories that go beyond the humble knitted hat. Think fashionable berets, stylish headbands and more. Which look will you be channelling this season?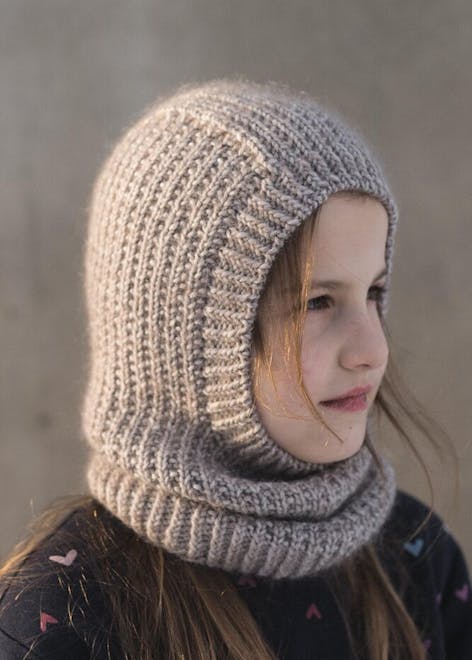 I Knit balaclava by Neringa Ruke
Neringa Ruke is always among the first to bring us the season's hottest patterns, and it was no different when it came to balaclavas. Worked bottom to top, this design doubles up a strand of mohair with a worsted weight yarn for a warm and cozy knit. You'll have this knitted in a weekend! 
Paquita Balaclava by mûmû knit
A minimalist mohair knit partnered with gorgeous textured stitches, mûmû knit takes on the balaclava trend perfectly! There's even a mini me version for the cool kids to rock the most stylish and warming accessory.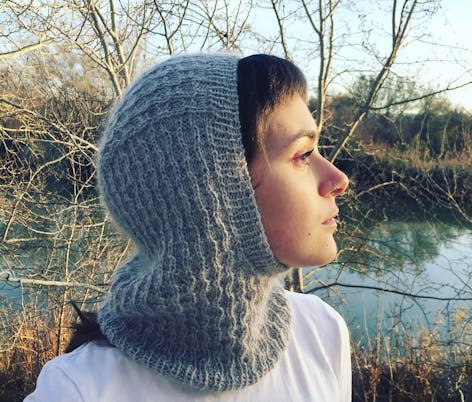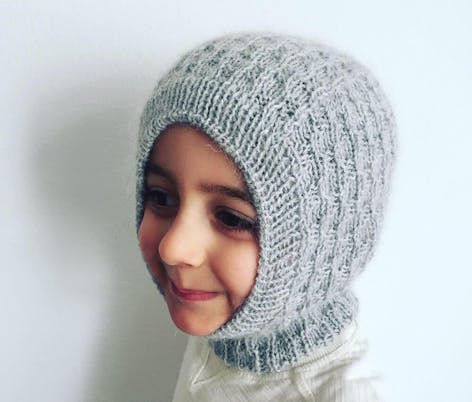 RidingHood crochet pattern by Justtheworsted
This fashionable hood fuses a balaclava and bonnet, for a fuss free, sleek, buttoned alternative to the standard beanie. We love this bright block shade of rouge, which will give your winter closet a pop! A wonderful stash busting project with maximum impact.
Double Lined Kae Balaclava by Agnese
Going beyond the basic balaclava, Agnese brings you a design that boasts gorgeous texture with a leaf lace design. Not only is this a beautiful pattern, but it's also double lined, meaning it's extra snug for the colder climates!
A Parisian twist to your winter hats
Switch out your usual winter hat this season for a handmade beret! Lightweight, 4 ply beret patterns or crocheted houndstooth design - what's not to love?
More ear-warming accessories!
There's no need to swap style for warmth with these on-trend patterns from some wonderful independent designers and well-loved brands. Quick knit headbands, cozy hooded cowls and scarves to keep you wrapped up warm.
More must-have trends to make this season!