Knitting in blue, from forget-me-not to indigo
Published on

October 26, 2018
By

Merion
3

min read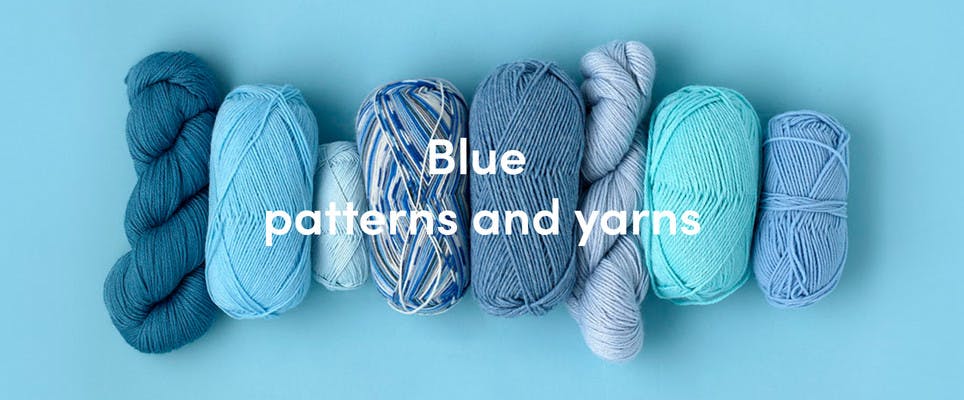 Navy blue, duck egg blue, ultramarine, baby blue, aquamarine, teal, forget-me-not, powder blue, indigo, midnight blue, Prussian blue, cornflower, peacock blue, lapis, azure, sapphire, denim, Persian blue, French navy, cobalt, electric blue, seaspray...
Blue is everywhere - it's hard to imagine life without it - but in the ancient world, until the first blue was born, there wasn't even a word for it. Classicists can find mentions of red and yellow in ancient Greek texts, but no blue. It wasn't until the Egyptians created the first synthetic blue around 2,220 BC (by heating a mixture of limestone, sand and azurite or malachite) that a recognisable, commercial  'blue' emerged. They used their compound, Egyptian blue, everywhere - to represent the sky, the river Nile and even in beads, as a talisman to ward off evil.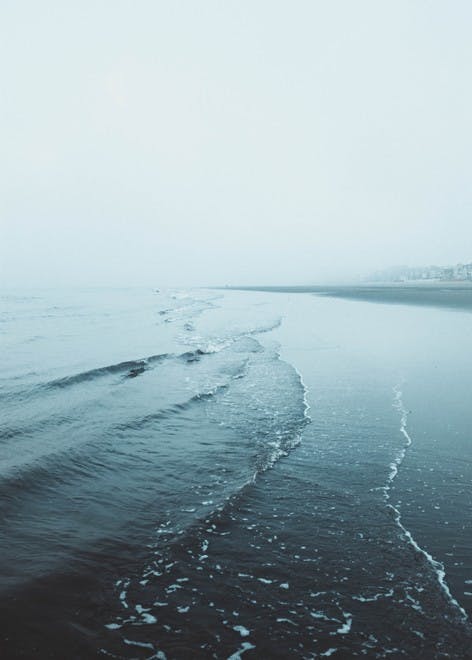 Blue brings tranquility and rest. It is said to slow the human metabolism and soothe the spirit."
After Egyptian blue, next came Ultramarine, a 'true blue' made from semi precious stone lapis lazuli, mined in the remote mountains of Afghanistan. First used by Buddhist monks, it took hundreds of years to finally find its way to medieval Europe, where it was a favourite of the Old Masters - Michelangelo, Vermeer and Titian - but the production and import costs were so great, it was at one point, more expensive than gold. Later, in search of a less expensive blue, a French chemist created a cheaper version known as French Ultramarine - but there were other blues to be had, such as Indigo, a blue dye made from the Indigofera tinctoria plant - or woad, to give it its common name. This gloriously deep purply blue is notoriously temperamental to create, but has been with us from ancient times.
It wasn't until after WWII that the trend of 'blue for boys' became entrenched, as society encouraged women to scurry back to the 'feminine pink' of home making - thankfully that trend is fast diminishing!
Dive into blue
Feel electric, party past midnight, reach for the sky. There is a rainbow of colors in the world and there's a rainbow of colors in our yarn stash! Celebrate the color blue with the one and only Paintbox Yarns.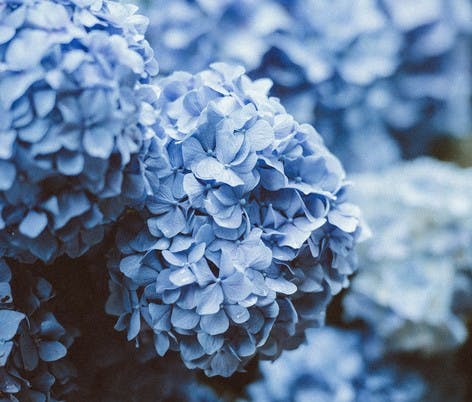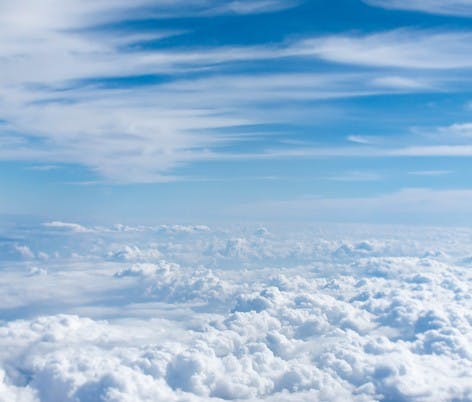 The spectrum of blue shades can be seen from sky to sea - from bold peacock blues to gentle aquamarines, barely-there forget-me-nots, and sparkling sapphires. It brings tranquility and rest - blue is said to slow the human metabolism and soothe the spirit, and it is the colour of the throat chakra in ancient Sanskrit, which enables people to express creativity and communicate (this is why opera singers have been known to wear blue scarves around their necks before a performance!)
Blue is the colour of sky - enlightening and uplifting, the colour of deep sea and sparkling rivers. It can be dark and formal for uniforms, or delicate and pale, stretching into grey tones. Turquoise and aqua bring a hint of fun, and deep purply indigo blues are rich and decadent.  The quietest, palest blues, are restful and cool, perfect for hot summer days and effortless sophistication.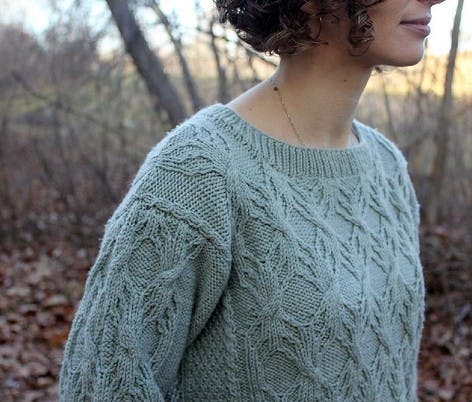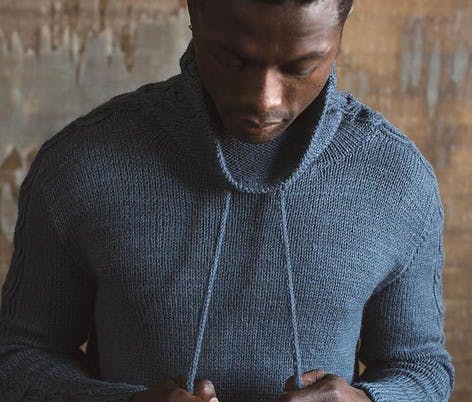 We all wear blue - there are not many people on the planet that don't own a pair of jeans, but wearing blue nearer to your skin needs consideration. Skin tone is either warm, cool or neutral (test this by looking at the inside of your wrist - if the veins appear blue or purple you have cool skin, if they appear green, you have warm skin - and if they appear neither one or the other, you have neutral skin.)
Cool and neutral skin tones suit blue based yarns, deep midnight blues through to frosted winter sky tones.
On the wheel of colour, blue is the shade between purple and green. Choose a blue you love - if you love teal and duck egg, you are moving towards the greener end of blue, indigo, royal blue and cornflower are further towards the purple end of blue. If you prefer less of a solid colour, choose a heathered or marled yarn, or even a yarn with tweed neps to break up the shade.
Our favourite patterns for blue