The inventors of can-do
Published on

14 January 2020
By

Holly Butteriss
2

min read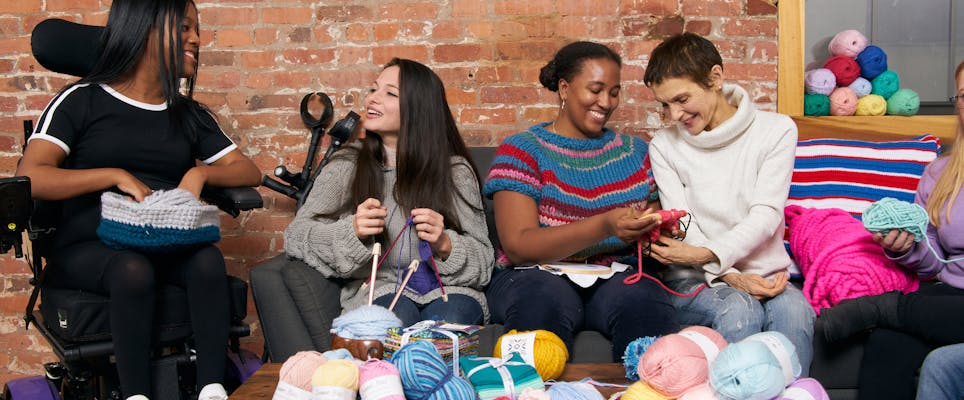 Learning is part of making, no one starts out as a knitting guru or crochet superstar, we've all fumbled to thread a needle or burnt 'easy bake' brownies - we all start somewhere. Whether it's picking up a completely new-to-you craft, or polishing existing skills, we're always exploring new ways to fall in love with making. If you've already downloaded our free Making Journal for 2020, you'll be feeling inspired to get making - and we know just the place to start, right here.
We are the inventors of can-do! Give us a jumper that's heading for the scrapheap and we'll find a way to save it. Unsure of what stitch you need next? Our community is full of amazing makers with endless pearls of wisdom, give us a problem to solve and we'll find a way. We're not afraid to invent new ways of fixing mistakes, or revive old techniques to create something uniquely beautiful. 
Still not sure where to start with a new skill? Don't worry! We have hundreds of tutorials and guides to help you on your way! Here are just a handful of places for you to start, with patterns to match!
Start today and learn something new - together, we make.
Fall in love with intarsia
Get excited about embroidery!
Let's go cable crazy!
In 2020 we're learning how to knit cables! Knitters and crocheters alike can create a feast of twisted texture by simply changing the order of the stitches, and we're going to show you how. Don't forget to join our cable challenge and share your adventures with us on social media too!