12 new and essential craft supplies you need for the year ahead
Published on

7 January 2021
3

min read
It's a brand new year filled with possibilities and opportunities to stretch your making skills, dive head first into exploring new crafts and get back into your groove. And if your stash is looking a little sorry for itself after a hectic holiday period, then now is the time to stock your stash with some essential craft supplies we know you'll be needing for the year ahead!
1. Essential interchangeable knitting needles
Time to refresh your knitting needles? Treat yourself to this fantastic kit from KnitPro comes in a handy little case and features eight pairs of interchangeable needles in a rainbow of colours.
2. We're starry eyed for this seam roll
This is one of those handy little sewing supplies where you don't realise how essential it is until you've got one! Ironing your newly made garments without creases is made easy with this must-have seam roll from Prym.
3. Pretty pastel embroidery hoops
Who said your embroidery hoops have to be boring? These gorgeous pastel hoops are painted with adorable little flowers and would make the perfect frame for all your stitching!
4. Stash on the go
Whether you're always on the go, or just want a spot to tuck away your stash, this knit bag is the perfect size to stuff with all your yarn and WIPs!
5. You wheely need this...
Okay excuse the terrible pun, but really you need this chalk wheel! Super easy to use to get crisp lines on your fabric that won't stay or be tough to remove. 
6. These interchangeable crochet hooks will change your life!
If you've caught the tunsian crochet bug (and really who hasn't?) then investing in a set of these gorgeous interchangeable tunisian crochet hooks will really level up your crochet game.
7. A handy yarn holder you can't live without
Whether you want to keep track of the rainbow of yarn colours in your stash, or keep your embroidery thread close to hand and super organised, this yarn holder isn't just pretty, it's an essential supply that will make crafting so much easier.
8. Punch needle perfection
If you haven't hopped on this hot craft trend yet, you're missing out! Punch needling is easy, fast and oh so satisfying to make. And with these punch needles you'll be making masterpieces in no time.
9. Go wild for weaving!
What better time to explore a new craft than now? This weaving kit comes with a loom and all the accessories you need to explore a new craft, or if you're already a weaving whizz, space to do even more!
10. Cool coral and mint weaving supply pack
Speaking of weaving… this cool coral and mint themed supply pack is stuffed with everything you need to make a masterpiece.
11. Must-have yarn bowl
Tired of your yarn rolling away from you or getting hopelessly tangled? This super cute yarn bowl is the perfect addition to your stash. Keep your working yarn tidy while you get to work on your WIP.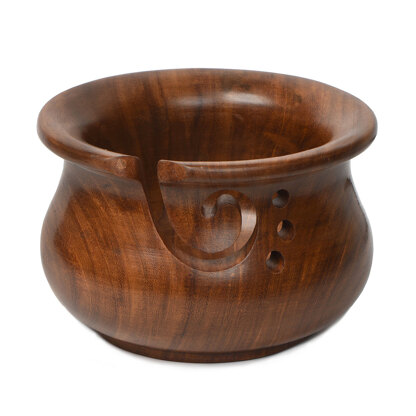 12. Perfect for thread heads!
This beautiful Gutermann thread set is packed with 10 reels in all the colours of the rainbow, an absolute staple in any sewist's stash.