Make a beautiful Mother's Day crochet floral wreath
Published on

11 March 2021
By

Zoe Bateman
1

min read
Learn to make a beautiful handmade spring flower wreath just in time for Mother's Day. It would make a thoughtful gift for someone special!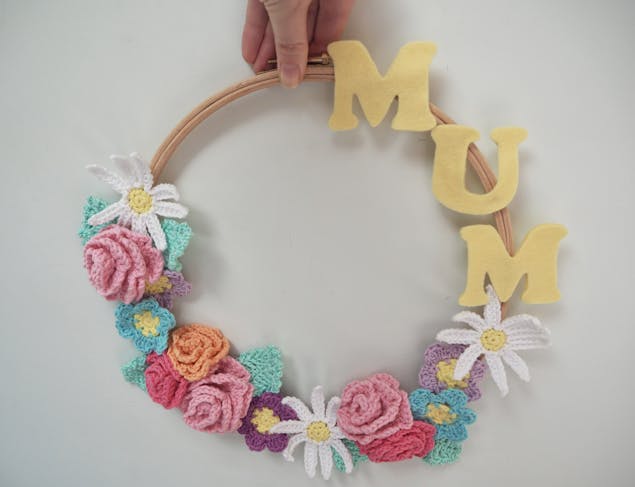 What better way to say 'I think you're awesome' to the mother figure in your life than with a handmade gift they can treasure forever? This floral wreath will add a touch of springtime colour to their lives, and the best part is the flowers will never die so they can keep it forever!
Crochet flowers are so much fun to make as they work up quickly once you've got the hang of the pattern, and you can use them to decorate and embellish all sorts of projects.
Materials
Hot Glue Gun

Pencil

Tea Rose

Peach Orange

Washed Teal

Paper White

Light Yellow

Candy Pink

Dusty Rose
How to make your wreath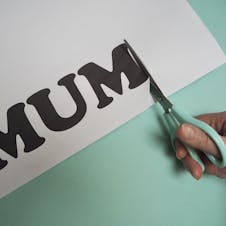 Print out your 'MUM' letters (or whatever letters you would like to use on your wreath.)
Carefully cut out the letters - remember you only need one of each letter to use as a template!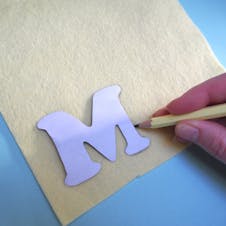 Place your template face down on your felt and drawn around the edge with a pencil.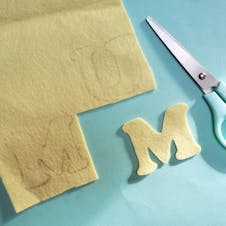 Carefully cut out your felt letters. As my felt was quite thin I cut out two of each letter and glued them together to give them a bit more stability.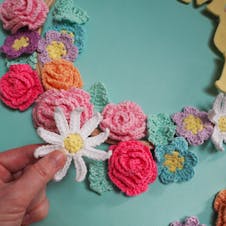 Arrange your letters and crochet flowers and leaves on your embroidery hoop. Layer your flowers and leaves so they overlap each other slightly as this will make it look more natural.
Try to balance your wreath so you don't have all the same size or style of flowers in one area. I made my wreath slightly asymmetrical by placing the letters off to one side of my wreath rather than in the centre. Try out different layouts until you are happy with how your wreath looks.
Pro Tip
Before you start glueing your wreath in place take a photo so that you will remember where everything goes!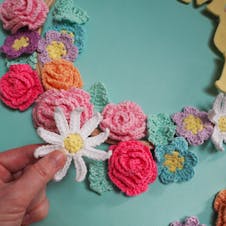 Glue all your wreath components in place, making sure you glue anything that is underneath other pieces down first.
As well as glueing your pieces on to the actual hoop you may want to glue some pieces to each other to help hold them in the right position and give your wreath a more 3D look.
And there you have it! One beautiful Mother's Day wreath, perfect for gifting to your mum.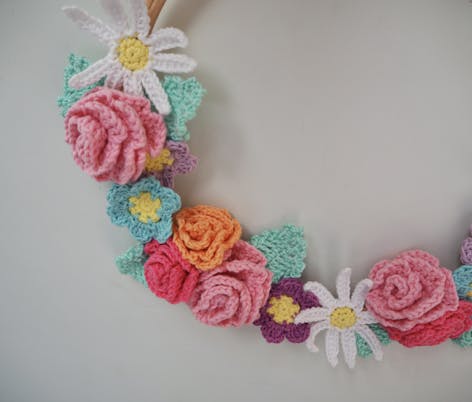 More Spring themed projects you might like