Meet MillaMia's Helena Rosen
Published on

13 June 2019
By

Carly
3

min read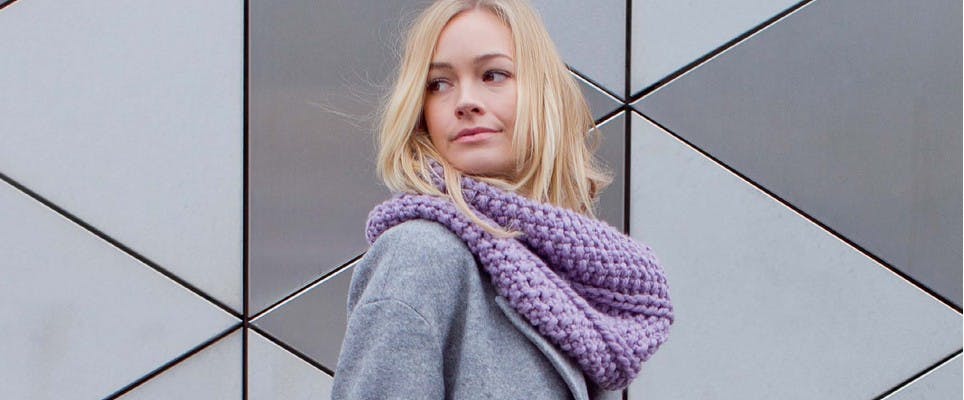 Helena Rosen is the Creative Director for LoveCrafts' knitwear brand, MillaMia. With a background rooted in sewing and fashion, combined with a deep appreciation for beautiful knitwear, Helena is a designer first and knitter second. Helena's approach to pattern design is less conventional than your average knitwear designer. She places the importance of the garment as a whole, rather than the method of its construction as her top priority. The resulting MillaMia patterns are super flattering! As they're often knit in pieces in seamed together, a MillaMia pattern tends to have a fabulous fit that flatters the wearer. Which is what we love to see in knitwear design.
Here's Helena's journey in her own words.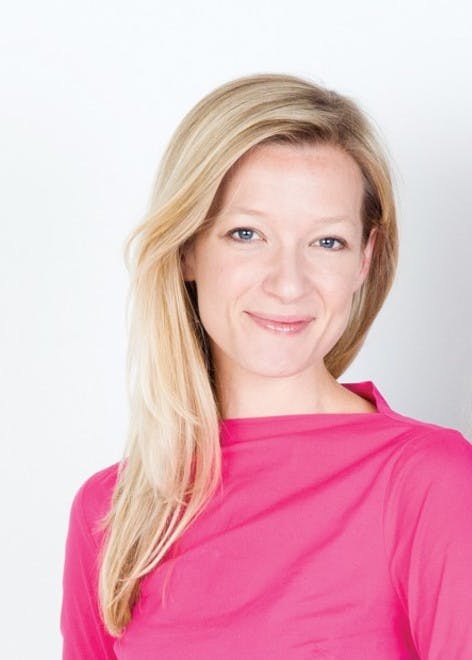 My background
I have a background in both fashion and textiles, but I have worked in lots of different areas of design. I think my approach to designing for MillaMia is a little different to other knitwear designers.
We tend to start with the cut and shape and the idea of the image we want to create. Our approach to design is always clean, optimistic, contemporary and happy. You've got to have the happiness!
MillaMia's inspiration
I find inspiration in tons of different places. I look at trends, colour prediction, and then many random things too! This can be anything from a photograph, someone in the street, a quote, or a phrase.
I remember a wonderful lecture by the designer Paul Smith who said 'Inspiration is everywhere' which I think is so true. I see inspiring colour combinations everywhere I go from leaves and flowers, to high rises and houses. I love the effect colours can have on each other - I could spend hours playing with various colour combinations.
The design process
Working on a collection is a big process. My team and I will take swatches, key words, photos, clips from magazines - just anything that will start to shape the collection and define the spirit of it. It's a really fun way to start! We then start to sketch different ideas to help evolve them into a design. Sometimes we have to leave the sketches for a little while and come back the next day, when we can all look at the ideas with a fresh eye.
We chart, swatch and sketch, trying out different colour and stitch combinations – experimenting in various ways in order to achieve the vision for the collection. Once we're satisfied with the sketches, we move onto a technical design spec, which includes all the information the technical pattern writer will need – sizing, stitch patterns and details, notes on construction and colour combinations.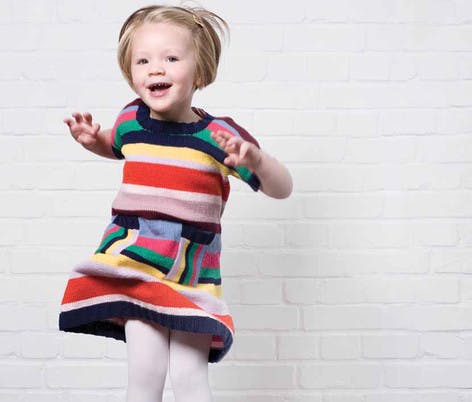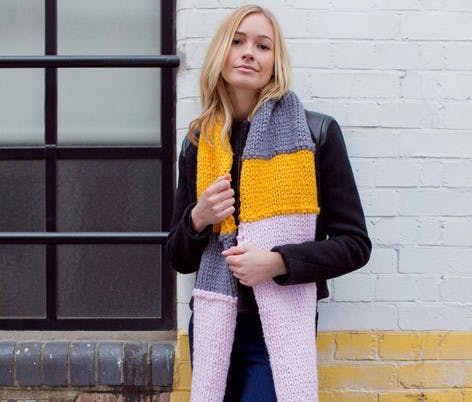 The final product
Working with our talented pattern writer is a great process, she gives us advice on construction and also gives us technical feedback. She is really very gifted and is three steps ahead in terms of how best to achieve the look we want. After discussing the designs with her, we finalise the details of the garment which results in what we hope is a very stylish but also fun item to knit.
The most rewarding part of the whole process is seeing the designs emerge on the needles and then really come to life on the model. We love coming up with ideas for our photoshoots which we hope will help to communicate the essence of the collection, as well as being a lot of fun.
The most satisfying and enjoyable thing about designing contemporary knitwear has to be seeing one of the garments where we've all had a hand in the design process, beautifully knitted and being worn by the proud knitter out in the world! It's wonderful!