We want to introduce you to some of the maker's behind the scenes here at LoveCrafts. We've got crocheters, knitters and embroiders galore here at the HQ, so we thought it was about time we showed you what we're up to!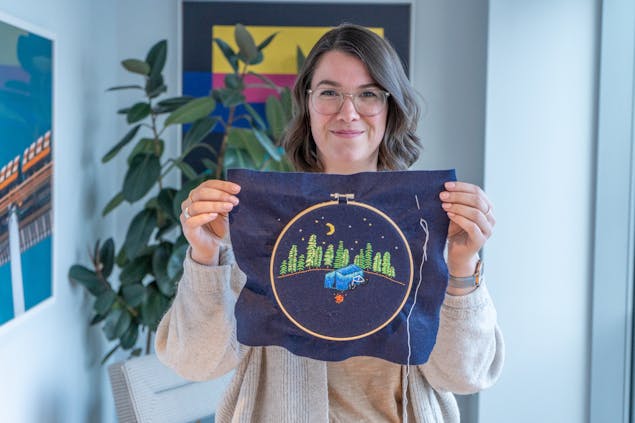 I'm making a wedding gift for some friends of mine who recently got married (yes it's late!!). Their relationship grew through a shared love for the outdoors, camping and cycling. So I designed a cute little camping scene with their names and wedding date to be added next. - Jo, our Leading Jazzy Artwork Creator.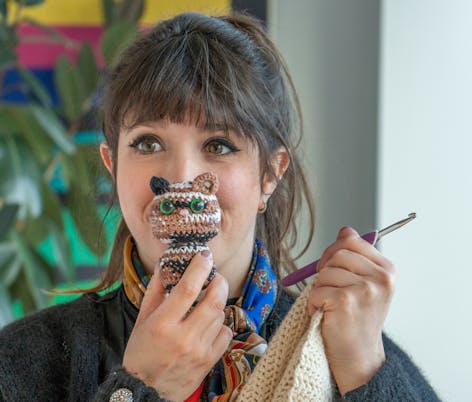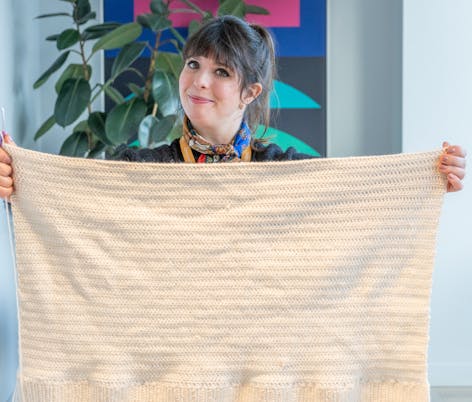 I am currently working on 3 projects! A cute little amigurumi cat (because I'm a crazy cat lady). A Valentine's day amigurumi cactus for one massive plant lover. And a crazy soft cosy cardigan (my biggest project so far!). My next project is the one I'm most excited about! A gender neutral crocheted bear with a full wardrobe for one of my best friend's baby <3. Crafting just makes life better, it does! - Anna, Mad Maker Marketer.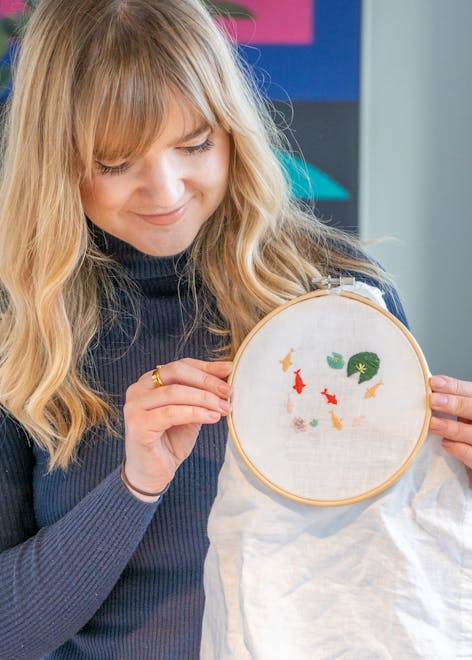 My latest project was inspired by a recent trip to France where I discovered a beautiful shop full of intricately embroidered linen and I knew I had to give it a go myself! I bought some linen napkins and stumbled across this free Rico pattern, which reminded me of my time living in Shanghai. I'm two napkins in with two more to go! I don't think I'll ever be able to use them at dinner though, they're just too pretty! - Jenni, Chief Joy Overseer.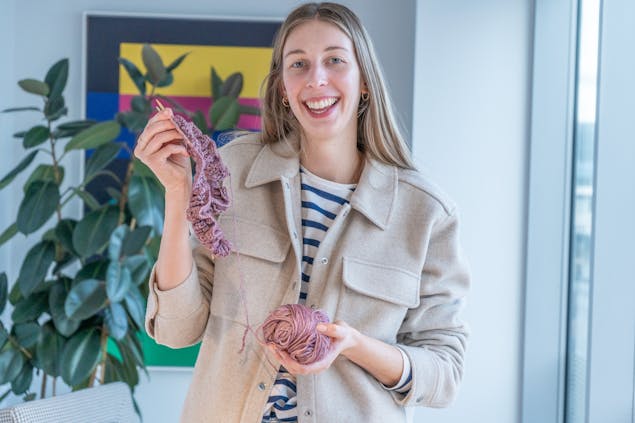 I'm making a summer top for myself (that's allowed right!?) I gave myself a challenge last summer to try something a bit more ambitious than a scarf and this was the chosen pattern! - Ilona, Queen of Social.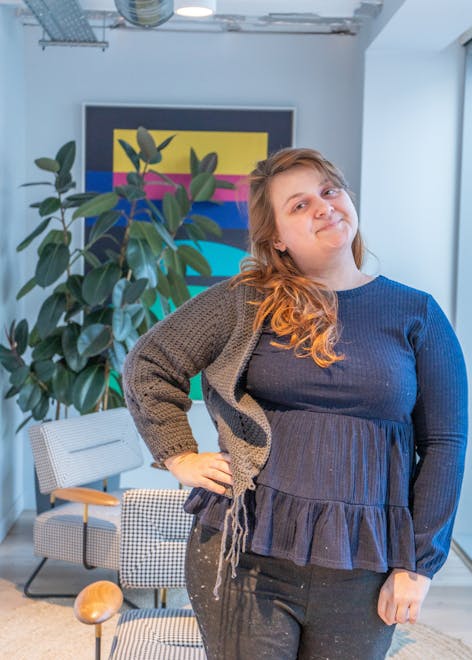 My current project is a cardigan I'm making for myself (designing it as I go along!) using Paintbox Yarns Simply Aran. I've recently discovered an obsession with crochet cables, so I'm using them on the cuffs and pockets. - Jen, Email Code Whizz Kid.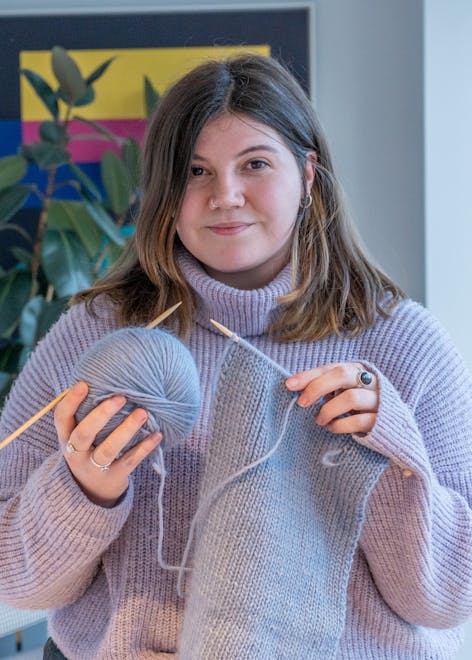 I'm still new to knitting so I'm all about easy hats and scarves! At the moment I'm knitting myself a colour block scarf in a simple 1x1 rib. I'm using Debbie Bliss' Iris in the soft grey blue and creamy white, it's so super soft I couldn't resist making something in it! - Holly, Content Craftswoman.
Feeling inspired? Check out these free patterns!