Make a knocker for Knitted Knockers
Published on

7 July 2020
2

min read
Make a difference with knitting and knit up some Knitted Knockers. Here, we give you the run-down as to how you can get involved with Knitted Knockers today! 
So, what are knitted knockers? 
The Knitted Knockers organisation and their amazing volunteers make handmade breast prostheses for women who have undergone procedures to the breast. Traditional prosthetics can be expensive and super uncomfortable, but Knitted Knockers are soft, comfortable and look and feel like a real breast when placed in a normal bra.
As maker's we understand the importance of charity, of helping one another and supporting each other through good times and bad. Our natural instinct is to help, we want to make things better and the best way we know how to do that is to make.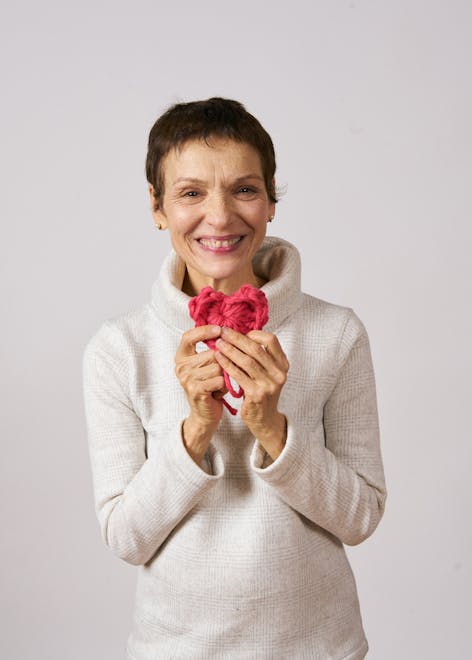 I try very hard to stand strong for my family and not show how hard emotionally this surgery has been for my self esteem. This gift is another wonderful testimonial to how women band together to help each other.
The charity's mission is simple. They want to connect volunteer knitters and crocheters with breast cancer survivors, to offer totally free Knitted Knockers for any woman that wants them. How do they do it? Easy! By inspiring and equipping volunteers with free resources, Knitted Knockers can be gifted far and wide - with over 1 million pattern downloads so far!
How to knit Knitted Knockers
Knitted Knockers have made it super easy for you to get involved and knit up this charity make. Simply download a knitted knockers patterns for step-by-step instructions to get started. If you need a helping hand, they have great how-to videos that break each step down for you.
Knitted Knockers have over 3,500 individuals and groups signed up, in all 50 states and 30 countries. Join them and find out to get involved today!
The oncology nurse sent me home from a visit with a pair of knitted knockers, and I am wearing them everyday. I know I am not alone in this recovery.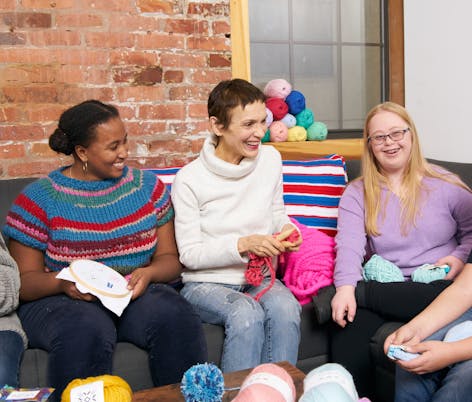 Now you have the pattern, grab the yarn!
Knitted Knockers have a list of approved yarns that you can use to make the breast prostheses, so make sure you're grabbing the right yarn before you get started.
Learning how to make a knitted knocker as one of their volunteers is an easy way to support a truly inspiring charity who do so much for the community.
Looking for your next charity project?