Learn how to make delicious chocolate cake pops!
Published on

23 March 2022
1

min read
Choosing to create cake pops for life's everyday celebrations is one of the best decisions you will make! Learn how to create cake pops with this basic step-by-step tutorial from Bree aka @bakesbree. They're easy to make, the perfect bite-sized treat and are ideal for all occasions. Let's get started!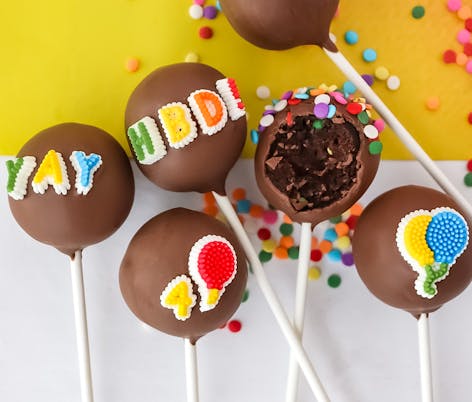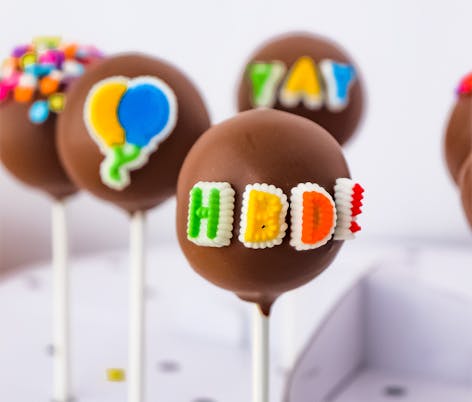 Materials
A cooled cake of your choice

Buttercream icing of your choice

Sprinkles

Candy Melts

Lollipop sticks

Birthday decorations

Cake pops decorating stand
How to make cake pops step-by-step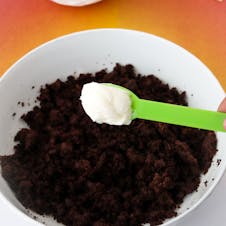 Starting with a baked and cool cake, begin crumbling the cake layer until you have a fine crumb. After you have crumbled the cake add in a spoonful of icing and mix into the cake crumbs until fully combined. 
Pro Tip
Your cake pop dough should resemble a playdough texture. Add a little icing at first, then increase until you reached the desired texture.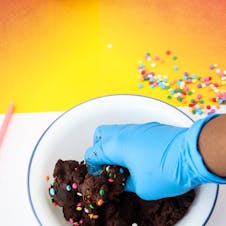 This step is optional, but for an added fun factor mix in rainbow confetti sprinkles until evenly combined with the cake pop dough.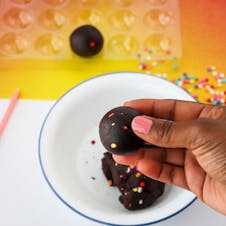 Let's roll. Grab a piece of the cake pop dough and begin rolling and shaping until you have formed a round, tight ball.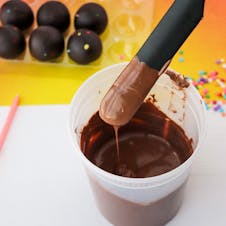 In a microwavable container, melt your chocolate or candy melts according to the packaging until it is a consistency that easily falls from your spatula. Depending on the brand, most candy melts require a thinning agent such as EZ Thin to achieve a smooth dipping consistency.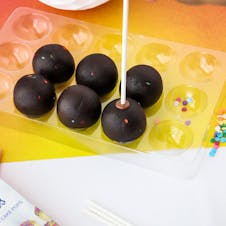 Dip your cake pop stick into the chocolate and gently insert it into the center of your cake pop ball going about halfway down. Allow the stick to harden inside of the dough before you begin dipping.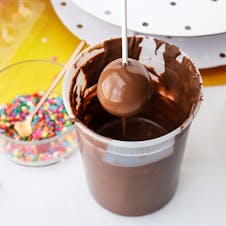 Once you are ready to dip, give your chocolate a good stir and dip your cake pop straight down with a gentle bounce in the chocolate before coming straight out. Allow the excess chocolate to fall off. I give the stick a few gentle taps.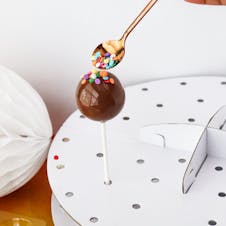 There you have it, simple and fun cake pops sure to fit any celebratory occasion.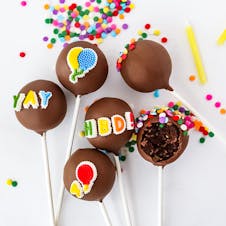 There you have it! Simple and fun cake pops, perfect for every occasion. 
More inspiration for brilliant bakes