How to knit pebble stitch
Published on

17 March 2020
By

Sophie
1

min read
If you're a keen knitter, you might have come across pebble stitch in various patterns before but may not know it even had it's own name! If you'd like to learn to knit pebble stitch, there's no time like the present! Learn how to knit pebble stitch using this fab video as an easy beginners guide.
What is pebble stitch?
It might seem pretty obvious, but the pebble stitch creates a lovely textured bobble effect. To pebble stitch you'll be combining knit and purl rows a long with knitting two together and purling two together to create a sequence of rows to created this pebble stitch look.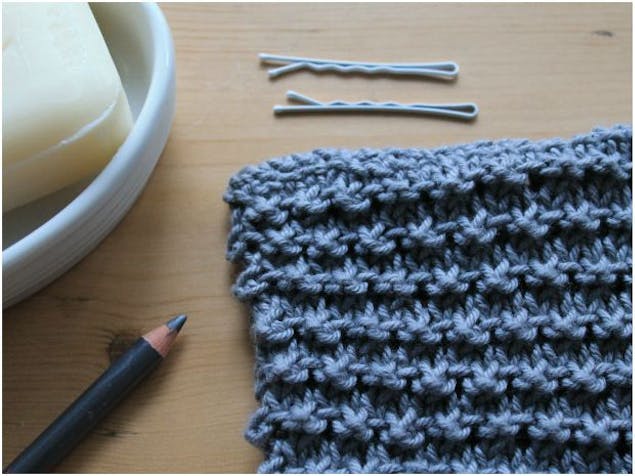 Pro Tip
Cotton DK or aran weight yarn is perfect for this project! Wonderful for the skin and easily washed.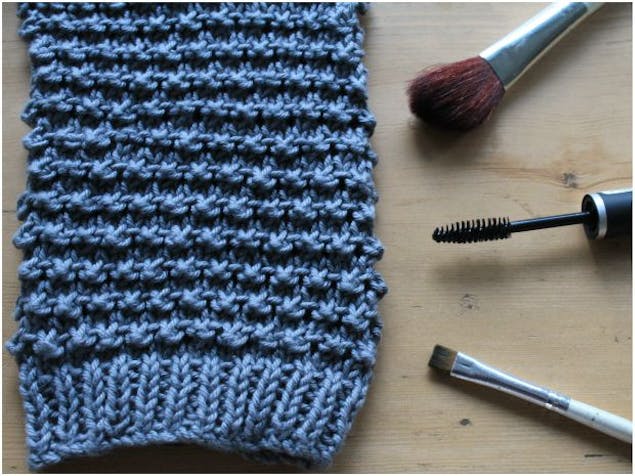 Knitted bath mitt step-by-step
Cast on 50 stitches. Rib 6 rows, begin pattern on row 7 as follows...
Row 3: K2tog all the way across the row.
Row 4: *K1, K1 in horizontal bar before next st*, all the way across the row.
Repeat these 4 rows until square until your piece is long enough to cover your hand, with the rib sitting on your wrist. 
Cast off, and then fold in half right sides together, sew up the side seam and top to make the mitt, and turn inside out. Sew in ends.
This would make a wonderfully thoughtful small gift, especially if you knit it to match somebody's bathroom colours, and add a gorgeous luxury soap! Make them up in reds and greens for Christmas, or knit them in fabulous brights for bath-time fun for children! (pssst, what about knitting them in palest blue and white for Frozen themed stocking fillers?!)
More perfect pebble stitch projects
Give these fun stitches a go next!