7 ways us makers promise to be kinder to the planet in 2022
Published on

10 January 2022
3

min read
Dear planet,
We promise to make changes. Some might be small, some might be big, but we're asking all of you to join us if you can. Together, we can make a difference. Here are 7 promises to our planet, for a more eco-friendly year ahead.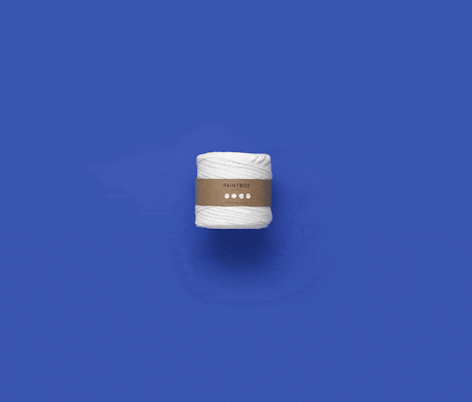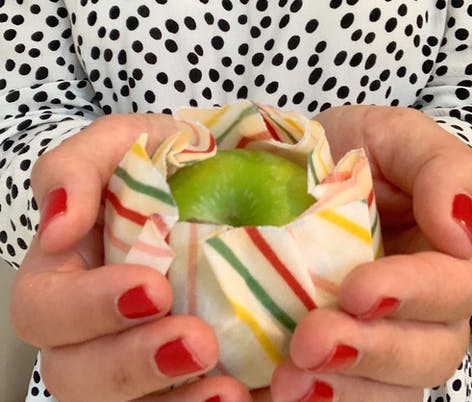 1. Ask ourselves, "do we need it"?
Saying goodbye to organza bags as standard
We want to make sure no materials go to waste. So, from January 2022 we'll be removing the free organza bags from packages. While we know many of you love the bags and use them again and again, there are some organza bags that end up going to landfill. That's why we've made the decision to remove them as standard and give you the option to purchase one at checkout, only if you need one. It's a small change, but it's an important one.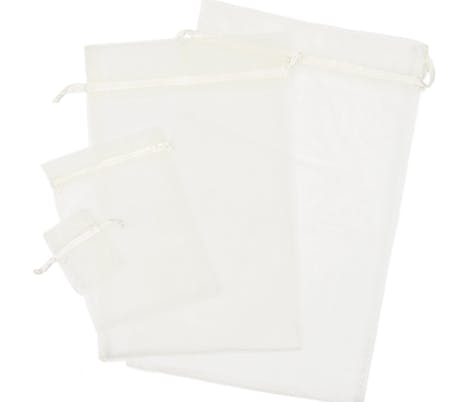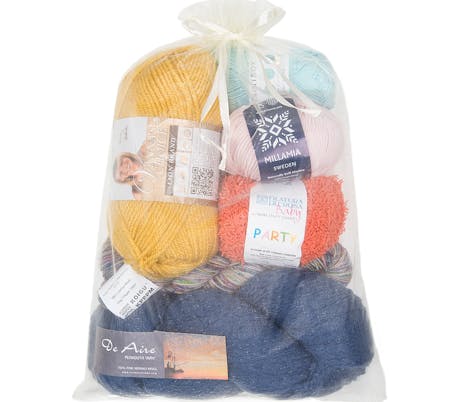 2. Make use of leftovers
We'll be sharing plenty of stash-busting makes so you'll never have to worry about what to do with leftover yarns.
We'll be thinking "how can I use this, rather than throwaway?" That's why you might find plastic packaging in your orders sometimes - as we'll reuse any plastic that comes from suppliers to keep balls of yarn together for example!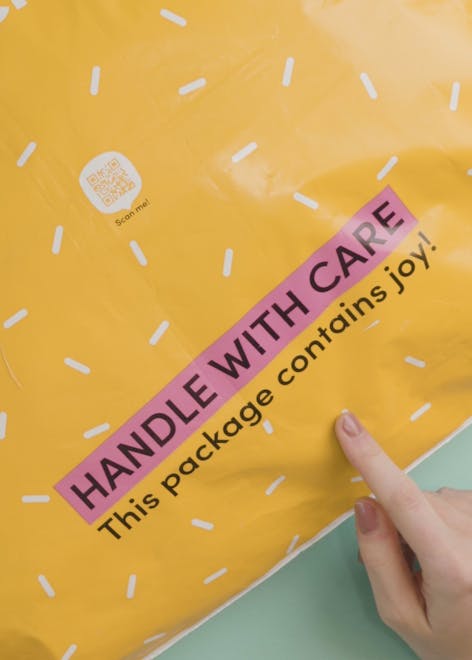 2. Make eco-material swaps where we can
Your craft bundles already arrive in packaging that is widely recyclable, yippee! But we know we could do better. We'll be launching packages that contain recycled materials too, so your craft deliveries are even kinder on the planet. Not just that, but we're removing the packing slips from worldwide orders to reduce paper waste (makers, you'll always be able to access your order history in your account). Any inserts that go into your parcels will be fully recyclable and made of recycled materials.
Fun idea! When you're gifting your makes, why not turn our fun yellow packaging into wrapping paper, alternatively cut up magazines or fabric scraps work well too!
4. Make more with recycled and eco fibre yarns
We have some new and exciting eco friendly fibres dropping this year. Plus we'll continue working with the mills to make our gorgeous recycled Paintbox yarns - find out more about them here.
5. Take time to finish our makes
Who knows this feeling? 10 WIPs on the go, nothing finished, yet we want to start something new. We're going to encourage everyone to finish that project, so you can wear, gift it, love it! It should be in the world for all to see! So before you end up banishing a half-finished WIP to the cupboard of doom, we want to help you finish your current project. Stuck on a stitch? Watch our YouTube videos. Getting the measurements wrong? Learn how to measure yourself right and keep them to hand with our free measurement printable. Uninspired halfway through? Find the perfect project for you, this will all help you with project completion! And if you're ever stuck, you can always get in touch with our team of makers, through our chatbox and our lovely Smiles team can help you out!
6. Craft for the planet
As makers, we're thinking of sustainable swaps we can make. Reusable dishcloths, tote bags, you name it, we'll make it!
7. Champion slow fashion
Sustainable fashion starts at home! Designing a handmade capsule wardrobe is great for the planet and for your style creds. Why not make a promise to buy less fast fashion this year and make something wearable and unique instead.