13 totally tasty cupcake ideas
Published on

4 January 2022
4

min read
Is there anything prettier than a perfectly decorated cupcake? We don't think so! With our roundup of clever cupcake ideas, you'll be creating cute cupcake designs in no time. Piping bags at the ready – these cupcake decorating ideas are too good to miss. 
These cupcakes might look impressive, but they couldn't be easier to make! All you need is a selection of food colourings and a spatula to create this cool, artsy paint-effect on cupcakes. Add colouring to buttercream and use a small spatula to swipe across the surface of the cupcake, cleaning the spatula as you change colours.
If you're baking for an adult birthday party, these sophisticated champagne cupcakes won't look out of place! Make champagne-flavoured cupcakes and top them with a sumptuous buttercream icing and a delicate dusting of sparkling gold sprinkles.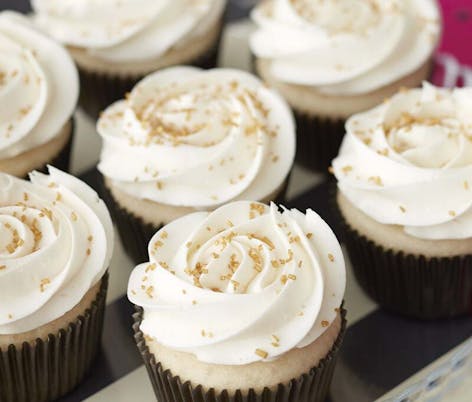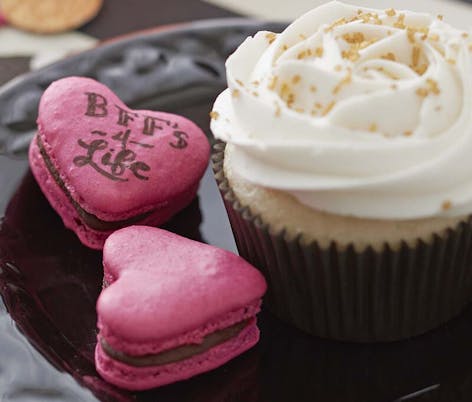 These cupcakes are sure to give you your daily dose of vitamin sea! This is a bake for more advanced bakers or those who love a challenge. Top a cupcake with a smooth layer of white icing, before adding an impressive piped buttercream rope border. Finish it off with an anchor cupcake topper for a seriously impressive treat!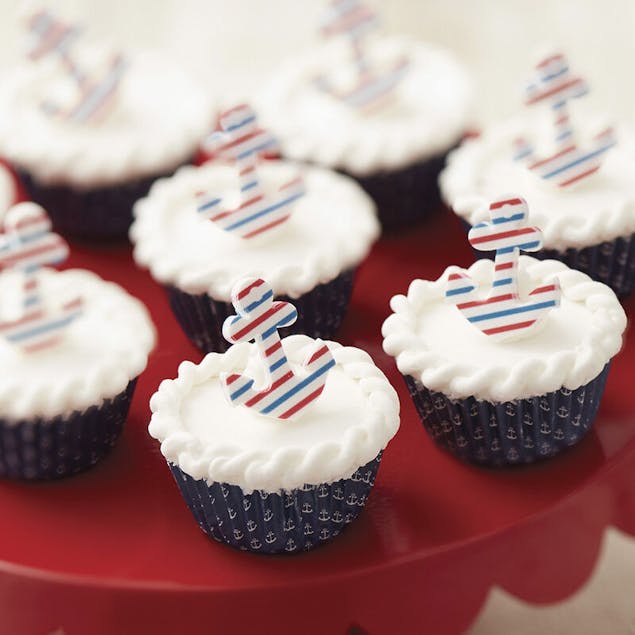 Kids will go crazy for these super fun monster mouthful cupcakes! Great for children's birthday parties, these brightly coloured monster creations are made using chunks of your favorite chocolate bars.
We love the contrast of the rich chocolatey tones with the vibrant yellow icing on these fun cupcakes. Yellow buttercream icing is piped generously onto chocolate cupcakes using a smooth nozzle, and finished with a handmade fondant icing bee. These cute cupcakes would be ideal for a kids' birthday party or a baby shower.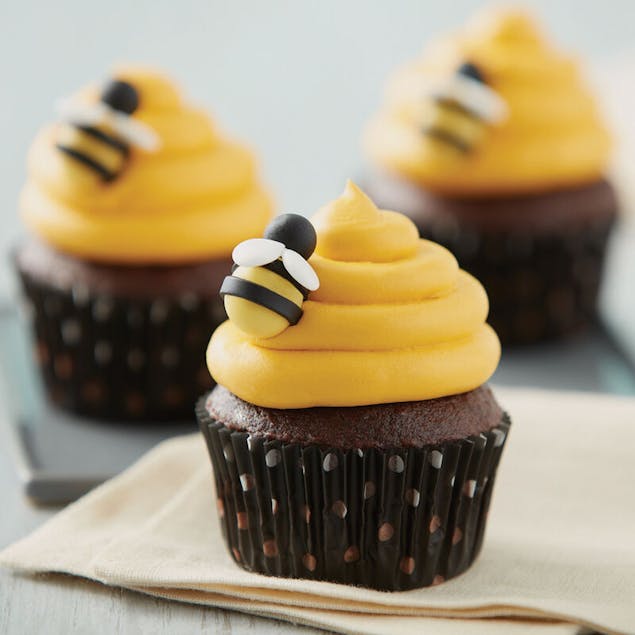 Fun, tropical and totally tasty! These pineapple upside down cupcakes are like nothing we've ever seen before, and are guaranteed to impress at your next party. You can bake these boozy cupcakes without cupcake liners in a muffin pan, and finish with a dollop of whipped cream and a pretty maraschino cherry.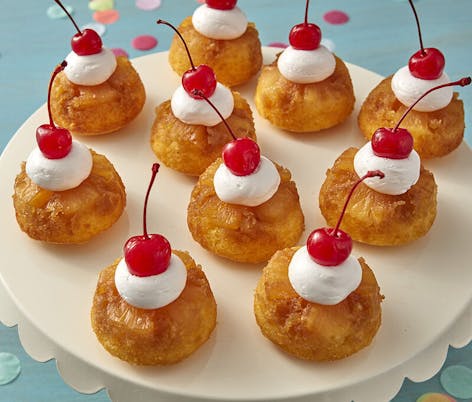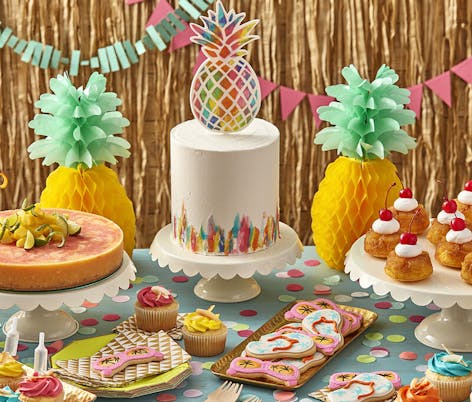 Show off your piping skills with these floral fantasy cupcakes that are almost too pretty to eat! Whip up a few shades of delicate pastel-coloured buttercreams and get out your whole collection of piping nozzles to create stunning roses, daisies, chrysanthemums and more. These are the perfect present for Mother's Day – presented in a cupcake box with a bow on top!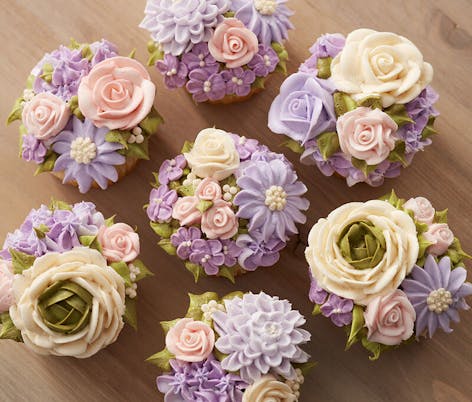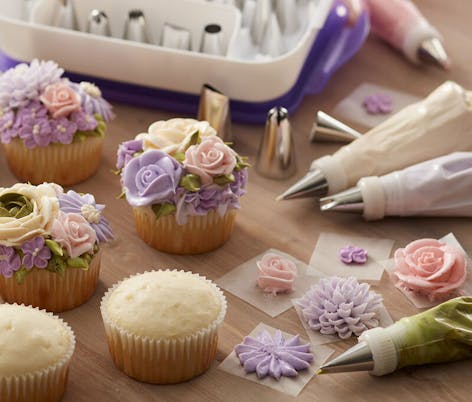 These cupcakes take fun to the next level! Perfect for a bachelor party or family summer BBQ, these cupcakes are spiked with a shot of boozy root beer. We love the way the icing is dolloped on the top of the cupcake with an ice cream scoop, giving the effect of a floating ball of ice cream!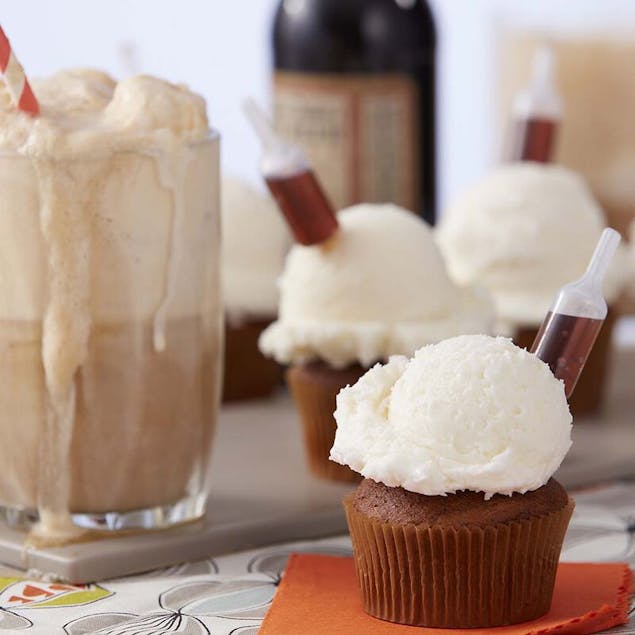 Pull-apart cupcake creations
Cupcakes don't have to be presented individually! These amazing pull-apart cakes make an impressive centerpiece for a party, with the added bonus of being easy to serve up – guests can just grab a cake from the tray! You could play with loads of different shapes and designs to suit almost any occasion. We love this fun tropical pineapple cupcake idea and cool carrot cupcake design.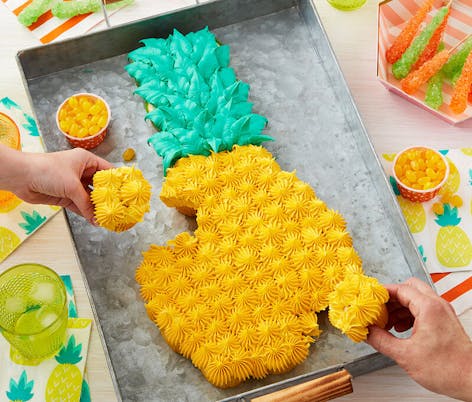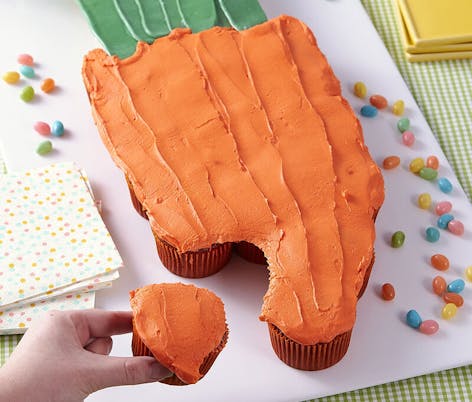 You don't have to be a top chef to create impressive looking and tasting cupcakes, and these almond and coconut cupcakes are a prime example! With a delicate balance of flavuor in the batter and a simple sprinkle of flaked coconut on top, this recipe and design is foolproof!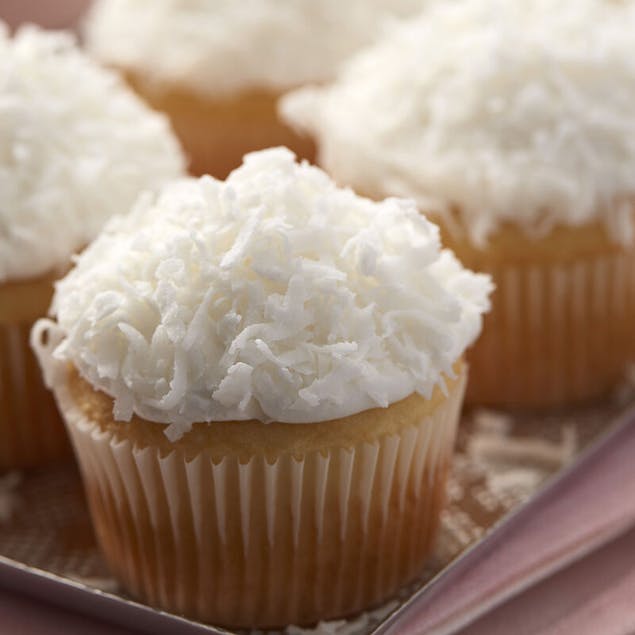 You can never have too many sprinkles! As well as having a healthy scattering of sprinkles on top, this little cupcake is bursting with sprinkles inside too. These fun cupcakes make a great choice for almost every occasion – from birthdays to baby showers. You could even use one-colour sprinkles inside for super cute gender reveal cupcakes.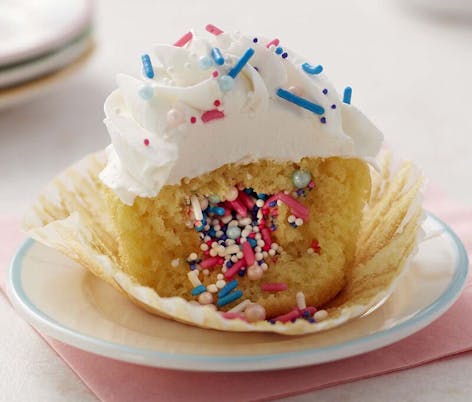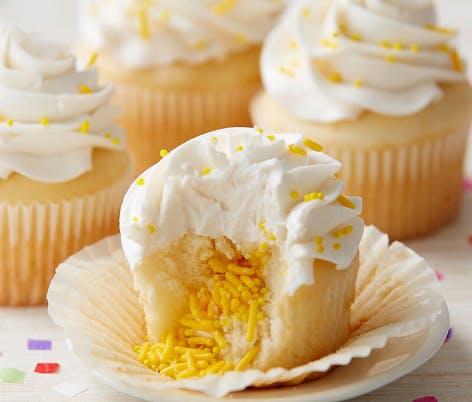 You don't need to use loads of different colours to create impressive cupcakes! Use lots of different piping nozzles and techniques to create a variety of textures on simple cupcakes. They look great individually as well as grouped together.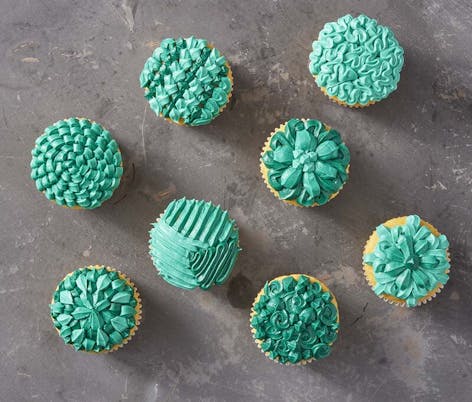 If piping isn't your forté, this cute cupcake idea is ideal! Top the cupcake with a thin layer of buttercream, cover with shimmery sugar pearls and finish with a seashell. You could mold the seashell yourself from chocolate or candy melts or use premade shell-shaped chocolates.