How to make large paper flowers with your Cricut machine
Published on

28 February 2022
By

Emma Jewell
1

min read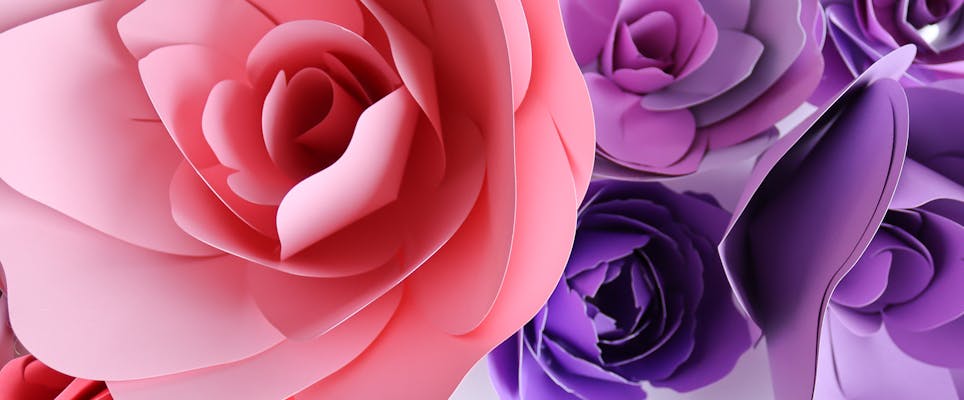 March into spring with the perfect paper craft project from Emma Jewell! Create beautiful blooms to last a lifetime with this tutorial for how to make paper flowers, perfect for brightening up your space or making handmade decorations for wedding and parties. Get set to make a whole bunch of paper flowers in a rainbow of coloured card!
Materials
Cricut Maker

Pastel coloured cardstock 12x12

Hot glue gun

Glue

Cricut standard grip mat
Open a new project in Cricut Design Space and search images for "3D Flowers". Here, we use the rose and peony.
Add the flowers of your choice to the canvas. Make the flower images as large as possible but add different sizes depending on where your project is going. Then, head to "Make It". 
Select 'Medium Cardstock' as your material setting, then load the card onto the mat making sure it is well stuck down. 
Next, load the mat into the machine and start cutting! Continue to load cardstock and mats into the machine until all the pieces of the flower have been cut.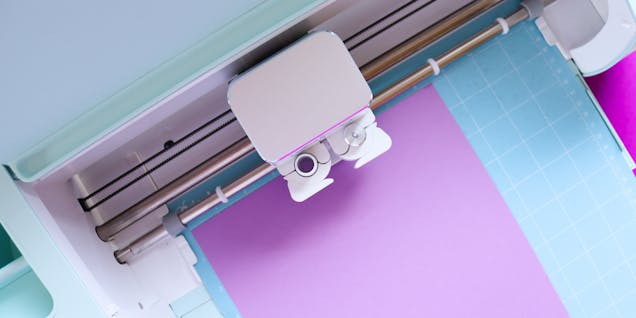 Once cut, remove the pieces from the mat. Take the 2 largest pieces and roll each piece, folding the tab into the slot. Then secure the smaller piece inside the larger piece with hot glue.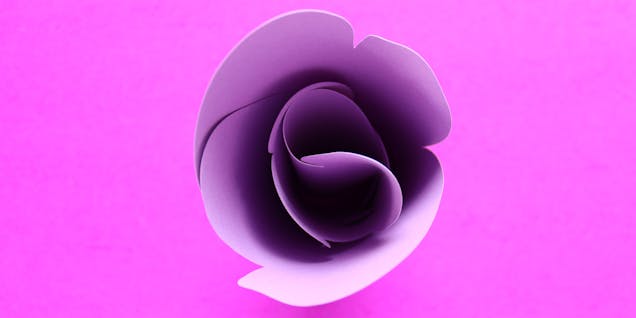 Next, take the petal shapes and add hot glue to one of the legs, then glue the 2 legs of the petal together. This will give you the 3D petal shape.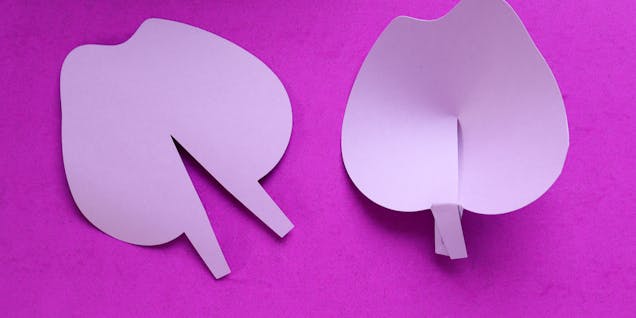 Once all the petals have been glued together, slide them into the slots of the central piece, adding glue to secure. Work with the smallest petals first, adding petals around the flower working up to the bigger petals.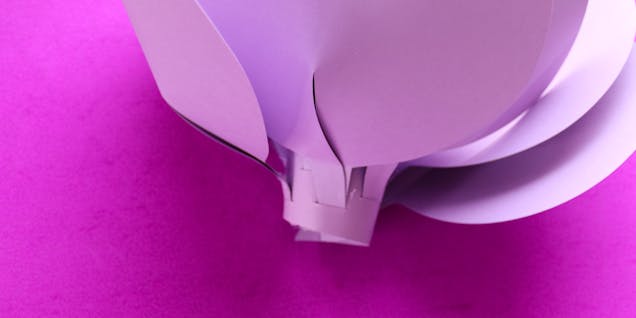 Now curl the paper petals to make the flower look more realistic. Repeat this process to create as many beautiful blooms as you need!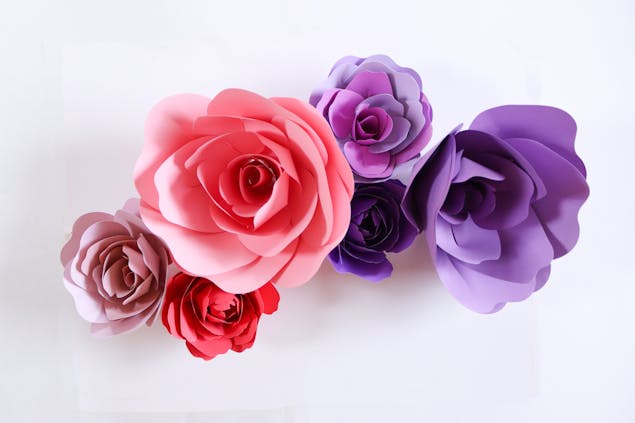 Find more floral inspiration for your next project