5 Black makers you should know about!
Published on

11 June 2021
By

Keysha Allen
3

min read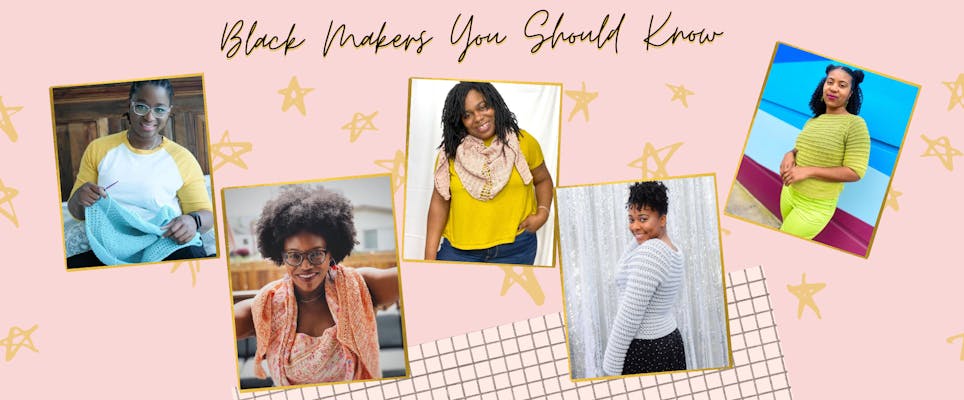 Over the last year or so, there has been an ongoing conversation within the fiber community surrounding the topic of BIPOC makers. Although crocheters and knitters have always come in different colors, the show of support hasn't always been there for them. Now that the topic is at the forefront, it is important that we take the time to highlight some of the talented BIPOC makers who not only practice the craft, but also strive to make a difference.
This by no means is an exhaustive list of all the awesomely talented makers in the community, but it is a great start. Take the time to check out all of the accounts listed, and maybe explore and find a few more. I promise you'll love what you find.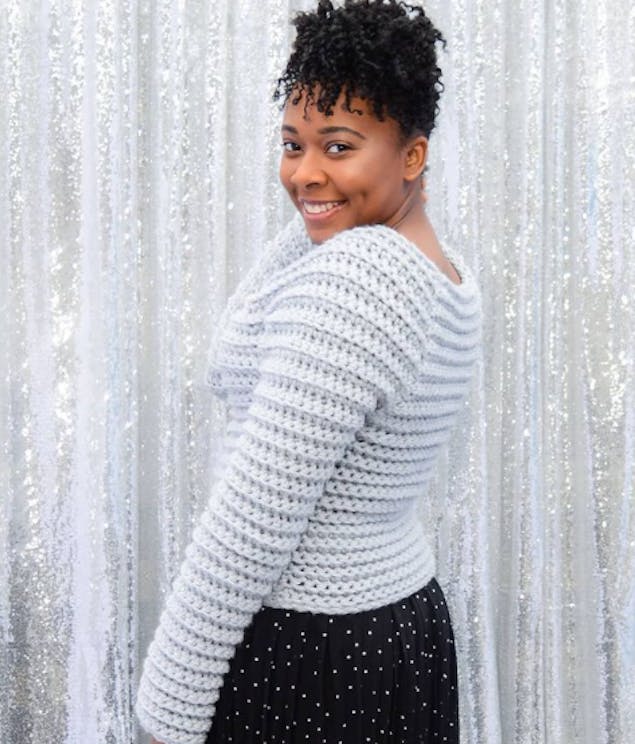 Looking to create crochet pieces that make a big statement? Then look no further than Talia Crochet Creations. Natalia, the size inclusive crochet designer behind the brand, has a crochet style that  ranges from simple elegant pieces to bold in your face garments that are sure to grab your attention every time she posts. Did I mention she's a blogger too? Her words are sure to bring about some inspiration, and while you're there, be sure to check out her latest free pattern, The Mini Beach Bucket Tote. You won't regret it.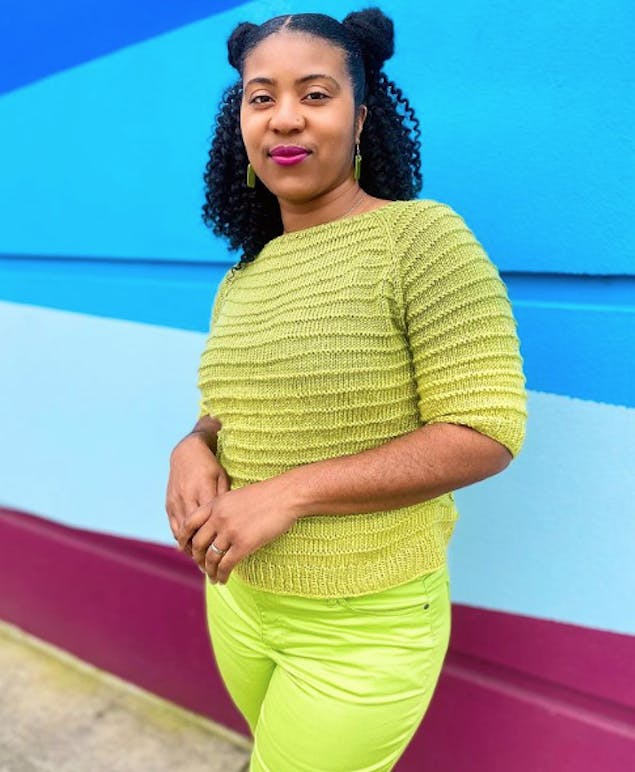 Nkese, of Cosmic Crochet Creations, is an experienced pattern tester and designer who has tested for many crochet and knitwear designers. If you don't follow her yet, you're missing out. Nkese is the epitome of slayage when it comes to styling and modeling her knitwear pieces. Not only are her photos inspiring, but her daily captions are packed with insight and knowledge that will not only help you in the fiber world, but help you from day to day. She is truly one of a kind in the fiber community.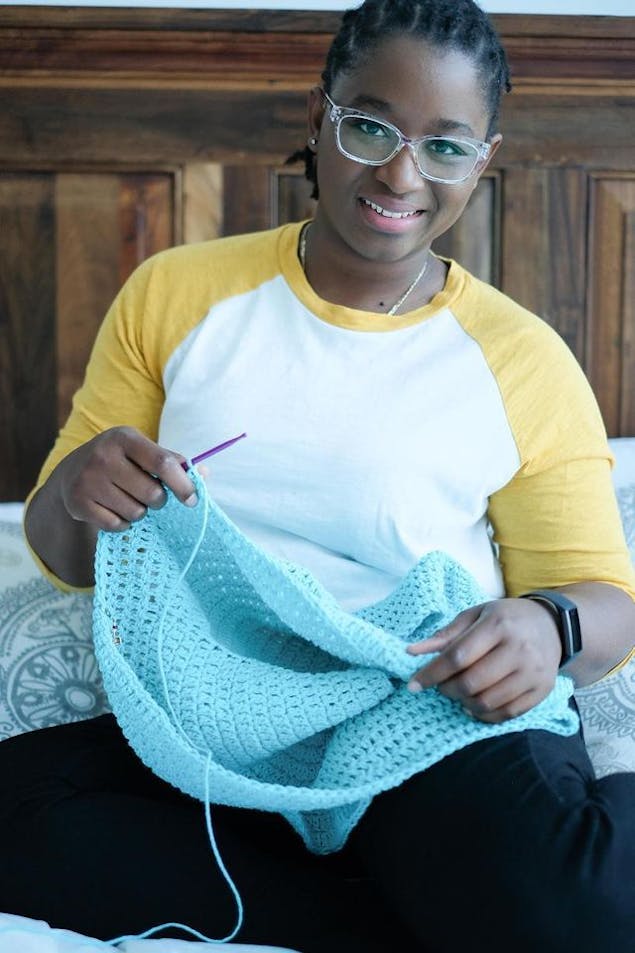 Looking to sharpen your social media skills for your fiber business? Then Elisabeth, of Desamour Designs, is the one you want to follow. Elisabeth offers many tips and tricks that will help your business succeed, but it doesn't stop there. She's also a very talented crochet designer with patterns ranging from garments  to accessories, she does it all. On top of that, she is the co-founder of Radicle Threads, a magazine whose mission is to uplift, amplify, and empower the voices of BBIMP.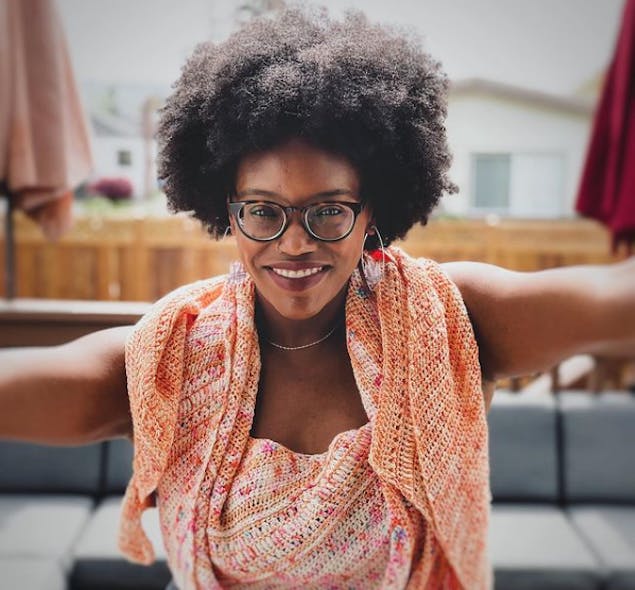 Brittany, of KnotBadBritt, is a force to be reckoned with in the fiber community. Not only does she crochet, but she also knits, and has pattern tested for well over a dozen different fiber artists. On top of pattern testing, she is also an awesome crochet designer (Check out the KBB shawl). And if that's not enough, Brittany is also the curator of the Makers of Color Collective, which is a directory of fiber makers and their patterns. There you can find crochet designers, knit designers, testers, dyers, and so much more all in one spot. Be sure to follow Britt to stay up to date.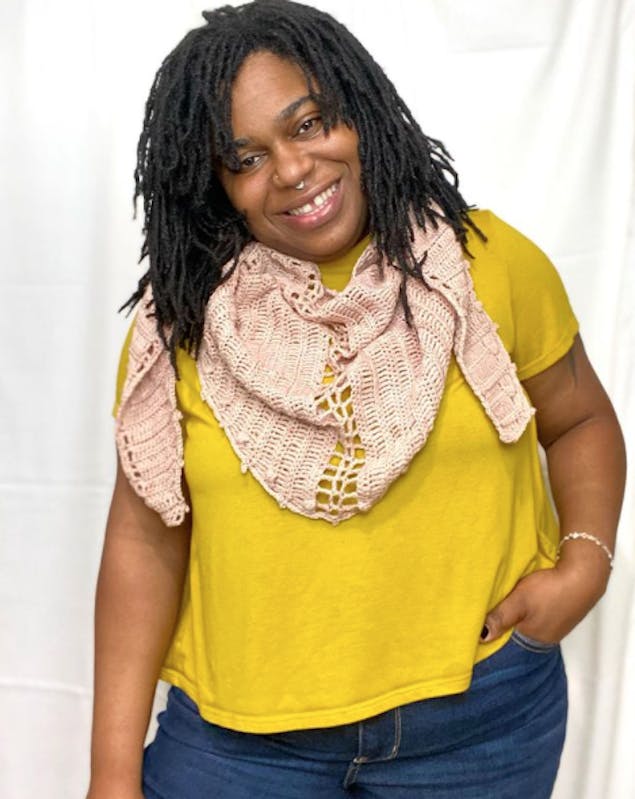 Whitney, of Whitney Marie Anderson, is one of those fiber people that does it all! Not only does she design gorgeous crochet patterns, she's also a knitwear designer. Not only does she kill it in the fiber game, but she also has her hands in creating beautiful and useful fiber accessories. With her shop ranging from stitch markers to jewelry, I'm 100% positive you'll fall in love with everything she has to offer.
Explore the Black Change Makers Collection