Unicorn cake decorating ideas and more magical bakes
Published on

December 2, 2021
By

Sarah J
3

min read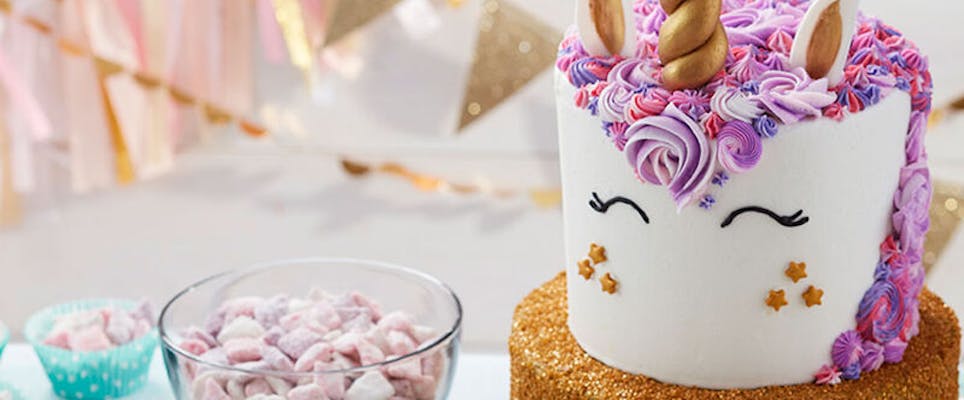 Sprinkle some magic into your bakes with unicorn cake ideas, easy to make and super fun to decorate. Get ready for unicorn-themed birthday cakes, dazzling cupcakes and colorful cake pops. Grab your piping bags, a whole rainbow of food coloring and let's get baking!
Unicorn birthday cake ideas
With Wilton's pony cake pan, you can dream up a whole range of magical cake ideas! Their pretty in purple unicorn cake is fit for any prince or princess' birthday, with an eye-catching mane bursting with pops of purple and a delicately decorated face. 
For a softer color palette, the pastel rainbow unicorn cake is wonderful for beginners. With just a few elements, you can practice your piping skills and have a finished creation to make you jump with joy!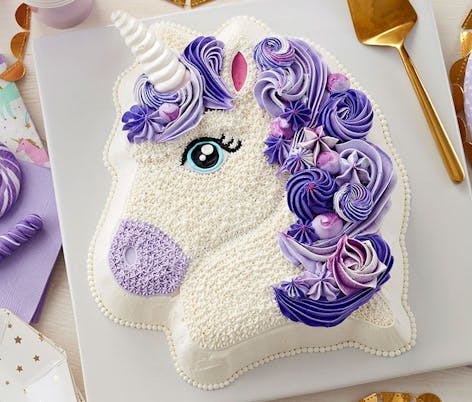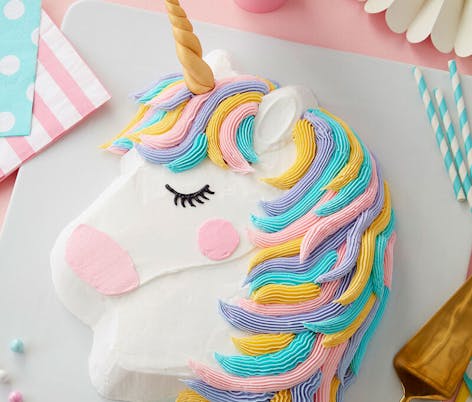 Magical marshmallow unicorn cupcakes
For an entire party, these unicorn cupcakes will go down a treat, decorated with adorable fondant horns and the cutest piped manes. Batch bake your chocolate cupcakes ahead, and you'll have even more time to decorate your herd of unicorns! For a professional finish, box up your bakes in our cupcake boxes for safe delivery to the venue.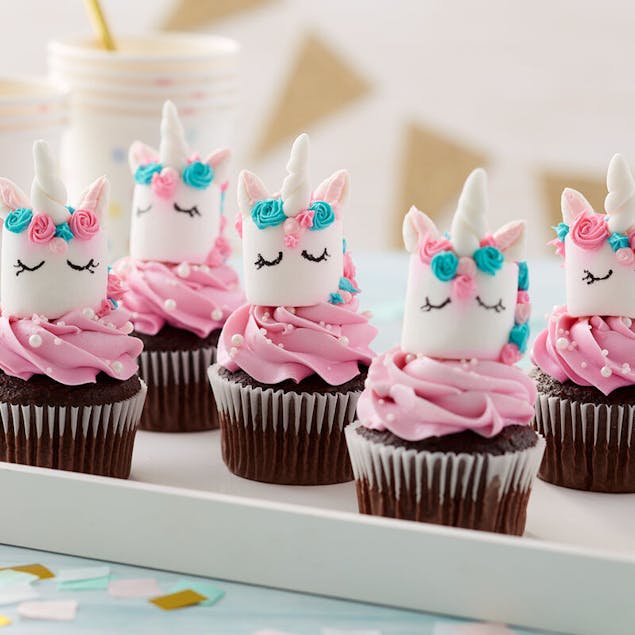 Fun and fabulous, these unicorn figurines will sit proudly on top of any homemade cake. Grab fondant tools and pre-made fondant in a rainbow of colors to start crafting these mythical beings!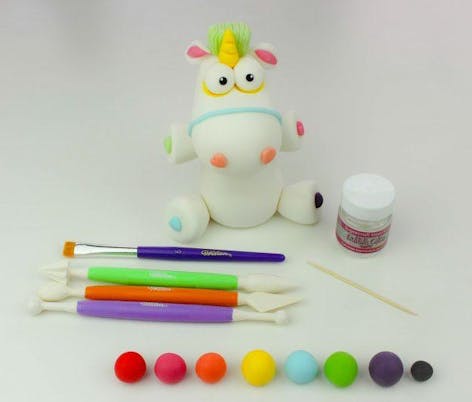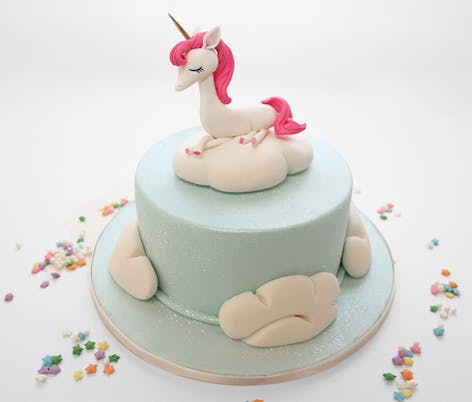 Unicorn birthday cake 
This enchanted make is a simple sheet cake, cut into the perfect unicorn, ready to ice and decorate! The super handy video from Satin Ice shows you exactly how to cut and shape your unicorn.
Floral unicorn cake, great for novice decorators! 
This floral unicorn cake is a dream to bake and so much fun to decorate. Once your ombre layer cake is out of the oven, crumb coated and iced, now the fun really begins! Pipe a multicolored mane with buttercream rosettes, using a range of star nozzles. Embellish your creation with icing decorations, unicorn horn and ear toppers, and you're ready to go.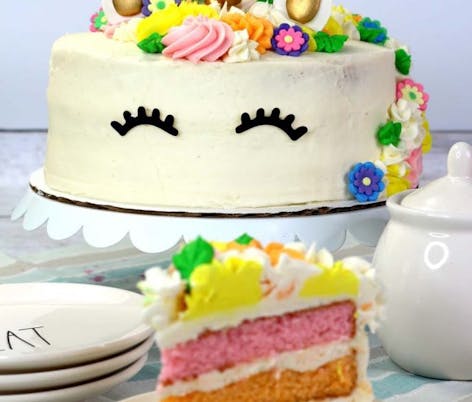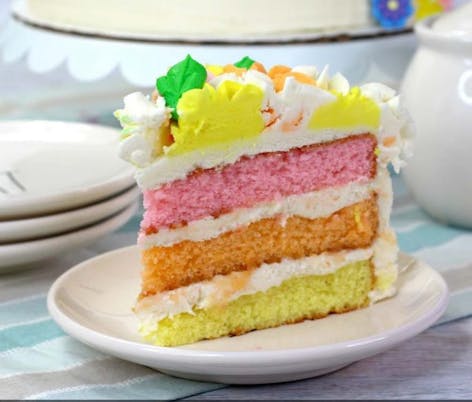 The cutest cake pops
For a bite-sized bake great for party spreads, these unicorn cake pops from Rose Bakes are sure to be a hit! Shape the horns and ears with gum paste, and spritz with food color spray for an extra shimmer. Use white candy melts for the cloud-colored cakes, and shape delicate ribbon roses from fondant icing. For the finishing touches, draw on the eyes and rosy cheeks with edible markers -  this is a fab time to get the kids involved!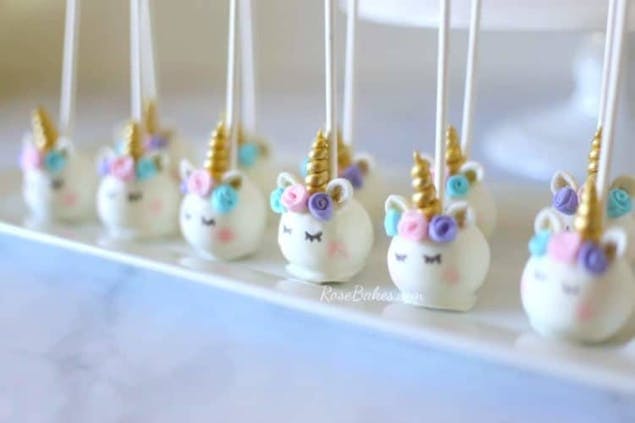 Sparkling unicorn cake
This sparkling unicorn cake is the dreamiest cake this side of the rainbow. Create your layers in round cake pans before assembling with delicious buttercream. This is a great bake to play around with flavors in your batter and icing! Finish with fondant, a mane of buttercream rosettes and stars, and a horn-shaped with gum paste. This is the best birthday cake anyone could wish for!
Shop more magical supplies
Trot over and discover more unicorn inspired makes!