Top gamer fancy dress crochet patterns
Published on

April 4, 2019
By

Angie
2

min read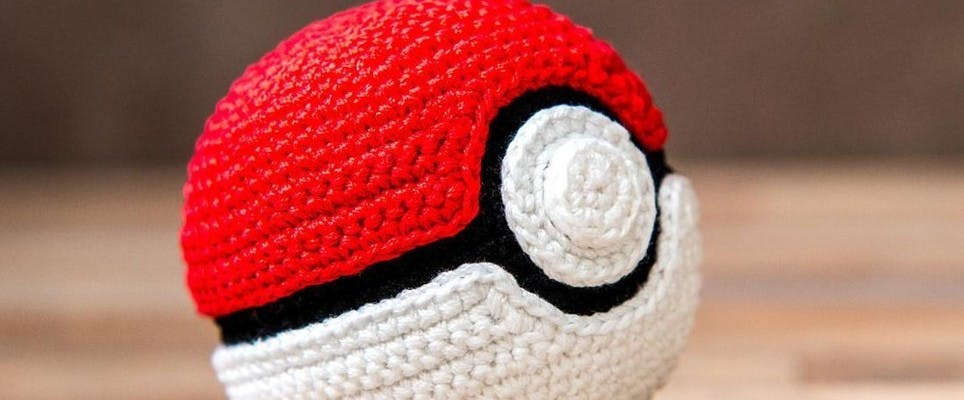 Whoa, epic! These video game crochet patterns cover everything from League of Legends to Pokemon and beyond! Whether you're a gamer yourself or you know one, this ultimate list of crochet projects is epic.
Pokeball by AradiyaToys
Whether you're an original fan or joined in the fun for Pokemon Go, this pattern from AradiyaToys is a must for all fans of the game! With fantastic attention to detail, designed in 4 ply yarn, this is a great project for intermediate crocheters.
Nemesis Knapsack by Rachel Sanchez
Designed to perfection, Rachel Sanchez originally designed this Nemesis/Hero's half-shell knapsack for her grandson! If you're a Teenage Mutant Ninja Turtles fan, or know someone who is, this is the project for you! This pattern contains elements of knitting and crochet as well as in-depth video tutorials to explain different techniques. The designer recommends Cascade 220 yarn!
Teemo Hat League of Legends by Wistfully Woolen
While it might not give you the power of invisibility, fans of League of Legends will love this version of the iconic Teemo Hat, complete with blue feather and blue lensed glasses! Whether you're a cosplayer or wearing it to stay snug while paying tribute to your favorite game – this fabulous crochet pattern from Wistfully Woolen is a must for League of Legends gamers.
Bullet Bill by Flying Dutchman
Remember Nintendo's Bullet Bill? Super fans will recognise the large version of this character from 'Mario & Sonic at the Winter Olympic Games'. Now you can craft your very own complete with puffy arms and fixed eyes! Flying Dutchman brings you this fabulous pattern so you can craft your very own to add to your games collection.
Hooded knight blanket by Joni Memmott
Hooked up in worsted or super bulky weight yarn, this blanket is perfect for your knight in cozy woollens! The detailed instructions and images make it simple for even beginner crocheters to tackle.
Viking hood by Patrick Zein
Fus Ro Dah! If you love Skyrim, you should show your enthusiasm with some good old crocheted goodness. Even after 10 play-throughs, you won't get bored with this game or this project. Crochet this with some black yarn and you'll be all set for the Thieves' Guild. This pattern includes instructions for small, medium, and large sizes.