How to knit adorable amigurumi cuties
Published on

May 7, 2020
By

Sophie Brown
2

min read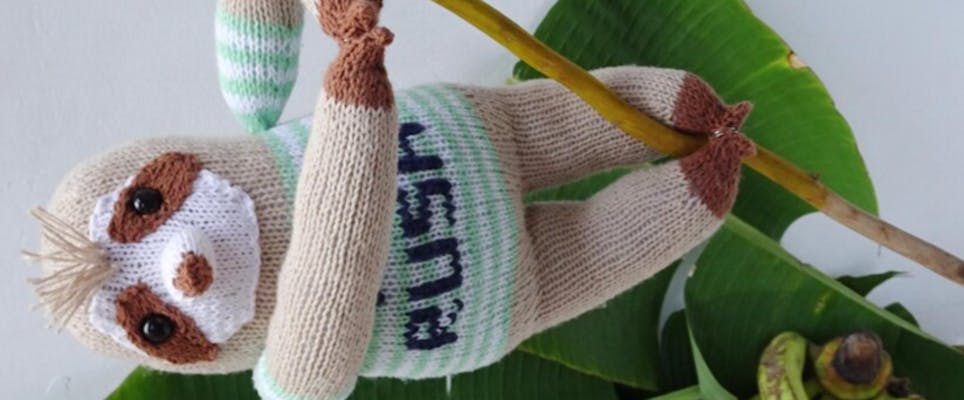 If you're a sucker for all things cute and cuddly, you're guaranteed to go crazy for the adorable Japanese art of amigurumi. 
Amigurumi are super sweet little stuffed characters that can be knitted or crocheted. While you can make them any size you want, they're mostly small and made using fingering weight or DK-weight yarns.
Want to have a go at making your own cute characters? There are so many amazing amigurumi knitting patterns to take your pick from, from cuddly toys to desk mates and everything in between. They also make gorgeous gifts! Here are a few of our favourites to inspire you.
Awesome amigurumi animal patterns
The most popular amigurumi patterns are animals and we can totally see why – they're simply adorable! These cutie pie critters will make a welcome addition to any little one's toy collection, and they make an irresistible gift for grown-ups too!
Delightful amigurumi doll patterns
If you've got children in the family, these gorgeous little amigurumi dolls make a brilliant birthday present that's sure to be treasured forever.
Out of this world amigurumi patterns
If cuddly toys and cute dolls aren't your kind of thing, don't worry! Amigurumi takes on many forms, and we can't get enough of this colorful monster and awesome robot!
Perfect Pokemon amigurumi patterns
If you know kids that are crazy for Pokemon, grab your needles and get ready to knit a whole squad of delightful creatures for kids to collect.
Super science amigurumi patterns
Calling all wannabe mad scientists! Make the entire set of these super science-themed amigurumi for the ultimate home lab set-up. It's a whole lot cuter (and less scary) than the real thing!