The best Game of Thrones patterns
Published on

April 8, 2019
3

min read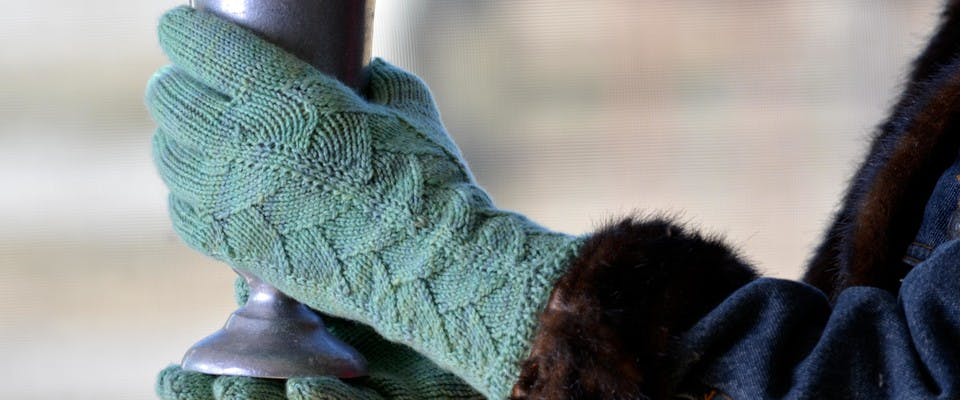 With season 8 of Game of Thrones upon us, let's prepare ourselves with some fabulous knitting and crochet patterns that every citizen of Westeros would approve of. You always need to be ready for when winter is coming next!
Knitting patterns
Mittens, shawls, and socks. Cables, lace, and fab stitch detail. These Game of Thrones knitting patterns are ready to inspire you to knit your days away until our favorite fantasy show is back on television.
Roses for Margaery socks
Fancy yourself a child of High Garden? Then the Roses for Margaery socks are the ones for you. With a gorgeous rose motif, these knitted top down socks are perfect for your next intermediate level WIP.
Storm's End Shawlette
Everyone loves a shawl. If a winter chill still lingers in the air, then get cozy in the Storm's End Shawlette. With colors plucked directly from beyond the Wall, this shawlette is knitted in short rows to give it shape and features a wide lace edging for a delicate finish.
Daenerys Mitts
It's impossible not to love the Mother of Dragons, Daenerys Targaryen and now with this knitted mitten pattern, you can add a touch of Khaleesi to your wardrobe. With dragon scale inspired stitch detail, these beginner mitts with keep you as toasty and fierce as Dany herself.
Winter's Stag mittens
Want to add a little fantastical charm to your cold weather outings? Then these knitted Winter's Stag mittens in House Lannister colors are everything you need to keep the chill at bay.
Stormborn Shawl
Cozy up with the Stormborn Shawl knitting pattern, inspired by the breaker of chains herself. Knit one for yourself in a fiery red yarn and this intermediate level lace shawl will become a firm favorite.
White Walkers socks
The White Walkers may not be coming by your neighborhood anytime soon, but it doesn't mean you can't dress for the occasion. These toasty warm cable knit socks are ideal for fighting off the cold.
Tahesha the dragoness
Dragons are awesome. We can all agree on that. This advanced level cabled pattern with fierce dragon motif by Ina Wendrock will get you pumped for the latest season.
Crochet patterns
The premiere on April 14 isn't far away (eep), but you've still got time to crochet yourself a whole cast of characters. We love these fabulous fantasy figures by Katalin Galuz, with all of our favorites making an appearance.
Crochet Jamie Lannister
Bad guy turned fan favorite, Jamie Lannister is one of the show's most compelling characters. Crochet yourself a little Jamie if you're House Lannister.
Crochet Daenerys' dragons
One of the reasons Game of Thrones is just so cool is that there are three dragons in it. Crochet yourself a little Drogon, Rhaegal, or Viserion by adding your own coloring variations, or crochet the whole three!
Crochet a feisty Arya Stark
The epitome of a strong, independent, and feisty young woman is Arya Stark. With her faithful sword 'needle' in hand, crochet yourself an Arya miniature to watch the madness unfold come mid April.
Crochet Daenerys
Known for her stark white hair, Daenerys is the character everyone is obsessed with. She's fearless and bold, and her children are fire-breathing dragons. Crochet this white-haired Daenerys doll to add your collection!