Make someone's day with Operation Gratitude
Published on

July 3, 2019
By

Mara
5

min read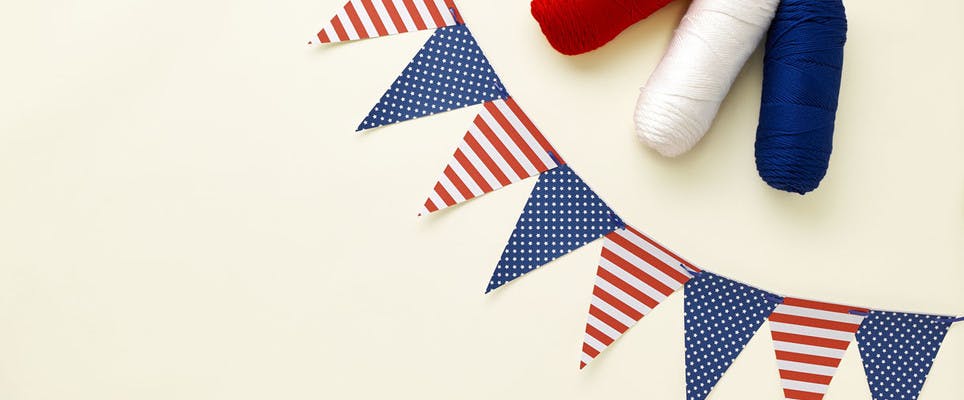 Do you want to make a difference? Looking for a way to stitch for a cause? Put your needles and your hooks to work to create handmade items that will warm the hearts and souls of soldiers, veterans, and their families, nation-wide!
Meet Operation Gratitude
Back in 2003, Operation Gratitude founder Carolyn Blashek was volunteering at the military lounge at Los Angeles airport. It was here that she met a soldier who told her how abandoned and hopeless he felt. This was the moment that gave Carolyn the inspiration to do something. To make a difference. She wanted every soldier to feel cared for and loved, even if they didn't have anyone waiting for them at home.
Starting small, Carolyn started putting together care packages for soldiers in her living room. Since then, Operation Gratitude has sent out over 2 million care packages to soldiers, veterans, first responders, military families, and wounded war heroes.
How you can help
In collaboration with Operation Gratitude, we're helping contribute to their amazing care package program to ensure every single recipient is treated to an oh-so-lovely, made with love, handmade goodie. This is where you come in!
Usually Operation Gratitude sends over 300,000 care packages each year, but in 2019 their goal is to send more than half a million! Here's how we can help them get there:
Download a free pattern for the item you'd like to donate. Scarves should be no more than 4-6 inches wide and 48-50 inches long. Toys should be six inches tall or less.
Buy your yarn (or even better, use up yarn you already have!)
Fill out a Donation Form and send it to:
Operation Gratitude
ATTN: Handmade Items Program
21100 Lassen Street
Chatsworth, CA 91311-4278
You can also drop your homemade items off in person from Monday to Friday, 9 am to 4 pm.
Don't forget to share your makes using #makinggratitude and we might post it on our account!
Pattern inspiration
Just like the makers in our community know how to turn a few materials into something beautiful, Operation Gratitude do the same. By taking basic supplies, and beautiful handmade items from wonderful volunteers like you, this amazing charity are able to make a true difference.
We've got specially designed patterns made to fit Operation Gratitude's specifications, created by amazing designers in our community who have served, have family who have served, or are eager to do their part.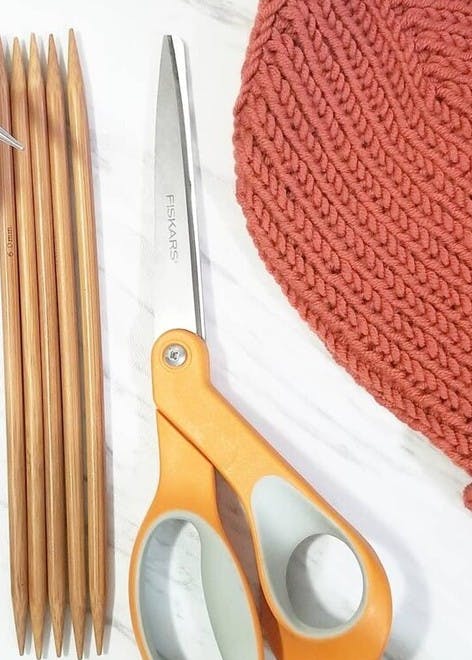 These lovely beginner knitting patterns designed by Navy veteran, Whitney Anderson is full of beautiful texture. Knitted in aran weight merino wool Sugarbush Bold, this scarf and hat are easy yet luxurious knits to make for Operation Gratitude. Of course, you can knit them in any aran or worsted weight yarn you choose -  the possibilities are endless!
As an 8 year Navy veteran I was not only happy to design knitting patterns for Operation Gratitude, I was honored! This project has allowed me to combine my love for knitting, and my love for members of the military and their caregivers. I will always be grateful for this opportunity!" - Whitney
Designer Vincent Williams of Visuvios Crafts, whose father is an Air Force veteran, has created a gorgeous crochet scarf and hat set. The scarf in this set can be completed in 3 different styles: trapezoid, infinity, and rectangle so there's plenty of room for you to have fun and experiment! Vincent used Paintbox Yarns Wool Mix Aran to crochet this set, which is an affordable yarn that comes in 59 colors!
Vincent says, "I am very excited to participate in this campaign with LoveCrafts and Operation Gratitude! As the son of an Air Force veteran, it's a heart-filling pleasure knowing that the love in every stitch of a handmade creation can bring armed service members a smile and the comfort of home."
Join the Gratitude Crew with these cute little knitted guys who will help you say thank you to the troops! Even deployed soldiers absolutely love getting little handmade toys to keep them company through hard times. This adorable toy pattern has been knitted up in Paintbox Yarns Wool Mix Aran, which comes in 59 amazing shades!

Rachel says, "When I first started designing, the thing that really hit me was how people all around the world were making my designs and that these little knitted animals had spread my work to the four corners of the earth. Being involved in Operation Gratitude takes that a step further- these little guys will be travelling all over the world, but they'll also be bringing a piece of home with them as a tangible representation of the time and effort of someone who cares. I'm so proud to be able to contribute a design to this project and I'm really looking forward to everyone's creations going out into the world."
When it comes to amigurumi, Holly Salzman from Storyland Amis is an expert on cuteness! This sweet pattern is can be crocheted in any of the 57 shades of the Paintbox Yarns Simply Aran rainbow. 
Holly says, "Being involved with Operation Gratitude is truly an honor. I'm so grateful I can show my deep appreciation in this small way to the men and women who work to protect us in so many different ways every day! I think that being able to make something handmade is an extra special way of saying 'thank you', and letting someone know that they are worth the time it takes to make that handmade item."
Get the yarns for your project