How 5 women in Iraq are sewing to fight COVID-19
Published on

July 27, 2020
2

min read
In a small shop above a house in Darutu, Northern Iraq, five women are sewing masks to save lives. We talk to Women for Women International, to find out how the women behind the small company Hanya, followed their dreams to start a tailoring business and what they're doing amidst lockdown in Iraq.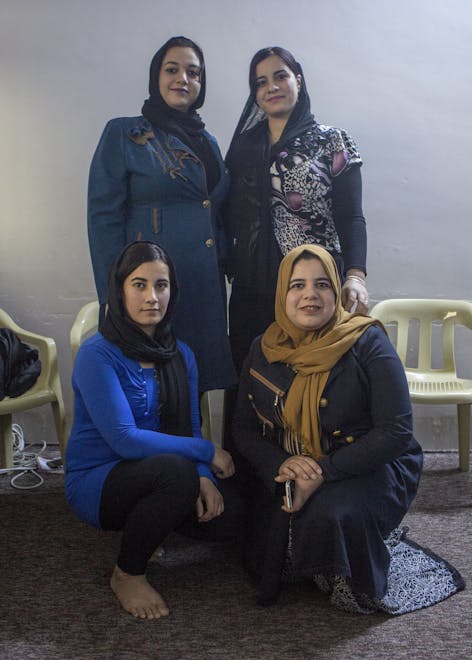 I was sewing traditional Kurdish clothes for my children when they wanted to go and play in a garden near my house. So, I decided to sew them masks.
In 2017, Hasiba, Rajaa, Najma, Amal and Shakiba were just five of the many amazing women enrolled in a Women for Women International programme. Together they attended training in financial skills and starting your own business, also taking health classes to help them take better care of themselves and family; all the while learning super valuable skills to carry them into a better future.
On this amazing programme they also had the opportunity to take sewing classes! Together, with everything that they had learned from Women for Women International, they began to dream and plan for a new business - a tailoring business. They secured a business start-up grant from Women for Women International after graduating, and called their group "Hanya" after Hasiba's daughter. From there, the Hanya women began their fantastic new business, using all they'd learnt to begin earning an income.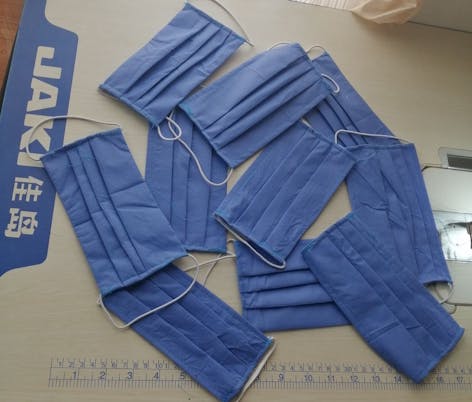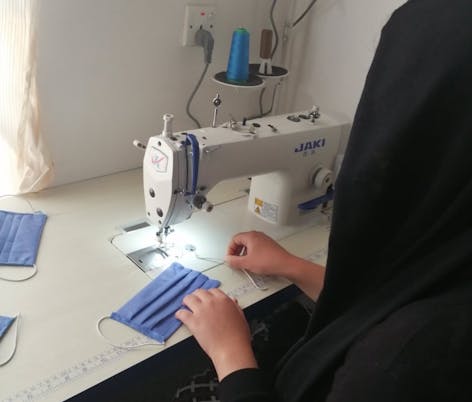 When COVID-19 struck and northern Iraq went into strict lockdown, Hanya knew they could help. Knowing how important it was to protect themselves and their community from COVID-19, they bought fabric to start sewing masks to share with friends, family and neighbours. 
Hasiba, Rajaa, Najma, Amal and Shakiba have gained invaluable experience, skills and knowledge that has allowed them to protect and support themselves and their community. Hanya shared a beautiful dream, then a successful business, and now, by working together, they are helping to prevent the spread of COVID-19.
Inspired by these wonderful women? Check out these face mask tutorials - including some 'no-sew' options!