If you're familiar with Sizzix products, you probably already know about many of the fantastic crafting possibilities die-cutting systems have to offer. And if you're new to the brand, you can get acquainted with Sizzix right here!
In addition to this brief overview, there will be inspirational projects as well as helpful information about the machines, dies and embossing designs. But right now, let's get started with the essentials!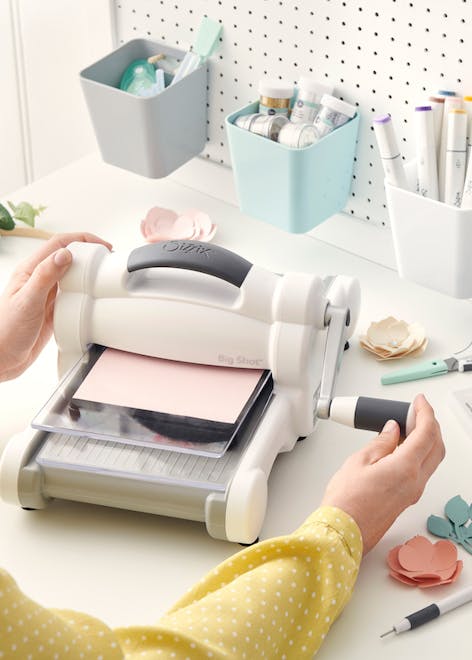 What is die-cutting?
A really quick and easy way of cutting out a shape with a machine and die, instead of cutting by hand.
Think of it this way: you're making biscuits and you want them to be heart shaped. Instead of shaping them by hand, you'd go out and buy a heart shaped biscuit cutter.
Well, that's what dies do!
Where did the term die cutting come from? And when was die cutting invented?
The first consumer die cutting machine was invented by a school teacher in 1977 in USA; instead of the familiar handle it had a lever that would push the die onto the material and cut. This is how the first Ellison die cutting machine, the LetterMachine" was born.
After years of evolution, in 2011 Sizzix was born and with it also the familiar Big Shot machines.
What's the difference between a manual and digital die cutting machine?
Sizzix machines come both in manual and electronic models, using always the same die cutting technologies, with the difference that with a manual machine you will use the handle to roll your "sandwich" through, and with an electronic you will be able to obtain a perfect clean die cut with just the push of a button.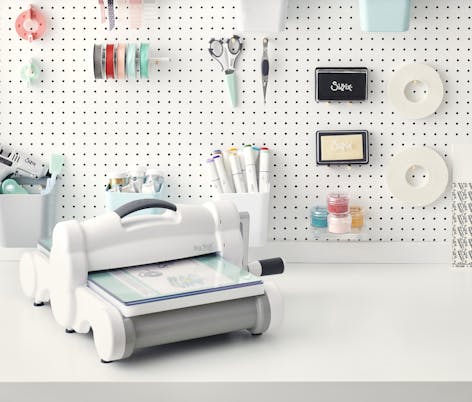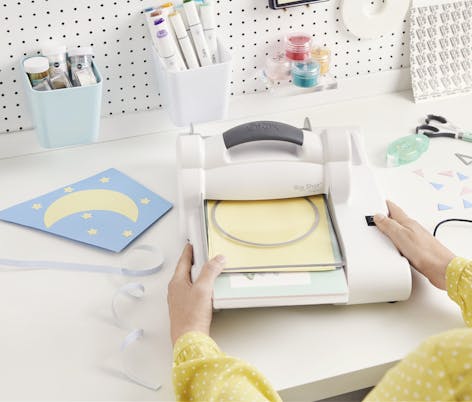 Why would you use die-cutting?
If you like crafting, die-cutting can save lots of time. Instead of using scissors to cut out your shapes one at a time, a die-cutting machine will allow you to cut out the shape you want multiple times in a matter of seconds.
How does die cutting work?
Die cutting works a bit like cutting cookies in different shapes. Once you build you "sandwich" made of dies, material and the necessary platforms and adapters, you roll it through the machine and thanks to the pressure exerted, you will obtain a clean cut. Depending on the type of die you use, you will be able to die-cut a variety of material in different layers.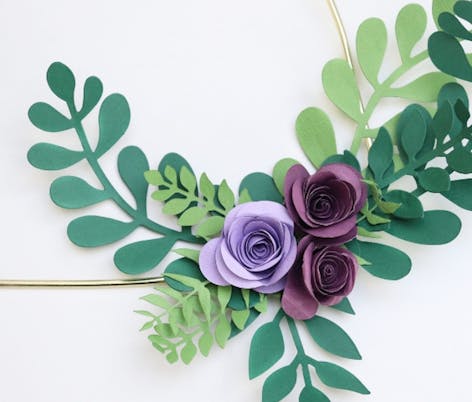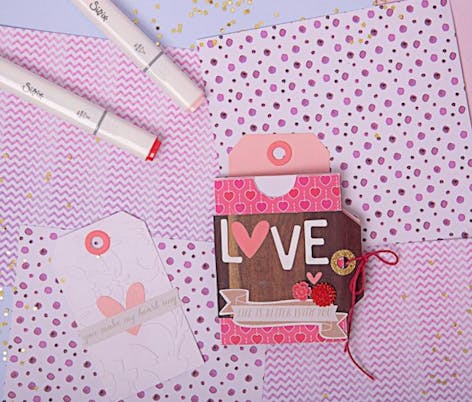 What shapes can you cut?
You have hundreds of designs available to choose from. From basic shapes such as circles and hearts, to animals and alphabets and even really intricate designs there is plenty of choice.
What can die-cutting help you make?
Using Sizzix versatile dies you could create anything from cards, scrapbooks and gift wrap to quilts, embellishments for clothes and accessories and even home decor!
So, what are the essentials you need to get started in die cutting?
Once you have you machine which comes already with platforms and adapters, you will just need to choose the type of die and material and with some inspiration and creativity you will be ready to start making!
Choose your die-cutting machine
Time to choose your dies!