Cool shapes that make the cut: A beginner's guide to die cutting
Published on

November 8, 2021
4

min read
Take your paper craft skills to new levels by mastering the art of die cutting! If you love card making or scrapbooking this easy paper shape making technique is for you. Discover the different die cutting machines, explore the beautiful array of shapes and learn to create your own mesmerizing paper crafts and beyond. (Be warned, it's seriously addictive!)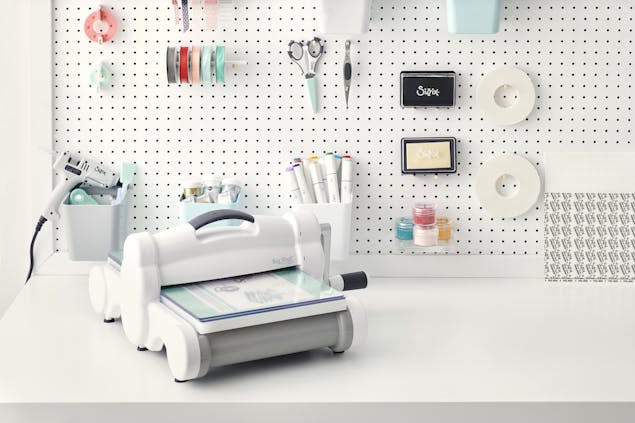 What is die cutting?
This brilliant technique is usually used to create crisp, precise paper shapes that you'll love sprinkling on cards, invitations, gift tags, scrapbook pages and more. 
What's especially great about die cutting is that you can make effortless replicas of the same shape, which means you can rustle up large batches of professional-looking yet artisan crafts in record time. 
Elegant Christmas cards for all the family? No problem. A whole wedding party of invitations? Piece of cake! Nothing beats these special moments like a handmade personal touch.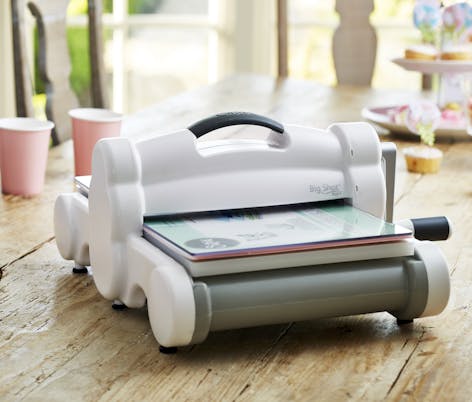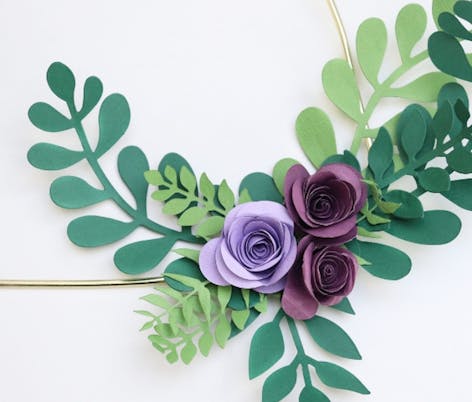 What is a die cutting machine? 
A die cutting machine is the mechanised tool used to create beautiful die cut paper shapes. No scissors required! If you're a paper craft enthusiast, a die cutting machine is a great investment.
Die cutting machines are great for embossing too!
Most die cutting machines can be used for embossing. Simply pass your paper or card through your die cutting machine using an embossing folder for exquisite 3D textured paper.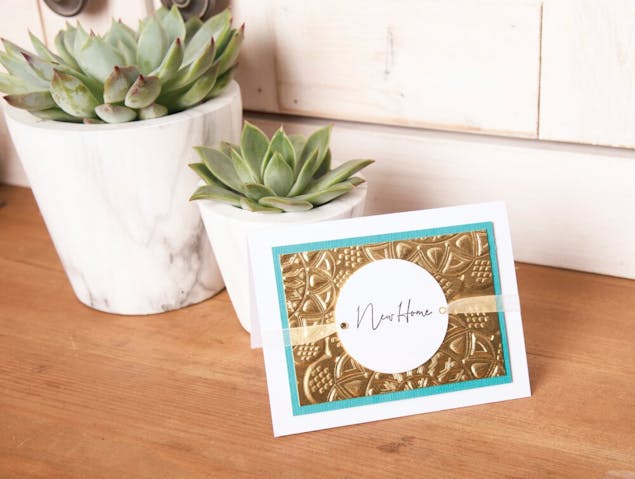 Choosing your die cutting machine
There are plenty of brands, sizes and styles of die cutting machine to choose, whatever your budget, space or mobility. Remember to check the dimensions and individual features of each die cutting machine, as every model is slightly different. Let's take a walk through the different styles…
Manual die cutting machines
With an easy-to-use lever which you turn by hand, manual die cutting machines are low maintenance and easy to use. Great for beginners!
Many manual machines such as Big Shot or Big Shot Plus by Sizzix not only cut paper and card, but also grunge board, fabric, felt, craft metal, leather, foam, shrink plastic and all things in between!
Electronic die cutting machines
All the same beautiful results with one touch of a button! Digital die cutting machines need no manual intervention. Just plug into a power socket and you're away! Incredibly easy to use, you can stop, pause or reverse at any time. These handy machines are so compact and versatile, once it's in your life you'll wonder how you ever paper crafted without it!
How does die cutting work?
To create a shape in your chosen material, you'll usually begin with your cutting pad and then layer your die (cutting side up). This is followed by the material you want your shape cut into. Finally, you'll add your second cutting pad. 
Follow the instructions, to either feed these layers together through your machine either by using your handle or lever, if you have a manual machine, or pressing your start button, if you have an electronic device. As your material passes through the machine, your die is pressed down creating a clean precise cut out shape in your material of choice. Easy peasy!
Dies
A die is a pre-made cookie cutter-like stencil or frame, usually made from metal, that produces beautiful cut-out shapes in paper, card and even fabric or craft metal depending on your machine. We have so many beautiful dies to choose from, for any and every occasion, Christmas to birthdays. Whether you're looking for words of encouragement for someone special or beautiful shapes inspired by nature, browse all the delightful dies in our stash.
Paper and materials to die cut with
What to make next? 
With your new-found paper craft knowledge, these projects have never been easier! Grab your die cutting supplies and speed through these tutorials - a fabulous way to test your machine and have a go yourself.