Share your season's greeting with these DIY Christmas card ideas
Published on

November 25, 2022
By

Sarah J
3

min read
'Tis the season to make homemade Christmas cards for all! Traditional tree designs, cozy card templates and quirky Christmas card ideas, explore joyful makes using die cuts, stamps and festive cardstock. For an extra special someone or the whole family, get set for the holiday season with handmade Christmas card ideas and Christmas card crafts for kids right here.
1. Embroidered Christmas cards
These embroidered Christmas cards are a winter delight! With a free printable template right here at LoveCrafts, you'll be stitching the season away with this tree card design. Give this a go and follow along with our handy video tutorial. 
2. A joyful die cut card
Hero Arts bring you delightful die cut designs for your festive makes. This beautiful bauble layout using their own die cuts creates a chic finish - your family will be shocked to hear you made this yourself!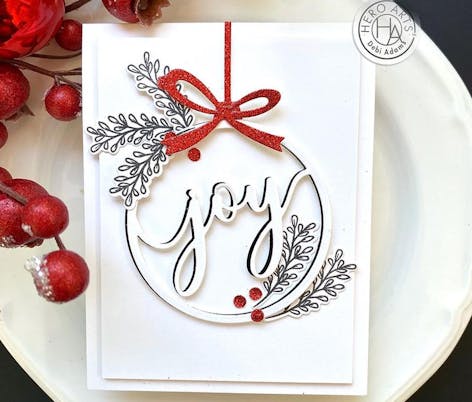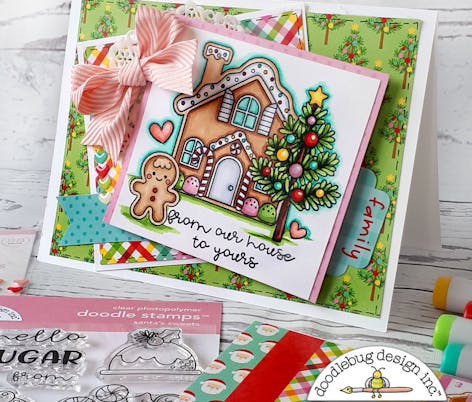 4. Terrific Christmas tree cards
Using the Nordic Tree stamp and die kit from Hero Arts, design unique cards for everyone in your family. Use up your cardstock or pick out some new Christmas papers to make these beautiful cards.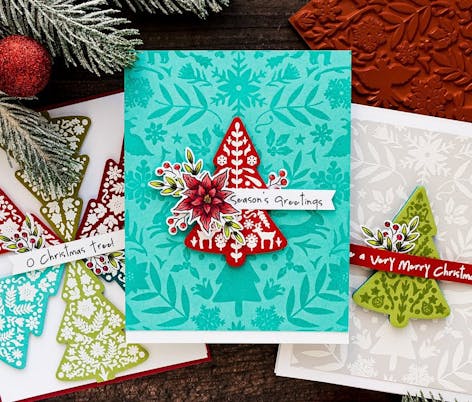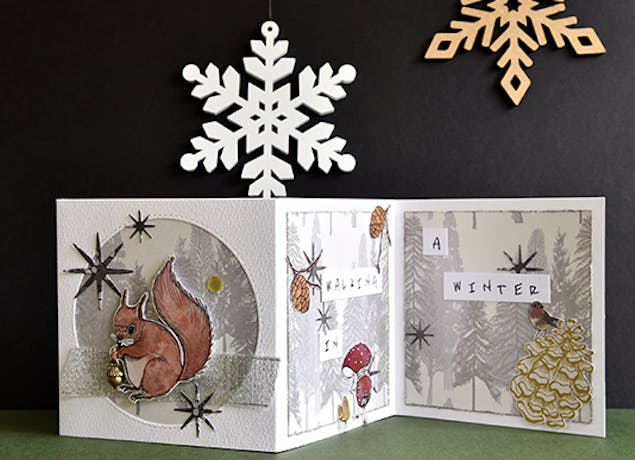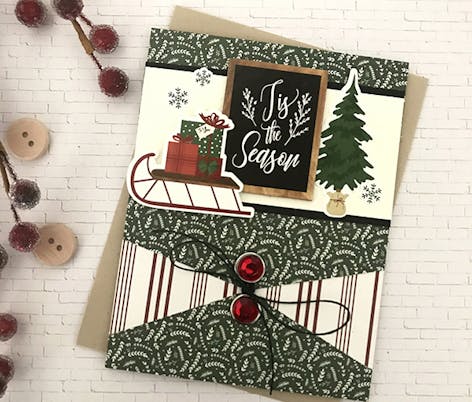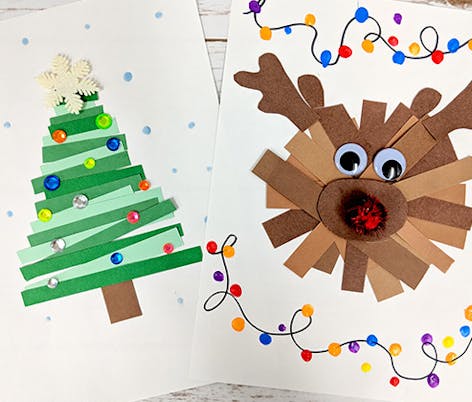 For the little elves, this fun holiday craft by The Tomlinson's will be sure to keep them busy and make an extra special greeting to those closest to you. Cut out strips of cardstock to layer and create paper trees or their own red-nosed Rudolph - a simple Christmas craft that will keep them entertained for hours! 
9. DIY pop up Christmas cards
For a bright and bold festive make, give this fun Christmas pop up card a go. From American Crafts, this is sure to be a hit! For a unique Christmas greetings card, this is the one for you.
10. Sending the warmest wishes
For a jolly, modern design, this American Crafts' idea is a simple seasonal card with cute quotes to fill the recipient with the festive feels!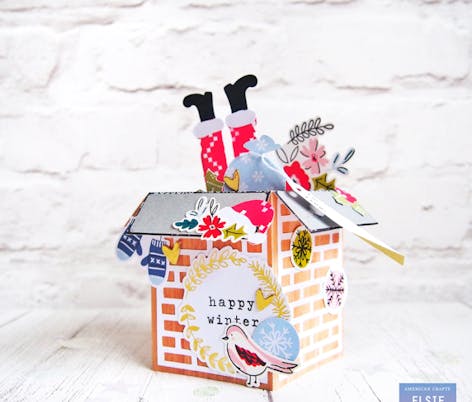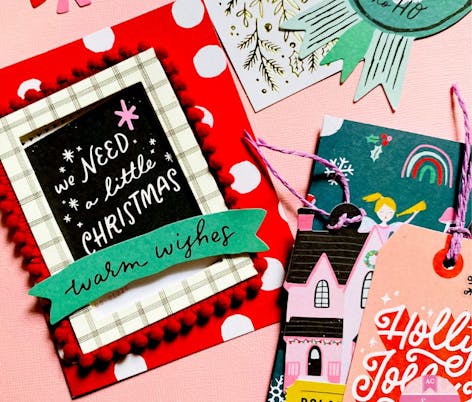 Get set for the season with more holiday makes