Introducing Edge of Color from MillaMia
Published on

December 3, 2020
2

min read
MillaMia's latest collection is bold and beautiful. Keeping it simple with functional knits in trendy block colors, the Edge of Color collection is packed with wearable essentials that will never go out of style.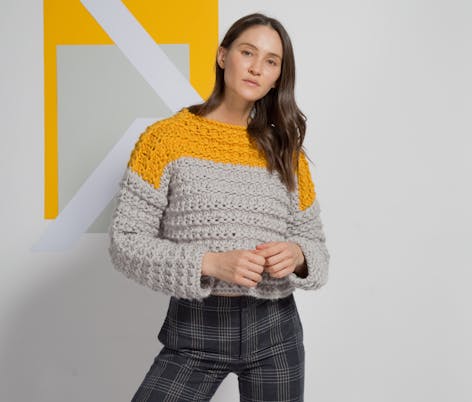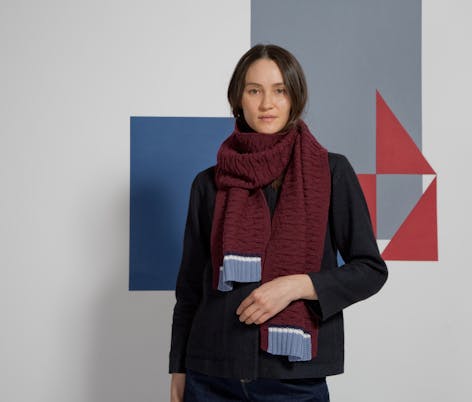 This collection features four modern sweaters that are perfect for pairing with jeans for an uber casual chic look. Mira, Mija, Novalie and Zoey are wardrobe staples, featuring a variety of fits and shapes, with gorgeous detailing and texture to add a little subtle flair to your look. If you're looking for a pop of bold color to add to an outfit, accessorize with the Mija scarf or Zoey cowl. 
Helena Rosen, co-founder and creative director of MillaMia, had the idea for this collection after looking more closely at the tradition of contrast lining inside formal suits. The Edge of Color collection however, is far from formal and in fact was designed to be super wearable, with grounding core neutrals as the lead colors and casual textured stitch patterns.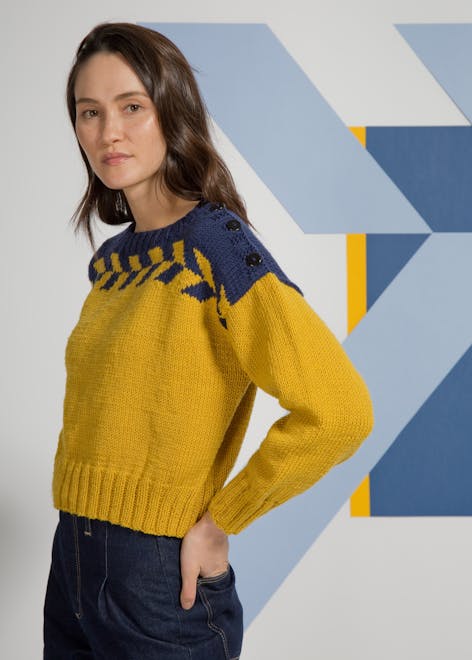 I love the idea of the dapper, discreet gentlemen's suit which then surprises you by the inside being lined with a bright zing of contrast color. It animates it and gives it that fun, unexpected flash of flamboyance.
Edge of Color is a fantastic collection for stretching your skills, that's still super beginner friendly. Try the Zoey sweater and cowl for a simple two color fairisle that isn't too daunting if you're just getting into colorwork! Or make the Mija Chevron sweater and scarf using straightforward stocking and reverse stocking stitch to create the stunning leaf like motif. 
The idea evolved to be more about using that little quirky zing of color at the edge of the garment to enliven the body color. I love the effect colors can have on each other and find I could sit and endlessly experiment with combinations.