12 extra cute Easter cupcake ideas
Published on

January 28, 2022
3

min read
Cupcakes are for every occasion, and Easter is no egg-ception! Our roundup of Easter cupcakes is packed with super sweet ideas. From bunny Easter cupcakes to giant carrot pull-apart cakes, here are 12 top ideas for cute cupcakes this Easter. 
Lay mini chocolate eggs on a lawn of freshly-piped grass! These Easter egg cupcakes couldn't be easier to make – bake a simple sponge, pipe on green frosting with a multi-opening tip and top with your favorite Easter sweets!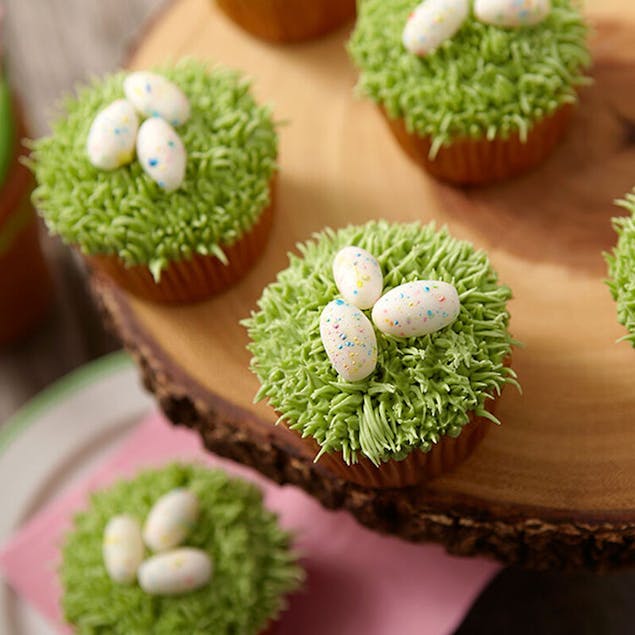 Forget the cupcake cases, these super fun bunny tail cupcakes are baked in ice cream cones!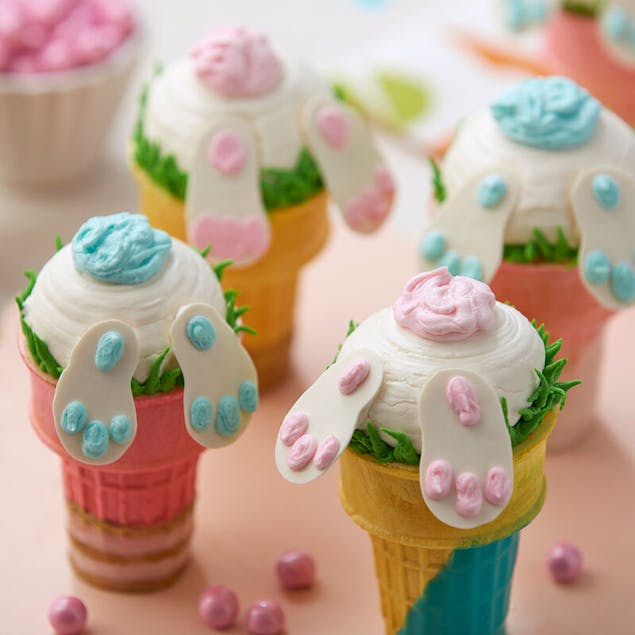 If you're feeding a crowd this Easter, this pull-apart carrot cake makes an amazing centerpiece! Cupcakes are arranged in the shape of a carrot and smothered with orange and green buttercream frosting. This is the ideal project for beginner bakers!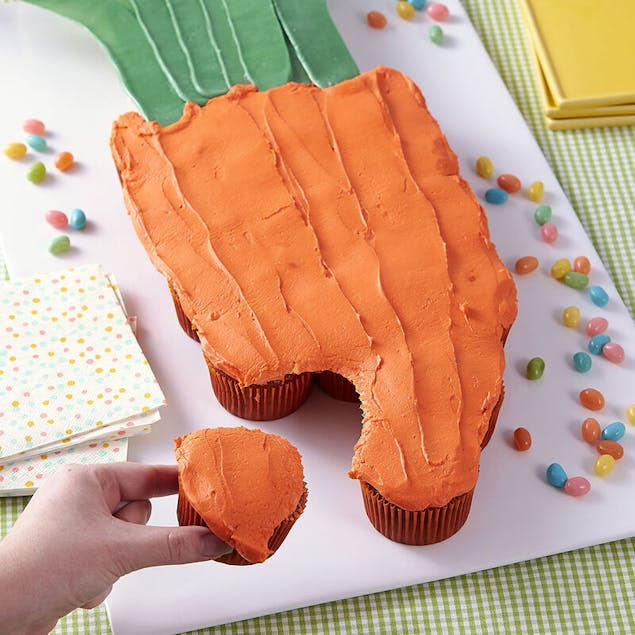 Easter is all about the chocolate and these cupcakes certainly deliver plenty of chocolatey goodness! With a buttercream carrot buried inside, these cupcakes will go down a treat with kids as well as grown-ups.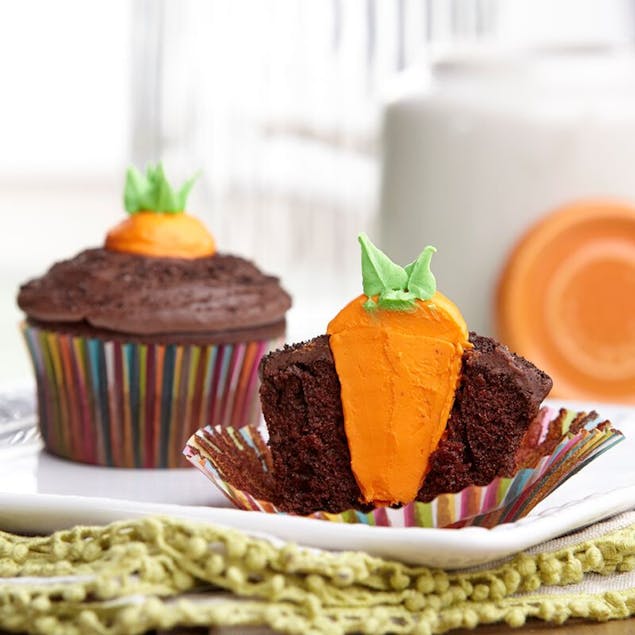 By the time Easter arrives, spring is underway and the fabulous flowers of the new season are blooming! These colorful marshmallow petal cupcakes make an ideal Easter bake.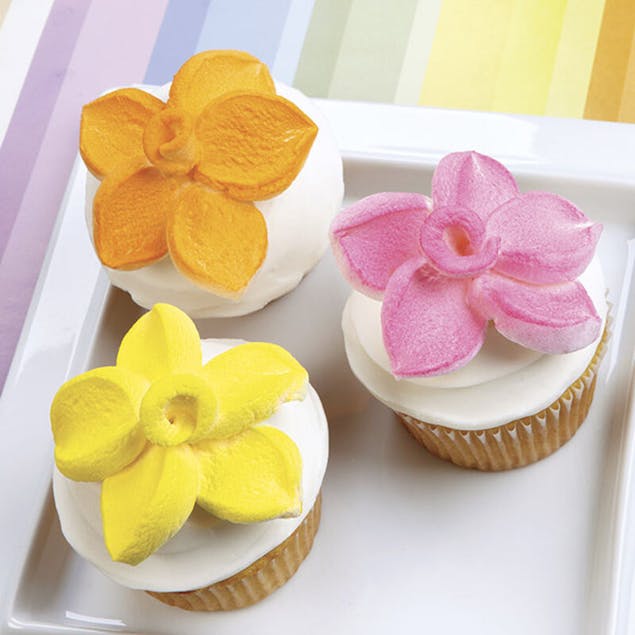 They might not look traditionally Easter-themed – but these light, fluffy and totally tropical bakes will make a welcome change to all the chocolate at Easter time.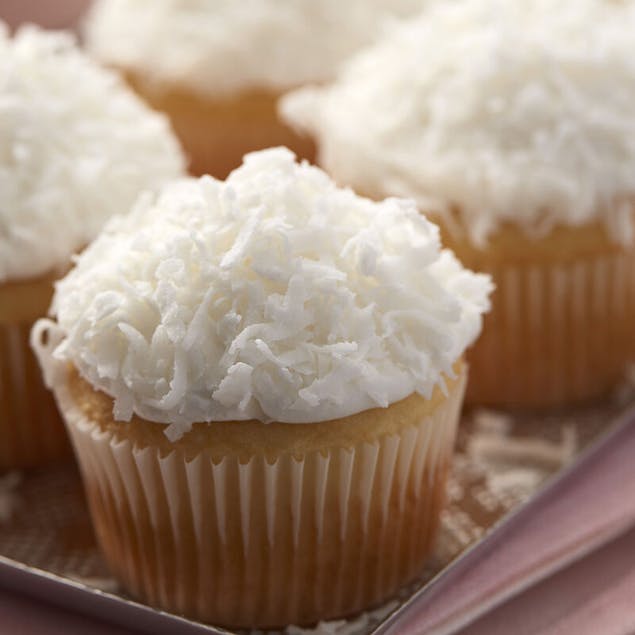 Hop to it and whip up a bunch of these brilliant bunny cupcakes for Easter. The cute bunnies sit on a bed of rich and colorful buttercream on top of a decadent chocolate cupcake.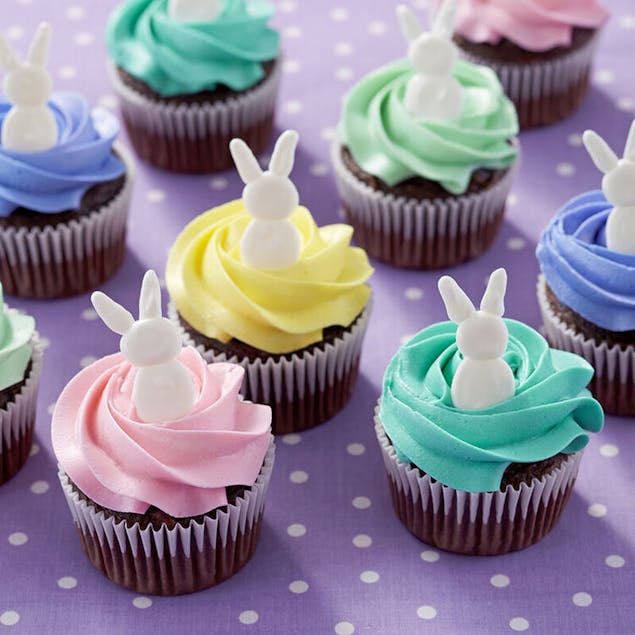 Practice your royal icing piping skills with these beautifully sophisticated embroidery-effect cupcakes. Smothered with a layer of buttercream, these cupcakes taste as great as they look!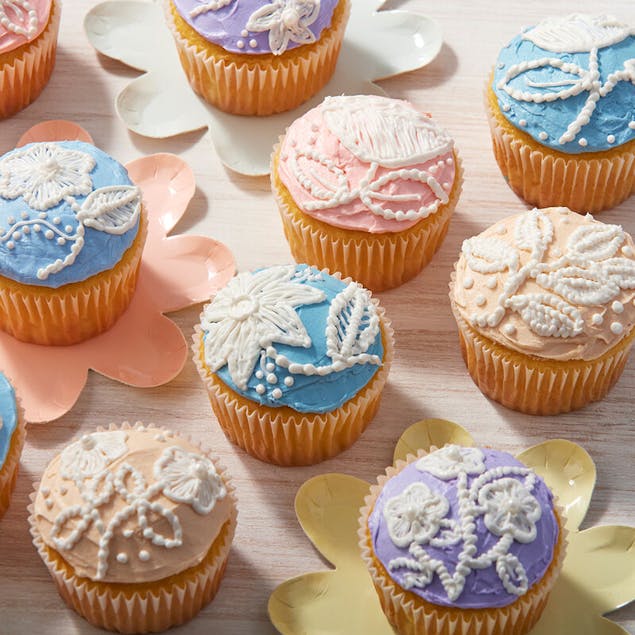 Gorgeous gerberas come into season in spring, and these cupcakes pay homage to this beautiful bloom. The delicate flower cake toppers are made using gum paste and cut into identical petals using cutters.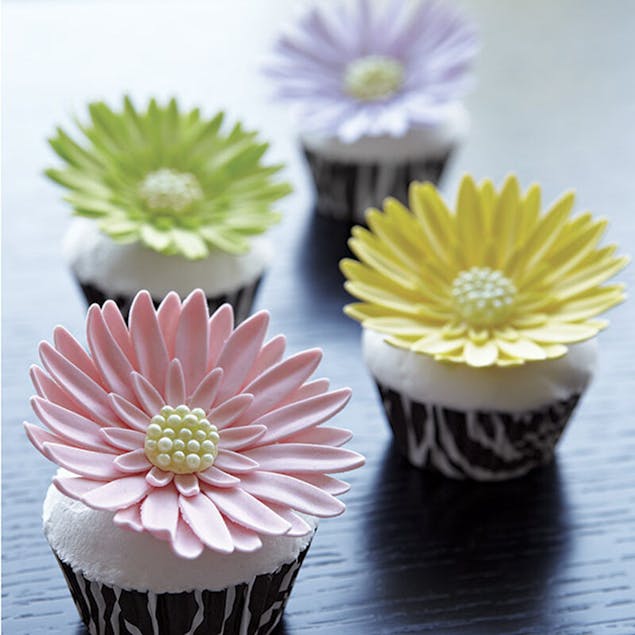 We couldn't resist sharing these unique carrot strawberries! You can use candy melts or white chocolate colored orange to coat these tasty strawbs. They'd make an ideal sweet topping to any cupcake this Easter.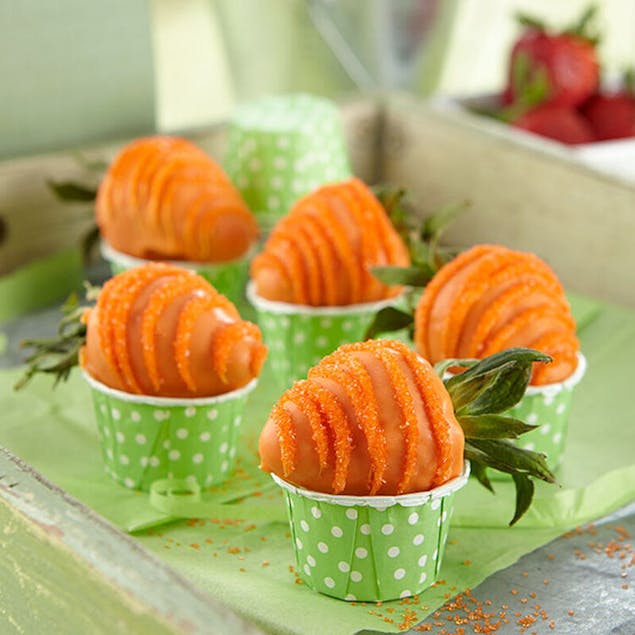 Kids are sure to adore these cupcakes that are covered in colorful sprinkles and topped with a cute bunny. These lovely little cakes would be an excellent addition to an Easter egg hunt!
Whip up a batch of these simple carrot cupcakes and the Easter bunny will certainly be impressed! Topped with delicious cream cheese frosting and a tiny carrot detail, these tasty treats will be a winner with the whole family.