Brooke Dennis on the beauty of the handmade
Published on

March 16, 2020
By

Holly Butteriss
3

min read
Brooke is a truly inspiring maker, from New Zealand to London, Brooke has been spreading the joy of making far and wide; she's the woman behind MakeTown a textiles and craft studio in Hackney that is bursting with creativity and inspiration. Brooke's feels passionately about sustainability and is confident that together, makers can make a difference.
Sustainability and resourcefulness are part of the fabric of my history, and have influenced the kind of maker I am today. Growing up in Aotearoa, New Zealand, the oldest of seven children and surviving meager wages, our family faced our fair share of struggles. We had to be conscious of our resources and what we were wasting; this meant handed down clothes, growing our own vegetables, baking our own bread and making gifts for each other, it was all part of daily life. This is where my love for making was born, through necessity yes, but also through seeing the joy a handmade gift can bring, revelling in my ability to thrive using my own skills - appreciating the craftsmanship it requires to literally make a living has fostered a lifelong love of craft and has definitely impacted the way I think about making and sustainability.
And now, sustainability isn't only a necessity for the financially challenged among us, but for all of us. It's wonderful that the desire to go back to basics is gaining momentum, and as crafters we are no stranger to making the most out of every scrap of yarn or fabric in our stash. Our community is always searching for new ways to make and with the technology and resources available to us today, we have gone global with our commitment to using kindness, inclusivity and love to build a better, more sustainable future.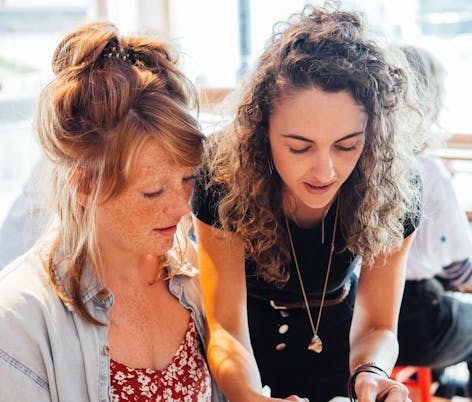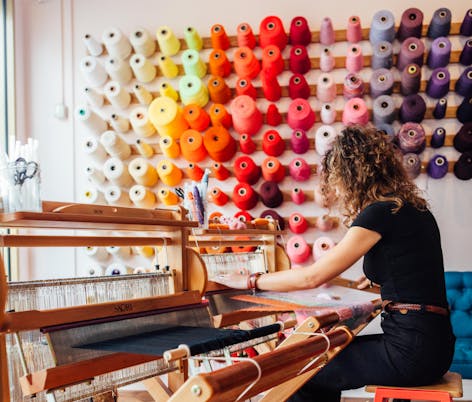 To be kinder to Mother Earth or Papatūānuku we need to slow down and apply our skills as makers, to become part of the solution rather than part of the problem. We understand the joy of making something with our hands, to give something to someone we love, or someone in need - it's hands on practicality, made with magic. We know that there's no competition between store bought and handmade. While it's easy to write off our small parts in creating a greener future, especially in a world where it is easy to become overwhelmed. But the benefits of making don't stop with making things a little more sustainable. There's nothing better than sitting down with your knitting or hand stitching, taking the time to ground yourself and reclaim mastery over your anxieties. We know that crafting enriches the soul and brings us closer together, regardless of language and culture, makers have been making for millenia and we're not going away now.
Sustainability enables us to put our time and energy into something bigger, back home we say "we'll be right mate!", a throwaway comment we say to remind ourselves to not sweat the small stuff, to pull your socks up and get on with it. And that's just what we'll do, we'll find new ways to become more sustainable, to make things and harness skills that will last us a lifetime.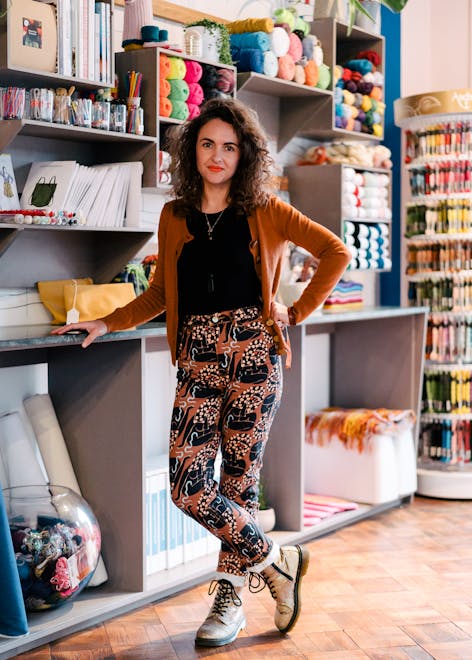 We understand the joy of making something with our hands, to give something to someone we love, or someone in need - it's hands on practicality, made with magic.
In 2019 we launched Make Town in Hackney, London. A purposefully designed studio and creative makerspace. Hosting workshops and events across all kinds of textile crafts, we're a welcoming community where we can all share our love of making. Make Town is for everyone, a place for makers to create change and a new stripped back way of living. Make Town was born because I found comfort, community and a creative outlet in craft and I needed to share that with others.