All hail the humble granny square! One of the first designs you'll learn as a crocheter, once you find your granny square groove, they'll be no stopping you! Oh the afghans, the colorful blankets, the cute-as tops, the shopper bags - you name it, you can granny square it! Time to get your granny square groove on. Let's go!
Not-so-basic basic granny squares
Granny Square Shoulder Bag
The only granny square bag pattern you need! SweetPeaFamily's exclusive crochet bag is a great pattern for those eager to practice their grannies. Want your bag a bit bigger? No prob-llamma, just make your granny square larger and bob's your uncle! (Or should we say Norma's your granny!).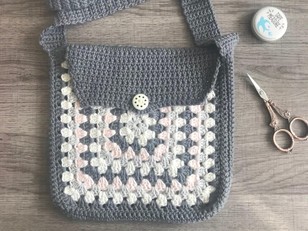 Must-make modern granny square blankets
Toastie Toes Slippers
Have you ever seen such a stylish pair of tootsies? Nopes, didn't think so! CrochetBouquet's twist on the traditional granny square, transforms a couple of colorful granny squares into these utterly gorgeous slippers. Birthday presents, sorted!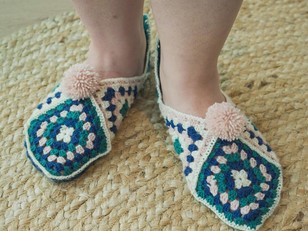 Granny squares to top them all!
Home is where the granny is
Feed your granny square imagination!