10 of the most challenging crochet projects you've ever seen!
Published on

October 17, 2017
By

Merion
3

min read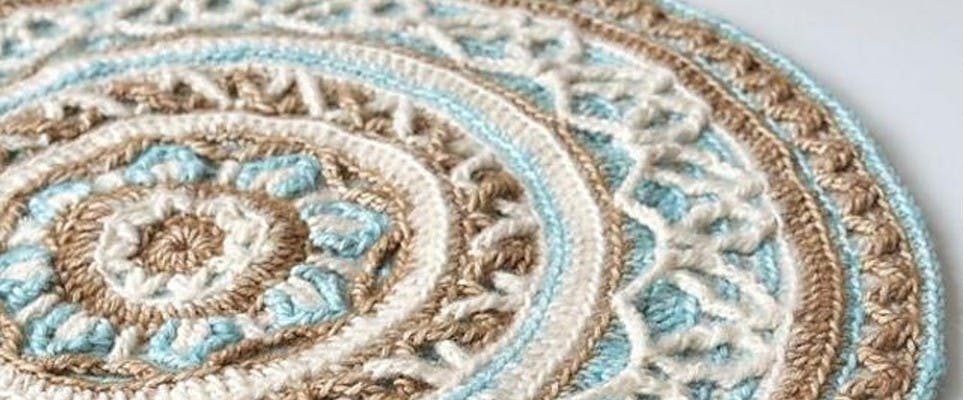 Crochet techniques can be tricky to master – but do you think you could hook up these advanced level projects?
When we talk about advanced crochet, we're thinking about very complex crochet patterns that involve some of the lesser known or more complex stitches that exist. There are so many fabulous combinations just waiting for you to try!
Frostberry hat
This intricate hat by Sarahjanedesigns uses front post stitches to create a cable effect with puff stitches in between – it's a tricky stitch repeat but well worth mastering for such a wonderfully textured result!
Hexipuff unicorn blanket
Take on a puff stitch, color change challenge with this FREE pattern by Tangle Tree Creative. She's designed two intricate hexagon motifs, with the support of step-by-step instructions, images, and charts to help you conquer this project!
Hello deer baby blanket
There are two ways to work color like this – by either carrying the yarn with you across the work (tapestry crochet), or by changing color the stitch before you need to, working in small areas (intarsia). Both are so effective! Try one of Little Doolally's cushion patterns for a first attempt, working in an aran weight yarn to begin with until you are more confident with color changing!
Joana's mandala
An amazing example of complex overlay crochet! Tatsiana from Lillabjorn Crochet is famous for her intricate, beautiful crochet patterns, and this shows just how detailed a mandala can be. Using front post stitches and working across rounds you can build texture and height, using color to cleverly show off the stitches.
Casa Kahlo blanket
The inimitable Katie Jones has worked with Paintbox Yarns to create this FREE blanket pattern that's perfect for celebrating color, and Frida Kahlo inspiration. This pattern is a cocktail of granny octagons, hexagons full of bobbles, hearts, clusters and overlay flowers - a guaranteed challenge but the finished project will be worth it!
Pedro the donkey
Amigurumi requires a skill set that includes being able to work with very fine hooks and yarn, while being incredibly neat! When you're ready to become an amiguru-MASTER you will want to look at the incredible patterns created by Ilaria Caliri. They are absolutely extraordinary and the attention to detail incredible!
Flowing dream flower
The stunning botanical creations by Evelin Karu are certainly a test for even the most advanced crocheters. This FREE pattern requires some serious stitch work; clusters, front and back loops, front posts, double trebles, and picot!
Wreck beanie
Front and back post stitches once again are the hero stitches in this brilliant beanie by Inventorium! They are key to building these brilliant cables – and just look at that magnificent texture! Creating crochet cables is fun once you can do it – what you need to learn is just where to put your hook to site them – and once you've got that hooked, you're ready to go!
Cozy mermaid hot water bottle cover
Get snappy with crocodile stitch to make this stunningly scaled, magically ombré hot water bottle cover. Crochet Tea Party has a stunning collection of colorful patterns that are intricate and beautiful, so definitely add them to your project list!
Winter opulence square
This pattern by Kirsten Holloway is definitely not your average granny square! No two rounds are the same with this stunning design, and that delicious texture has us putting this pattern at the top of our project list!
Shop the yarns for your new project challenges