Join the fun with the 12 Days of Christmas Mystery Stitchalong with Mr XStitch!
Published on

25 June 2020
By

Merion
2

min read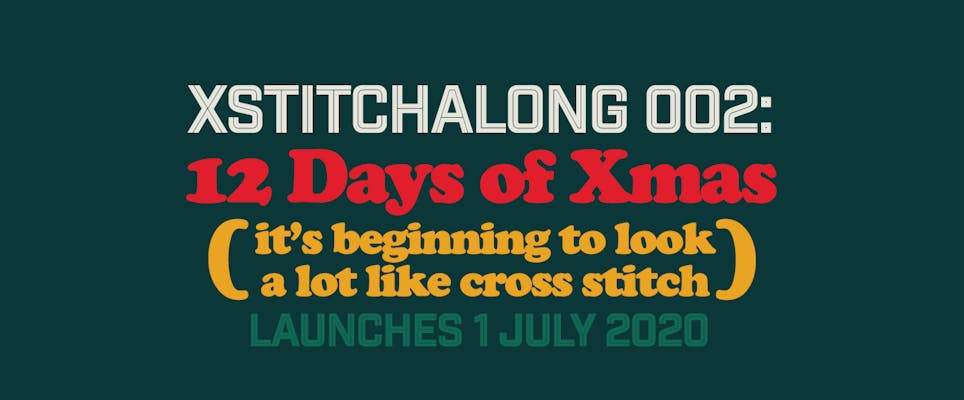 Join Jamie Chalmers, Mr XStitch himself, for a magical mystery 12 Days of Christmas Stitchalong! If you love some seasonal stitching with a twist, sign up to join in with this fabulously festive project!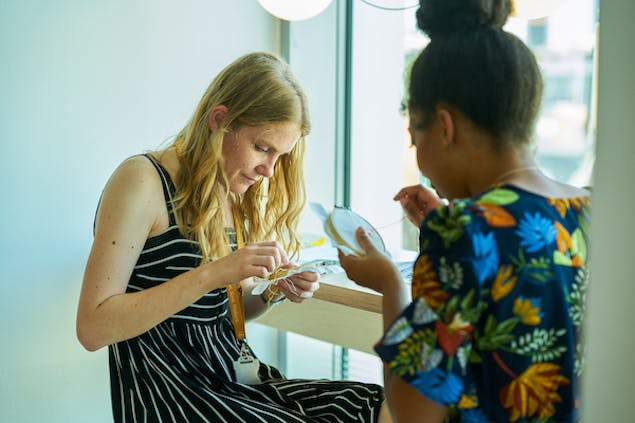 Get ready!
If you haven't met Mr XStitch, you're in for a treat! Mr X, aka Jamie Chalmers, is responsible for producing the fabulous XStitch Magazine, published quarterly, jam packed with cross stitch patterns from designers all over the world.
This summer, he is launching a Mystery Christmas Stitchalong that begins on 1st July! The stitchalong costs £24.00 (currency converter at transaction), and includes 12 exclusive images that are released fortnightly, so you'll have them all stitched and ready for Christmas! With only five colours and a mid-century vibe, this project will get you feeling festive from the start!
This is a good project for beginners and anyone who likes a bit of seasonally inspired stitching - but trust us, it's not like the Christmas Stitchalong you might expect...
We've got the floss list ready for you, and the great news is, you can find everything you need here at LoveCrafts!
Fabric:
You'll need some 28 Count Cashel Linen 27in x 39in in shade White.
Threads:
You will need one skein DMC Stranded Cotton in shades:
505 Jade Green
741 Tangerine
891 Carnation
3750 Antique Blue
3866 Mocha Brown
Hoop:
You'll need a 6 inch wooden hoop.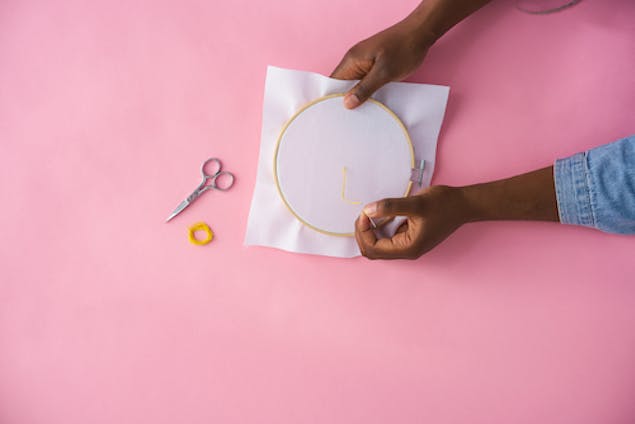 Podcast fun with Mr XStitch
When Jamie isn't stitching or editing his fabulous XStitch magazine, you will find him chatting away with LoveCraft's Merion on our fabulous podcast, The LoveCrafts Show! You can listen to the show on Spotify and Apple Podcasts and enjoy interviews with fabulous makers from the world of craft, from paper cutters to stitchers, from knitwear and crochet designers to quilters and sewing gurus. Tune in for a chat with your favourite crafters while you stitch the 12 Days of Christmas Mystery Stitchalong!