Make and embroider a bookmark every book lover will adore!
Published on

7 June 2021
By

Teresa Bettelley
1

min read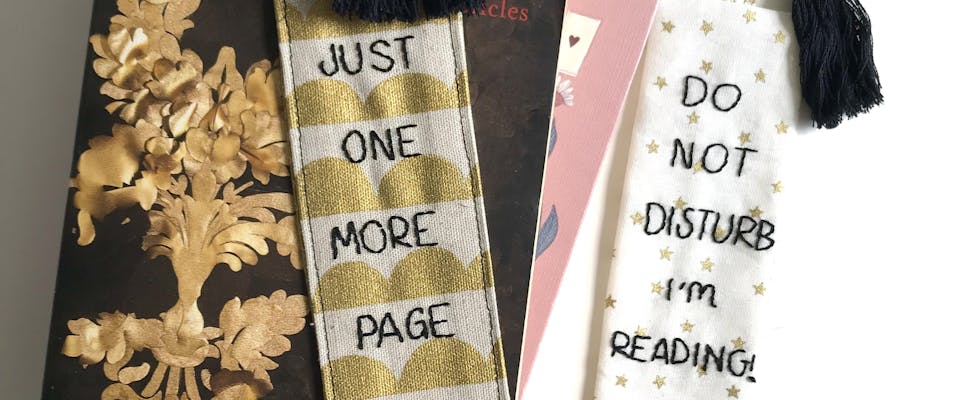 This simple project is a fab way to use up small pieces of fabric, and create a thoughtful gift for the book lover in your life. The hand embroidery is great for beginners to try; you could add your own favourite quote or personalise it with a name!
Materials
Small amount of fabric, quilting weight cotton is ideal; we have used two different prints for front and back.

Sewing machine and basic sewing equipment

Iron

Pilot Frixion Pen

Small length of narrow ribbon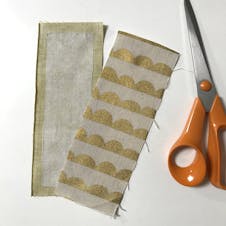 Cut out two rectangles of fabric measuring 7cm x 19cm, and a piece of interfacing 5cm x 17cm and iron the interfacing onto the piece of back fabric, 1cm from each edge.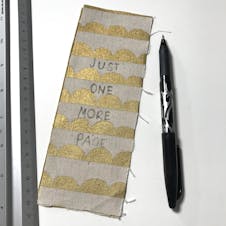 Using the Pilot Frixion pen draw your embroidery design onto the front piece of fabric.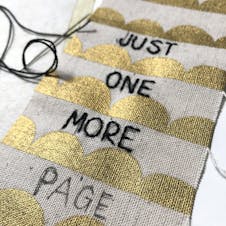 With the Perle thread, embroider the text using back stitch. Try to avoid using a knot on the back, instead work over the loose ends with your stitching.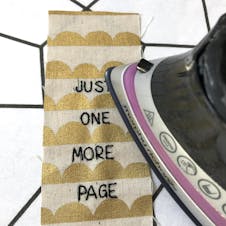 With a hot iron or a hairdryer, remove the pen marks. (Pilot Frixion Pen lines disappear with heat!)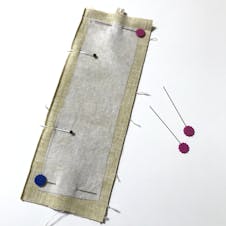 With right sides together pin the front and back pieces together and leave an 8cm gap to turn through.
Pro Tip
To add a ribbon loop for the tassel use an 8cm piece of narrow ribbon folded over and sandwich it between the fabric layers, at the top part of the bookmark.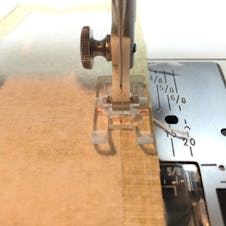 Sew around the edge of the interfacing using a straight stitch on the sewing machine. Back tack at the opening.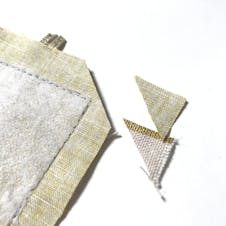 Snip the corners of the book mark and trim the thread.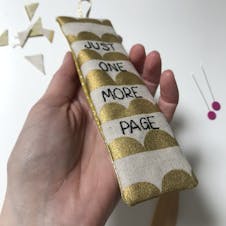 Turn the bookmark the right way round, use a pointy tool such as a knitting needle to push the corners out. Firmly press the bookmark.
Top stitch around the edge of the bookmark, 3mm from the edge, closing the turning gap as you go.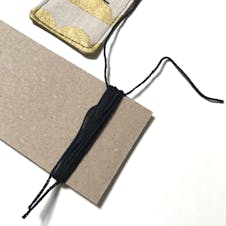 To make a tassel wrap embroidery thread around a piece of card 7cm wide. Tie the thread together at one end and remove from the card. Tie the same end to the ribbon loop on the bookmark and using another short length of thread, tie the tassels together 1cm from the end. Trim the ends of the tassel and you're finished! Time to put the kettle on and sit down with a good book.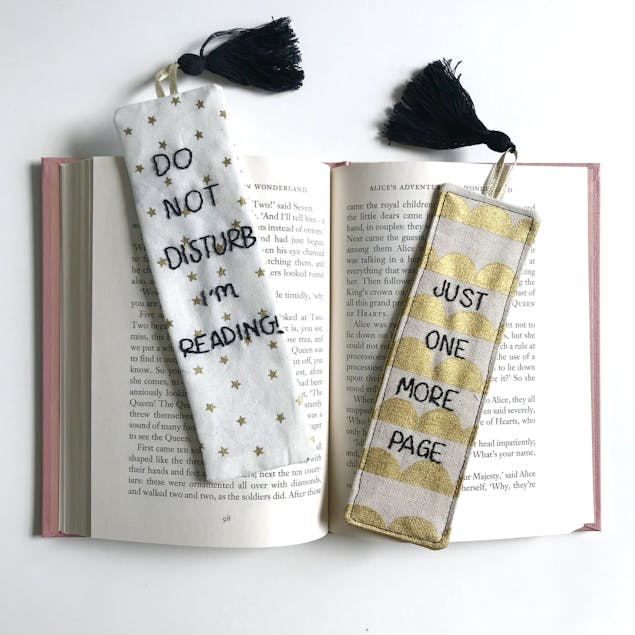 More scrap busting projects for you to try